It's a date: Obama,Modi to meet on Sept 29-30 to expand strategic partnership
While the format and details of the maiden Obama-Modi meeting has not been announced yet, the two leaders are now scheduled to meet on September 29-30
Washington: Prime Minister Narendra Modi will meet President Barack Obama at the White House on September 29-30 during which the two leaders would discuss a wide range of issues of mutual interest to expand and deepen the US-India strategic partnership.
The fact that the meeting will be spread over two days reflects the importance the US attaches to bilateral ties, a top official said.
While the format and details of the maiden Obama-Modi meeting has not been announced yet, the two leaders are now scheduled to meet on September 29-30, a presidential spokesperson said.
"President Obama looks forward to welcoming Prime Minister Narendra Modi of India to the White House on September 29-30," White House Press Secretary Josh Earnest said.
Obama looks forward to working with Modi to fulfil the promise of the US-India strategic partnership for the benefit of both our citizens and the world, he added.
"The two leaders will discuss a range of issues of mutual interest in order to expand and deepen the US-India strategic partnership," Earnest said.
"They will discuss ways to accelerate economic growth, bolster security cooperation, and collaborate in activities that bring long-term benefits to both countries and the world," he said.
"They will also focus on regional issues, including current developments in Afghanistan, Syria and Iraq, where India and the United States can work together with partners towards a positive outcome," he said.
Caitlin Hayden, Spokesperson of the National Security Council, said, "We'll provide more details about the Prime Minister's visit closer to the end of the month, but the fact that there will be interactions over two days is a signal of the importance we place on the US-India relationship."
The meeting will mark Modi's first visit to the US since his party swept to victory in general elections in May.
In 2005, the US State Department had revoked a visa that Modi had for travelling to the US in the wake of the 2002 riots in Gujarat.
He never applied for an American visa after the move.
Soon after his record electoral victory in the May general elections, Obama had called Modi personally and invited him for a meeting in September.
Obama had also sent a letter to Modi through Deputy Secretary of State William Burns.
In the first 100 days of the Modi Government, Obama sent three of his Cabinet Ministers to have highest level of interaction with him.
Secretary of State John Kerry and the Defence Secretary, Chuck Hagel, both have met Modi and have briefed Obama about their interaction with the Indian Prime Minister.
PTI
Find latest and upcoming tech gadgets online on Tech2 Gadgets. Get technology news, gadgets reviews & ratings. Popular gadgets including laptop, tablet and mobile specifications, features, prices, comparison.
World
"We will continue full steam ahead with our mission of counting every person," US Census Bureau director Steven Dillingham said in prepared remarks for a congressional hearing Wednesday
World
King, a former pastor to the Ebenezer Baptist Church in Atlanta, inspired Lewis' civil rights work as he fought segregation both on the street and during his long tenure in the US Congress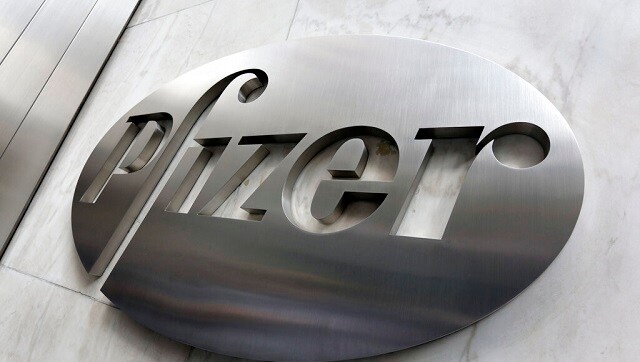 World
Pfizer said that large-scale safety and efficacy trials were to begin this month, with a regulatory review set for as early as October, although nothing was guaranteed.