Inflation-hit Indian savers seek the comfort of gold, property
Household savings dropped to 22.8 percent of GDP from 25.4 percent a year earlier, data showed.
High inflation in the financial year ending March 2011 convinced Indian households to save less and move out of financial assets and into physical assets such as gold and property, according to government data.
Household savings dropped to 22.8 percent of GDP from 25.4 percent a year earlier, data showed.
Financial savings bore the brunt of the drop in savings confidence, as it fell to 10 percent of GDP from 12.9 percent the previous year. Indian families cut back their investments in provident funds, pension funds, shares and debentures. In comparison, physical savings rose to 12.8 percent from 12.4 percent of GDP.
Private-sector companies also pared their savings, bringing down their savings rate to 7.9 percent from 8.2 percent.
Only the public sector managed to up its savings rate to 1.7 percent of GDP from 0.2 percent the previous year.
The overall savings rate (including households, public-sector and corporate savings), nevertheless, slumped to 32.3 percent from 33.8 percent.
The outlook for this financial year (ending March 2012) doesn't seem much better.
"In our view, elevated inflation (9.6 percent year-on-year) led to a drop in financial savings due to lower real returns, and encouraged households to invest in physical assets, such as housing, as a hedge against inflation," wrote Sonal Varma, economist at Nomura in a recent report.
However, with inflation expected to ease by March, households could regain their confidence and invest more of their savings in financial assets.
Find latest and upcoming tech gadgets online on Tech2 Gadgets. Get technology news, gadgets reviews & ratings. Popular gadgets including laptop, tablet and mobile specifications, features, prices, comparison.
Arts & Culture
Infused with magical realism, the haunting vastness of the California landscape and the tragic wanderings of two orphaned siblings, C Pam Zhang's debut novel — How Much of These Hills Is Gold — renders a powerful narrative of the Chinese-American immigrant experience.
World
Sharif's decision to become active in politics coincided with the issuance of a non-bailable arrest warrant by the Islamabad High Court. He has been living in London since November 2019 after he was allowed to go abroad for four weeks for treatment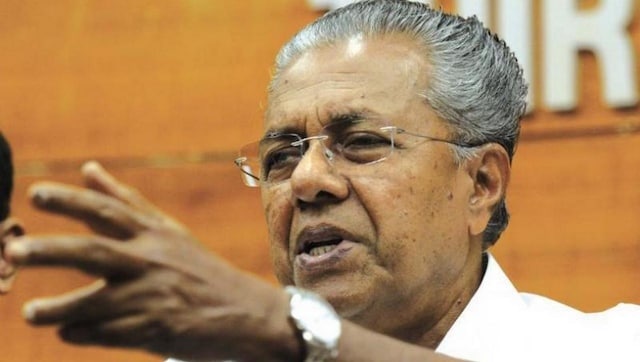 India
Responding to the Opposition, Kerala law minister AK Balan said Jaleel had not been arraigned as an accused, and that NIA's interrogation was to "seek information" as per protocol