India may sail through global uncertainty; GDP likely to grow 7.5% in FY16: World Bank
World Bank sees India's GDP growing at 8% in FY18
Washington: Lifted by the prospects of faster implementation of reforms and a favourable terms-of-trade shock, India is expected to weather global volatility with real GDP growth projected to increase to 7.5 percent despite a weak export recovery, the World Bank has said.
Confirming India as the fastest growing one among the large economies in the world, the bank in its latest report projected the country to grow 8 percent by 2017-18.
With China gradually transitioning into an environment of lower growth, India could durably occupy the top growth spot among large emerging markets, it said on Sunday.
In its latest South Asia Economic Focus Fall 2015, the World Bank said, "Lifted by the prospects of faster implementation of reforms and a favourable terms-of-trade shock", the Indian economy has remained on a path of modest acceleration - as reflected in improvements in investments, and industrial output."
However, the delay in implementing key reforms on the domestic front, a weak trade performance and the recent slowdown in rural wage growth pose risks to growth, it said.
The terms-of-trade shocks are identified based on their impact on commodity prices, global manufactured prices, and global economic activity.
Economic activity in India, the bank said, is expected to accelerate gradually, on the back of improved industrial activity, a continued revival of the investment cycle and resilient consumption.
"India is expected to weather global volatility in 2015/16, with real GDP growth projected to increase to 7.5 percent despite a weak export recovery," the bank said.
Public investments are expected to accelerate, in line with the government's stated focus on enhancing infrastructure investments, and start crowding in private investments.
With the expected upward momentum in investment, the overall growth momentum can gradually reach 7.9 percent in 2017-18. Private consumption may also receive a fillip from the imminent civil service pay revisions and is expected to grow by 8 percent by 2017-18.
On the production front, the acceleration would be supported by construction activity at first, with manufacturing gradually picking up pace, the report said.
At the same time, the bank said India's projected growth outlook is subject to substantive downside risks.
The most immediate is related to corporate and financial sector balance sheets, and in the longer term, the implementation of the government's reform program - e.g. GST, land acquisition, and improvements in the business climate, some of which have been delayed, it said.
Unblocking the pipeline of infrastructure projects, ensuring sustainable means of financing and unlocking private investment are necessary to realise the meaningful and sustainable increase in investments embodied in the baseline scenario, the bank said.
On the external front, major risks stem from weak growth of India's key sources of trade, investment and remittance flows; increased volatility in financial flows, and higher global food prices due the severe El Nino expected this year, it said.
Development outcomes are increasingly tied to states' priorities and capacities. Following the recommendation of the 14th finance commission, state governments have been awarded greater fiscal resources and spending autonomy.
While the increased devolution of unconditional resources is a positive development, efficient utilization of these resources may vary across states.
"A simultaneous scaling down of centrally sponsored social sector schemes presents risks for development outcomes, unless compensated for by the states," it warned.
According to the bank, India features a stable external position and a relatively low volatility of equity and debt flows. These characteristics stand as exceptional among large emerging markets, it added.
While many of the South Asian nations had improved their external position after the 2013 taper tantrum, they saw it deteriorating again in 2015. But India's current account deficit and nominal exchange rate were barely impacted, it said.
India's real GDP growth is set to exceed 7 percent for calendar year 2015.
Tail winds from lower oil prices contribute to this strong performance, given that the country is a net oil importer, it said, adding that the limited vulnerability to the international turmoil will continue to support India's economy in the short term.
Annual growth is set to increase from 7.3 per cent in FY15 to 7.5 percent in FY16.
While private consumption appears as an important factor throughout, gross fixed investment is increasingly playing a more prominent role, the report added.
PTI
Find latest and upcoming tech gadgets online on Tech2 Gadgets. Get technology news, gadgets reviews & ratings. Popular gadgets including laptop, tablet and mobile specifications, features, prices, comparison.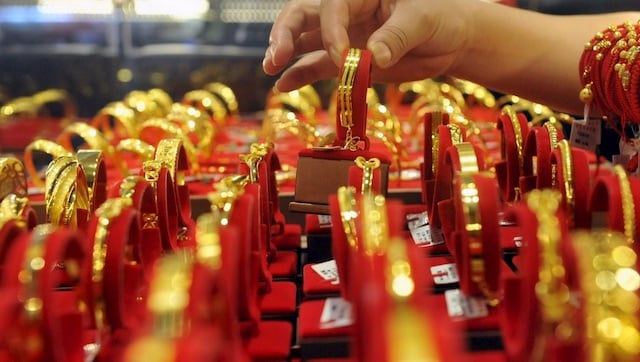 Business
All India Gem and Jewellery Domestic Council chief Ashish Pethe said the EMI facility should be extended to their industry and to increase the cash purchase limit to Rs 1 lakh from Rs 10,000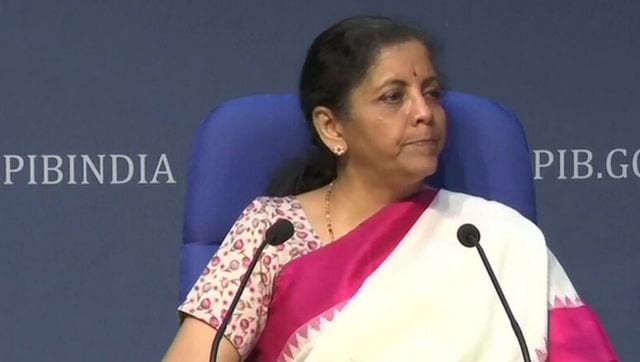 World
India had walked out of the RCEP, a 14-member group led by China, as negotiations failed to address New Delhi's outstanding issues and concerns
India
Those arrested include managing directors, proprietors and partners of business and trade entities either involved in availing or utilising the ineligible input tax credit fraudulently