If FM has courage, he'll give us inflation-indexed bonds
The FM is consistently on the wrong track on interest rates by privileging borrowers over savers. To prove otherwise, he should offer investors inflation-linked bonds
When ministerial ego trumps commonsense, we are going to have flawed policy.
Exhibit 1: The tussle between the government and the Reserve Bank of India (RBI) over cheap money. Finance Minister P Chidambaram wants banks to cut interest rates even before the RBI has cut repo rates. At a closed-door meeting with CEOs of public sector banks in Delhi he asked them to cut their own margins to lower rates for borrowers.
According to a report in The Economic Times, the finance minister told them that when many foreign banks were earning healthy profits with net interest margins (NIMs) of 2 percent, Indian banks should not be seeking more than 3 percent. NIM is the difference between the interest earned by banks minus the interest expended expressed as a percentage of average assets over a certain period of time (quarter or year).
Chidambaram forgets four things.
First, interest rates are not only about helping borrowers, but also being fair to savers. How is a fixed deposit rate of below 9 percent right when consumer inflation is in double digits? Can borrowers be helped by sacrificing savers? Can there be investment without savings?
Second, NIMs are high in India primarily because of excess government interference in how money is lent. A NIM of 2 percent may be enough abroad, where banks are free not to lend to politically-favoured constituencies, but in India directed lending is 40 percent of total advances, and even non-directed lending is politically influenced. Why else would banks lend endlessly to Vijay Mallya, who airline is close to being shut?
Moreover, public sector banks do not have the freedom to hire and fire according to business needs. Their intermediation costs thus tend to be higher than that of the more profitable private sector banks. NIMs can be cut only if Chidambaram gets off their backs first.
Thanks to politically-directed or politically-influenced lending, the bad loans of public sector banks-net of provisions already made-was more than half the sector's total of Rs 64,900 crore as at the end of March 2012 at Rs 36,000 crore, The ET report said.
Third, it is not the finance minister's business to regulate the profitability of banks. Public sector banks have to compete in the marketplace for business, and they also have private shareholders who may not want the earnings per share to be decided by Chidambaram. The net interest margin of HDFC Bank is 4.2 percent while that of the vast majority of public sector banks is in the range of 3-3.3 percent.
Fourth, and this is something the finance minster should himself be interested in. High NIMs and profits enable banks to fund the capital they need from internal sources. They do not have to go to Chidambaram with a begging bowl. If Chidambaram forces them to cut rates prematurely, he will have to find more resources to recapitalise them. He will lose out in the bargain.
Chidambaram clearly is barking up the wrong tree on interest rates. He is miffed that the RBI is not cutting rates, and his efforts to bypass the RBI and tell banks directly to cut rates is thus a transparent effort to get his own way by undercutting the RBI's authority.
Exhibit 2: The relentless rise in gold demand, despite high prices. This is another instance of how the finance ministry is unable to see how it is also responsible for this demand, which is damaging our external front.
Let's examine why.
The finance ministry is concerned that high gold import demand is driving the rupee down, and impacting the current account deficit (the gap between external income and expenditure before capital flows).
The World Gold Council estimates that in 2012 India may import 800 tonnes of gold, against 969 tonnes in 2011, despite increases in price and higher customs duties.
RBI Deputy Governor Subir Gokarn, whose term has ended and whom Chidambaram has chosen to put on notice by giving him just a month's temporary extension -possibly another covert effort to pressure the RBI to cut rates-told a banking conference on Sunday that India's gold imports will touch 2 percent of GDP (as much as the subsidy bill) in the next few years. "People are buying gold despite the high price. This in some ways challenges the supply-demand dynamics," Gokarn said, and called for gold-type policies to deal with this demand for physical gold.
According to BusinessLine, four schemes-a modified gold deposit scheme, a gold-linked account, a gold accumulation plan, and a gold pension plan -are being thought of to wean away Indians from their love of gold.
It is highly unlikely that any one of these schemes will really work to the extent expected, though there is no harm in trying them.
There are three reasons why.
One, physical gold serves as a hoard of value and is portable. Ordinary households hold gold for a rainy day and it gives them a sense of security. Black money holders love it because it is easy to hide and transport for their purposes.
Two, shifting physical gold demand to gold derivative products is unlikely to reduce the underlying demand for the metal, since ultimately one needs the backing of gold to provide the returns inherent to it.
Three, over the long term, gold has maintained value against inflation, even if it has not beaten equity or real estate. The problem is India has never been tough on inflation. Even today, it is possible for the government to deflect demand for gold by offering inflation-indexed bonds, but hesitates to do.
Reason: the government knows that its policies-easy money, huge budget deficits, and high spending on social schemes - are going to boost inflation in the short and medium term.
This writer would be happy to invest in inflation-indexed bonds that give 2 percent above the rate of consumer inflation (or even 1.5 percent) instead of a bank fixed deposit at 9 percent (the highest available with good banks right now). This means one would get 11 percent this year on indexed bonds.
The fact that government is not offering such a safety net against inflation means it has no intention of preventing the debauchery of the rupee through high-inflation policies.
High inflation boosts gold even more since gold imports worsen the current account deficit and weaken the rupee -artificially bloating the returns on gold in rupees.
The finance minister and even the central bank are barking up yet another wrong tree by pretending gold is the problem, when the problem is inflation.
Find latest and upcoming tech gadgets online on Tech2 Gadgets. Get technology news, gadgets reviews & ratings. Popular gadgets including laptop, tablet and mobile specifications, features, prices, comparison.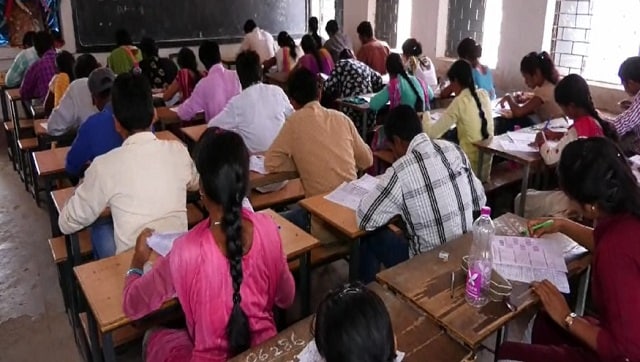 India
IBPS is looking forward to filling as many as 1,417 vacancies in the sector countrywide.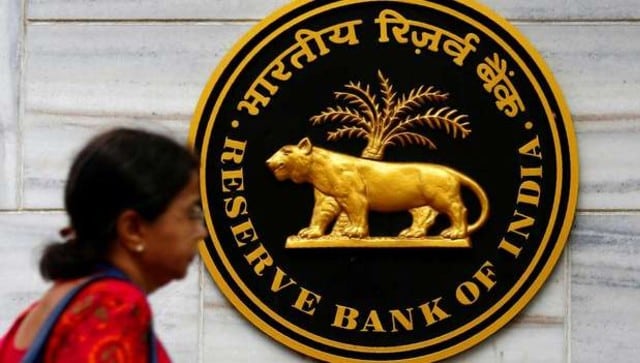 Business
In an article about the state of India's economy, the RBI said that e-commerce and digital technologies are likely to be bright spots in India's recovery, but pre-pandemic levels of output and employment are still a long way off
News & Analysis
Google says removing the apps reduces the risk of being exposed to deceptive financial products and services.