Home buyers on strike as prices surge, sales plunge
For middle-class families interest rates play a limited role in house sales. This is why despite the cut in home loan rates and attractive discount schemes being offered by various developers, buyers are still sitting on the fence.
Hit by an over 24 percent surge in home prices over the last one year, the lack of affordable housing is now stunting growth in home loans, which slumped to a five-month low in September 2012. This is despite the cut in home loan rates and attractive discount schemes being offered by various developers.
Typically, the festival season between October and February generally accounts for about 60 percent of the annual sales of developers. So, many builders either offer discounts on the booking rate or waive off stamp duty and registration charges, which can work out to a saving of as over Rs 1 lakh. But home buyers are still sitting on the fence waiting for prices to drop.
According to the Reserve Bank's latest housing price index, house prices remained on an uptrend, up 24.1 percent in the first quarter (April-June), compared to an average of 20 percent over the last two years, it said.
The SBI has halved its processing fees on home loans while ICICI Bank reduced rates on housing loans. Many other banks have either slashed interest rates or waived off processing fees on housing loans .
ICICI Bank is offering floating rate home loans at 10.25 percent for ticket sizes under Rs 30 lakh and at 10.50 percent for amounts above Rs 30 lakh and up to Rs 3 crore until the end of the calendar year. The rate is around 0.25-1 percent lower than the normal rate on housing loans.
Several banks such as Axis Bank, Central Bank of India and Corporation Bank are organising property exhibitions to sell more home loans. Axis Bank, which co-organised MCHI-Credai's 20th Real Estate and Housing Finance Exhibition, is expecting to garner a major portion of the home loan business from the expo. Yet this festive spirit has failed to lure buyers. And why should it? The average ticket size for 2 BHK flats in the expo ranged from Rs 1 to Rs 2 crore, which is beyond what even the middle class can afford. And if any discounts were being offered, they were on the super built up area rather than the carpet area.
Says Pankaj Kapoor, MD at property consulting form Liasas Foras, "Nearly 80 percent of the demand from home buyers is in the affordable segment where supply is low. So one cannot expect to give any discount in this segment to customers. Whatever discounts are offered are in the luxury segment where the demand is low and supply is high."
Recently a report by property consulting firm Cushman and Wakefield highlighted the fact that even though developers have launched several new projects this year, most of them have targeted high net worth individuals (HNIs), whereas the maximum demand exists in the affordable and mid-segment categories. This has resulted in a massive demand-supply gap.
An expert committee recently submitted a report to the Union Housing and Urban Poverty Alleviation Ministry where it noted that as much as 88 percent of the housing shortage pertained to houses for the poor and another 11 percent for low income groups.
According to a report in The Economic Times, "home loans have grown by 11.2 percent year-on-year in September, compared with 15.6 percent in the same month a year ago. The latest growth rate for home loans is the lowest since April."
This is primarily because for middle-class families interest rates play a limited role in house sales while affordability holds key. Developers are sticking to high prices despite unsold inventory and, wherever required, are able to raise funds through the private equity (PE) option.However, the share of PE investments in Mumbai and the National Capital Region (NCR) has fallen from 84 percent in the first three quarters of 2011 to 78 percent in the same period this year, said Cushman and Wakefield. This implies that sooner or later builders will have to reduce prices in order to prevent a liquidity crunch.
"Between January to August 2012, the NCR residential market has seen an absorption drop of 42% and the MMR market has seen 34% lesser sales when compared to last year's sales figures pertaining to the same time period, said Samir Jasuja, Founder & CEO,PropEquity. This clearly indicates towards a downside risks looming over the market.
On the other hand, Bengaluru has surprisingly fared the best amongst NCR and MMR and has been able to achieve sales numbers of 24,734, just 3% behind the last year's sales. "One of the main reasons being that the prices in the city are still affordable and are much attractive to the end user," said Gaurav Pandey, Senior Vice President & Head at PropEquity.
LIC Housing Finance is already scaling down the share of high-margin developer loans to 4-6 percent of its loan book from an initial target of 8 percent this fiscal, owing to poor support from banks to the commercial realty segment as well as its decision to stop term loans to the industry.
But as Finance Minister P Chidambaram suggested, banks should probably put pressure on builders tosell the inventoried homes to lower their exposure rather than encourage home buyers to purchase houses at such exorbitant prices.
Business
The manufacturing sector — which constitutes 77.63 percent of the IIP — declined by 3.7 percent in February 2021, as per NSO data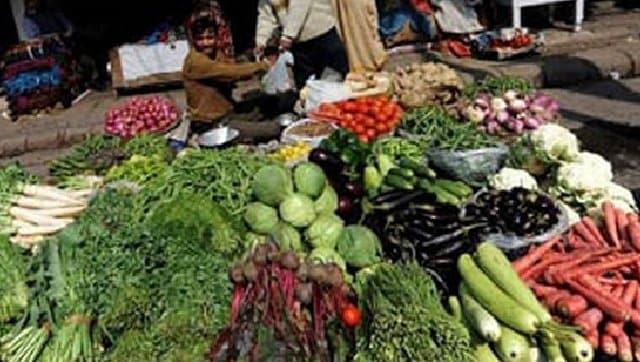 Business
The rate of price rise in the food basket accelerated to 4.94 percent in March from 3.87 percent in the preceding month, as per data released by the NSO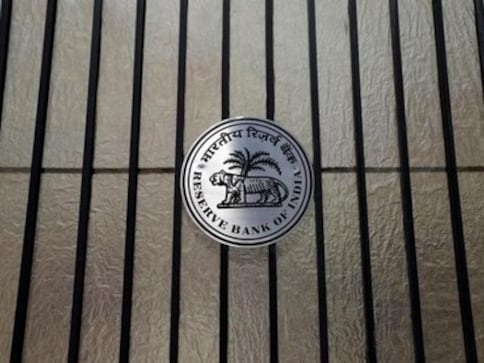 Business
The popular National Electronic Funds Transfer or NEFT for fund transfers of up to Rs 2 lakh will continue to be operational as usual during this period