Gujarat, TN top economic freedom index; Chhattisgarh moving up the ranks consistently
Many states are improving their economic freedom rankings; but, ironically, the centre is beginning to encroach on their ability to improve further.
Should Indian businesses - large and small - take a break from the collective biting of their nails, wondering what fate in the form of the Indian electorate will have in store for them in May?
Perhaps they should. And focus their attention on what's happening in the states instead. The business environment in some states is getting better; in others it is, unfortunately, getting worse.
In the latest Economic Freedom of the States of India 2013, 12 out of 20 states ranked on economic governance indicators improved their scores from 2011 (in some cases, though, the ranks may have fallen because others did much better). Chhattisgarh, for example, has been moving up in rank steadily since 2005 - 16 to 15 to 11 to 8 - and also improving its scores. Bihar may have remained at the bottom since 2005, but its score has seen a steady improvement since 2009 - 0.23 to 0.29 to 0.31.
Gujarat remains on top of the economic freedom rankings, with Tamil Nadu a close second.
Interestingly, the states are governed by different political parties, a clear sign that there is a broad political consensus on the need to avoid over-regulation of economic activity. Incidentally, this is what was also noticed in a Deloitte Touche Tohmatsu survey on the business regulatory environment in states commissioned by the Planning Commission, according to media reports.
But there are inter-state variations, not just in overall terms but also in specific areas. The EFSI index (drawn up by economists Bibek Debroy and Laveesh Bhandari) measures economic freedom under three broad heads - size of government, legal structure and security of property rights, and regulation of labour and business. There are sub-categories under each of these. Each state is scored and ranked on these three areas and then given an overall score and rank.
So Haryana tops in size of government, Madhya Pradesh in legal structure and security (it leaves the others far behind in this area) and Gujarat in regulation of labour and business.
The last is different from what the Deloitte survey found - that Gujarat does not have an industry-friendly labour environment - but allowances must be made for it being a perception and questionnaire-based survey, while the EFSI is a data-driven one, using figures on ratio of average wage to minimum wages, mandays lost in strikes and lockouts.
Apparently, the Planning Commission initiated the survey by Deloitte so that states can benchmark themselves and compete to improve their business environment. But how much freedom do states have to do this?
Some measure, certainly. Some aspects of licensing and regulation of businesses, local infrastructure, law and order, justice, some taxes are within the purview of state governments. And a far-sighted political leadership can build on this to create a facilitative environment, not just for big business but for small businesses and first time entrepreneurs as well.
Swaminathan S. Anklesaria Aiyar, a co-author of the report along with Debroy and Bhandari, credits Bihar's transformation to a dynamic political leadership. Tamil Nadu's fractious politics have not affected the state's reputation as an easy place to do business. On the other hand, there is Jharkhand, blessed with natural resources and a strong industrial base, which has slipped both in scores and rank because of political instability and complete collapse of governance.
But there are other areas - environment, labour, power and roads, shipping - whose responsibility is shared by the Centre and the states. While the framers of the Constitution probably envisaged the Central and state governments working in harmony in these areas, what has happened over the years is that the former has taken a dominant role.
Debroy tackles this issue head on, noting the strong unitary biases that have crept into India's federal structure. Many poor states, he points out, are resource-rich but are unable to tap their mineral and other natural resources because of environmental concerns. "No special financial provisions are made for states that bear the brunt of the financial burden (and lack of development opportunities) arising from forest conservation, biodiversity conservation and other sorts of conservation."
Environmental activists may assert that this insistence on Central clearances for certain projects is a good check on states from allowing the plundering of forests by rapacious businesses. But not only is this argument reveal a snobbish belief that state-level leaders do not have the wisdom and sagacity to take informed decisions, it has also been disproved by the fact that a Central environment minister sitting on hundreds of files which had given environmental clearances to large projects.
Debroy points out how the jurisdiction of the Finance Commission has been gradually eroded, and, simultaneously, discretionary transfers through the Planning Commission increased. What's needed, he says, is a drastic reduction in transfers through the Planning Commission and restoration of the primacy of the Finance Commission.
Narendra Modi has put the issue of federalism squarely on the discussion agenda. If he leads the next government, he should be taken up on his statements about reworking the relationship between the Centre and the states. Even if he doesn't, pressure must be put on whichever formation is in power to take the issue seriously.
As Debroy notes: "This report focuses on economic freedom in the states. But the union comes in the way of ensuring such economic freedom and imposes many constraints. True economic freedom requires far more decentralisation and devolution of powers and revenues to the states."
Seetha is a senior journalist and author
Subscribe to Moneycontrol Pro at ₹499 for the first year. Use code PRO499. Limited period offer. *T&C apply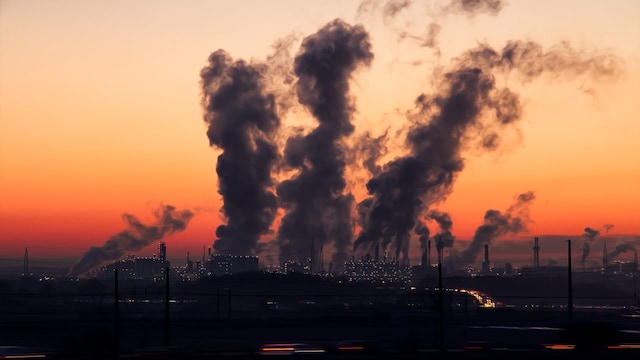 India
Some 1,400 medium- and small-scale enterprises in four industrial areas alone made up 70 percent of polluting industries in the MMR.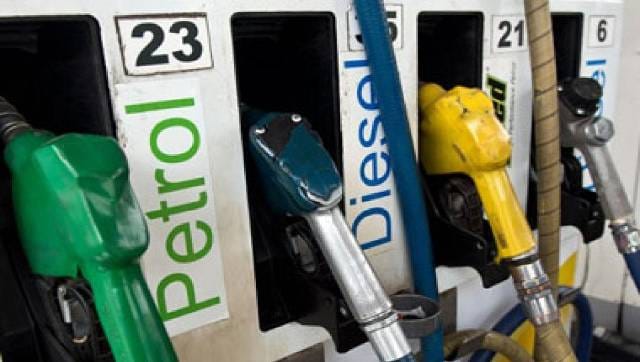 India
While branded petrol already costs above Rs 100 in several cities, Wednesday's was the first time regular petrol price crossed the psychological mark of Rs 100 a litre in India
India
The government's capping of the vaccine price at private hospitals comes at a time when India is preparing to vaccinate people aged above 60 years and those over 45 with co-morbidities from tomorrow