Govt clears 17 FDI proposals worth Rs 263 cr
The proposals were cleared following recommendations by Foreign Investment Promotion Board (FIPB) headed by Department of Economic Affairs Secretary Arvind Mayaram
New Delhi: The government today said it has cleared 17 foreign direct investment proposals totalling Rs 262.56 crore, including that of Sanofi-Synthelabo (India).
The proposals were cleared following recommendations by Foreign Investment Promotion Board (FIPB) headed by Department of Economic Affairs Secretary Arvind Mayaram, an official statement said.
Sanofi-Synthelabo's proposal was regarding acquisition of a pharma company through internal accruals. The company proposes to bring in FDI worth Rs 180 crore. It further said decision on FDI proposals of Muthoot Finance Ltd to set up 'white label ATMs' has been deferred.
A similar proposal of Euronet Services India to set up white label ATMs' was also deferred. In all, seven pharmaceutical sector related proposals, including two applications of Oxford Lifesciences, have been cleared.
The government also gave its go ahead to a defence sector proposal of Pipavav Defence and Offshore Engineering Company. Augere Wireless Broadband's application to capitalise the balance amount of the spectrum fee earlier paid to DoT has been approved, the statement said.
The release further said the FDI proposal of Trakshun Management Consultants LLP has been rejected. Decision on five other FDI proposals, including that of Mylan Laboratories and Empays Payment System India, has been deferred. The FIPB had made the recommendations in its March meeting.
PTI
World
If NATO members were drawn in, that would bring about what Kremlin propagandists have been promoting for months: an existential contest between Russia and the European West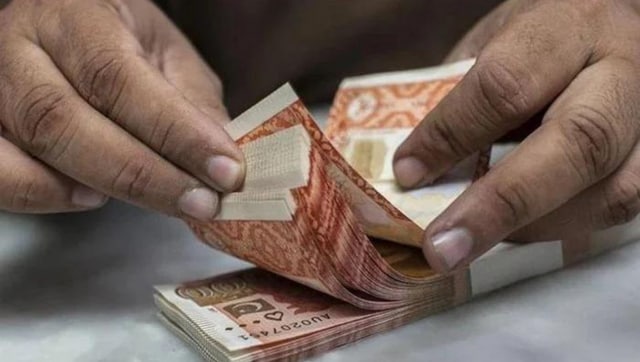 World
Foreign Direct Investment (FDI) in Pakistan has dropped by 52 percent in the first four months of the current financial year. The State Bank of Pakistan released information about this last Monday
Business
When FDI started coming in various sectors of the Indian economy, it impacted the Indian media in a big way