Good morning Britain: After Olympics you still have money problems
The Olympics have done much to feed illusions that borrowing and spending could continue as before, and be stepped up too, as though the net debt wasn't rising.
By Sanjay Suri
London: For Britain today it's much the morning after a raucous night out, what with all the lights and the intoxication. The Olympics were a runaway success for Britain as host and as players, the Paralympics brought a movingly matter-of-fact standing for this poor cousin of sporting events, and it was rounded off nicely with a Grand Slam win for the unlikely Andy Murray who has spent a career playing just under the top-place.
The morning has brought a hard landing, as mornings do. Britain now goes home from the picnic figuring it's short of money to pay its mortgage and bills. Despite promises made by the who's who of the government and Britain's financial word that the picnic would in fact pay for the mortgages; that the Olympics would generate such a promotion for 'Brand Britain' that one way or another the world will begin to throw money at Britain.
The Olympics were a carefully worked out ad in this branding business. The extended display of the National Health Service, with actually sick kids brought in from hospital to leap on beds in the middle of the stadium, was followed by the announcement that the NHS now wants to expand abroad in private ventures. The ad was hardly independent of the move. This generated some upper class excitement in India, but we're some way yet from NHS hospitals abroad raking it in to save Britain from its recession and then lead it into prosperity.
The Olympic advertisement marketed Britain more generally. Through weeks of the Games, the world was shown how very stylish, clever and creative Britain is. And, that too, in large print from the middle of the stadium, to show it's the emphatic home of the English language. It's too soon to say that the ad hasn't worked. To put it politely, whether beamed television pictures of the Games will convert into billions of pounds, still looks uncertain.
It could all well work the other way round. Britain is on a high after the Games, high from the hard ground realities below. The Office for Budget Responsibility reports that household debt is rising steadily, fed on a feel-good belief that the future will take care of itself, and of Britain. This debt is expected to hit two trillion pounds - that is 2,000 billion, or if you like, two million pounds by 2016. More income is predicted, and also value for assets. But even if these grow, and nobody can be sure they will, the borrowing will far outpace this kind of growth.
The Brits aren't borrowing from anyone else 1 there is no such someone else; they are borrowing from an imagined future. Borrowing not for needs but to keep up a lifestyle that everyone now expects to have. The Olympics have done much to feed illusions that borrowing and spending could continue as before, and be stepped up too, as though the net debt wasn't rising. That expectation could well be at the bottom of the undoing of the British, and in fact the European, economy.
True, there is the well established belief in economics that this kind of spending and borrowing is in fact what the economy needs, that the way to deal with recession is to spend your way out of it. That's when recession is believed to be a mild and cyclical dip from which an economy bounces back as if by habit. What Britain and Europe face now is a deal more serious: given the fall in manufacturing, the decline in pivotal trade positions and the heavy expenses at both state and household level in preserving and bettering lifestyles, Europe is running short of fundamental additions to minimum numbers to keep economies viable.
Feel-good spending on a post-Olympics high has not eased worries among financial institutions. The interest on mortgages has been increased in order to restrain borrowing; the household debt in Britain stands on average at 150 percent in relation to disposable income. The Olympics are showing sings of pushing that number upwards, rather than down. There's a limit after which money can no longer pretend to be numbers, and people will walk into a negative value future.
Britain has set out to do a pole vault on a pole not nearly high enough for the bar. What the economy needs for now is for masses of people to borrow a lot and then spend it fast on what they don't need. What it needs for later is reduced borrowing and more production. The now and the future want opposite things. No one tells us who will win this game, and how.
Sanjay Suri is political editor for Europe with the Network 18 group. He has been reporting on international affairs out of London for close to 20 years.
Find latest and upcoming tech gadgets online on Tech2 Gadgets. Get technology news, gadgets reviews & ratings. Popular gadgets including laptop, tablet and mobile specifications, features, prices, comparison.
Sports
The IOC and local organisers have ruled out another postponement to the Tokyo Olympics and say they will be cancelled if they don't happen in 2021.
Sports
Roger Federer has won 20 Grand Slam singles titles, but has never won an Olympic gold medal in singles.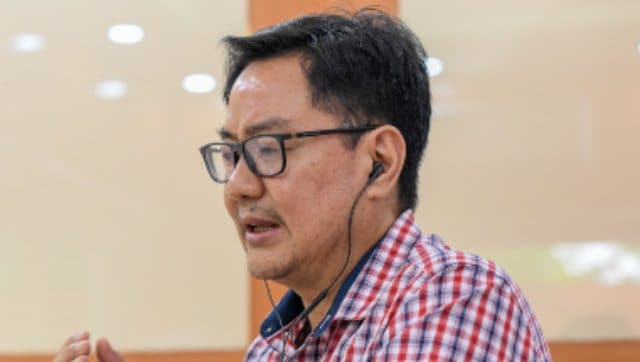 Sports
The sports ministry has extended the contracts of foreign coaches till 30 September, 2021, keeping in mind the postponed Tokyo Olympics, and has committed itself to hiring coaches on a four-year cycle to ensure continuity.