Fiscal targets likely to be met, manufacturing sector reviving: Arun Jaitley
The government has pegged fiscal deficit target at 4.1 percent of the GDP for the current year.
New Delhi: Finance Minister Arun Jaitley today said fiscal deficit targets for current year are likely to be met and manufacturing sector is showing turnaround signs.
"Even though the revenues have been challenging due to slow manufacturing industry, now, it is turning around and it looks like we will be able to meet our fiscal targets," Jaitley said in New Delhi.
The government has pegged fiscal deficit target at 4.1 percent of the GDP for the current year.
"Our currency is one of those two global currencies that withstood the might of the US dollar. Most of the global currencies are under pressure," he said.
Stating that last one week had been a great learning for him, the Finance Minister said, "The sense I got in last few days is that ordinarily everything is going well with India.
"From depressing slowdown in last last two three years, suddenly our growth rates are likely to look up."
On the other hand, competing economies globally have not been so good.
"Brazil faces a challenge, South Africa faces challenge. Europe is still struggling to come out of slowdown. China which has maintained a growth rate of over nine percent over three decades is looking at new normal," he said.
PTI
Find latest and upcoming tech gadgets online on Tech2 Gadgets. Get technology news, gadgets reviews & ratings. Popular gadgets including laptop, tablet and mobile specifications, features, prices, comparison.
India
The interest rates have started dropping, but they need to drop even further if the banks have to come around without too much pain, veteran banker KV Kamath tells Network18 Group Editor-in-Chief Rahul Joshi in an exclusive interview.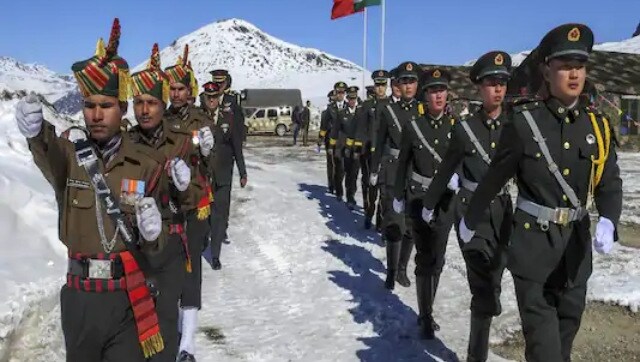 India
Indian envoy to China Vikram Misri told PTI that India hopes that China will "move back to its side of LAC" offering a completely different picture of the situation along the LAC near eastern Ladakh
Politics
Tewari said the 'illegal , arbitrary and malafide action' against the organisation is yet another example of how low the government can stoop.