First issue of infra bonds likey in a few months but retail investors may stay away
Long-term investors such as insurance funds are likely to be the dominant investors
India may see first round of infrastructure bond issue, proposed in finance minister Arun Jaitely's maiden Budget, in the next few months itself with a few large banks already evincing interest in giving the new fund-raising route a try.
However, long-term institutional investors such as insurance funds are likely to be the dominant investors in these instruments as these are unlikely to find favour with retail investors.
A host of state-run banks including State Bank of India (SBI), IDBI Bank and Indian Overseas Bank (IOB) indicated that they are preparing the groundwork to issue such bonds, which will be exempted from mandatory reserve and lending requirements set by the central bank. Banks are currently working on specifics of the instrument such as the coupon rate and tenure of the paper.
Going by the guidelines issued by the Reserve Bank of India (RBI) on Tuesday, infra bonds will have to have a minimum maturity of seven years. Banks might look at a tenure of 7-10 years with a coupon rate of 1-1.5 percent above that of the government securities with corresponding maturity, or about 9-9.5 percent, said senior bankers.
"We are looking at it. If banks are offering 9-9.5 percent, on such bonds there is no reason why we shouldn't see a good response from the market for a 10-year infrastructure bond," said R K Bansal, executive director at state-run IDBI Bank. But his bank has not worked out the final contours of the instruments, Bansal said.
SBI, the country's largest lender by assets, said the option to float infrastructure bonds is attractive, giving an indication that the lender may be preparing the ground work to float the paper.
Attractive pricing to generate appetite from retail investors is critical for such instruments, Arundhati Bhattacharya, chairman of SBI told FirstBiz.
"Yes. It (the option to float infrastructure bonds) is attractive enough," Bhattacharya said. "Also, retail appetite will depend on coupon. We have to look at what we can do here," said Bhattacharya.
But, analysts cautioned that retail investors would unlikely want to get locked in such a long tenure since even five-year fixed deposits in banks typically give an average return of 9 percent.
"There is very less chance of retail investors opting for this," said Vaibhav Agrawal, vice president, research at Angel Broking.
"Mostly, it will be long-term investors such as insurance companies," Agrawal said, adding, the market for infrastructure bonds will pick up only gradually.
Following the budget announcement, the Reserve Bank of India (RBI) on Tuesday issued guidelines for issuing infrastructure bonds. The central bank has allowed banks to issue long-term bonds to raise funds for infrastructure and affordable housing without maintaining statutory reserves such as CRR (cash reserve ratio) and SLR (statutory liquidity ratio).
The elimination of reserve requirements should make the raising of such funds cheaper by 1.5-2 percent, analysts said.
M Narendra, chairman and managing director of state-run Indian Overseas Bank, concurred with Bhattacharya's views. "(It is) definitely a good move," he said adding "RBI may get good response on this."
"The idea and principle behind this is very good," said Sushil Muhnot, chairman and managing director of state-run Bank of Maharashtra. "(That will give investors a long-term instrument at fixed rate," Muhnot said.
Going by the RBI's guidelines, such bond issuance will not be counted as part of the banks' normal liabilities (deposits) and hence will be exempted from CRR and SLR; loans given out to infrastructure companies will also be excluded while calculating banks' priority sector lending (PSL) targets.
CRR is that portion of deposits banks need to park with the central bank on a fortnightly basis for no interest; SLR is the portion of funds they need to invest in government securities and PSL is mandatory lending by banks to agriculture, micro-loans and other weaker sections of the economy.
The RBI has effectively agreed to the 5/25 lending structure sought by banks under which banks can give loans for longer periods of up to 25 years and can be refinanced periodically, after a period of five years, depending on the progress of a project. The refinancing can be done by new or existing institutions.
A cash-starved government, fighting a largely inherited fiscal deficit, is struggling to find ways to fill a whopping $1 trillion funding gap to build roads, ports and power plants in Asia's third largest economy.
Permitting banks to refinance infrastructure loans after a period of five years would, effectively, amount to restructuring of these loans, but without attracting higher provisioning like in the case of normal restructuring.
Besides, there is also an implicit directive by the central bank to banks that they should fix realistic repayment schedules on the basis of cash flows with borrowers as it would go a long way to facilitate prompt repayment and thus improve the record of recovery in advances.
One key difference with Jaitley's budget announcement and the RBI guidelines announced yesterday is that the central bank has included affordable housing in the purview of relaxations to long-term infra funding. Housing loans up to Rs 50 lakh in six metropolitan cities and up to Rs 40 lakh in other centres have been included under this. That can significantly aid the budget housing segment.
Persisting stress
Indian banks have so far lent a total of about Rs 8,57,300 crore to infrastructure, or about 15 percent of the total bank loans.
Of this, about Rs 60,000 crore worth of loans are being restructured under the corporate debt restructuring mechanism, which means that these projects are under stress and cash flows have been affected, resulting in repayment difficulties to the lenders.
Infrastructure is the biggest contributor to the restructured loan pile, constituting about 21 percent of the total.
This has affected the ability of banks to further lend to infra projects. Banks typically lend to infrastructure projects for tenures of 7-10 years at a rate that varies from 10-15 percent, depending on the nature of the projects.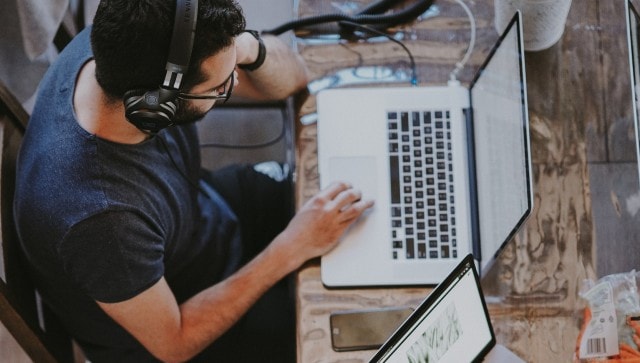 India
Based on average employee costs of $25,000 per annum for India-based resources and $50,000 for US resources, the move will release around $100 billion in salaries and associated expenses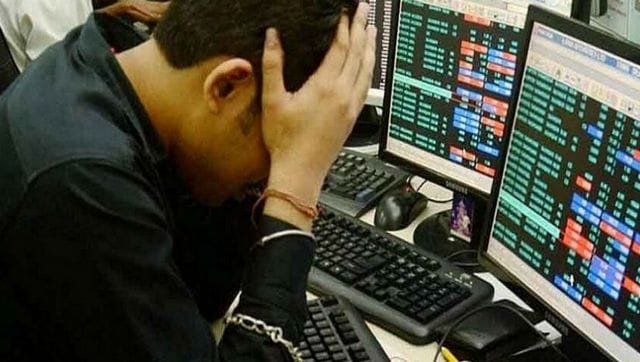 Business
Sensex Nifty today: The 30-share BSE index was trading 302.80 points or 0.58 percent lower at 52,199.18 in initial deals and the broader NSE Nifty declined 93.70 points or 0.59 percent to 15,673.85.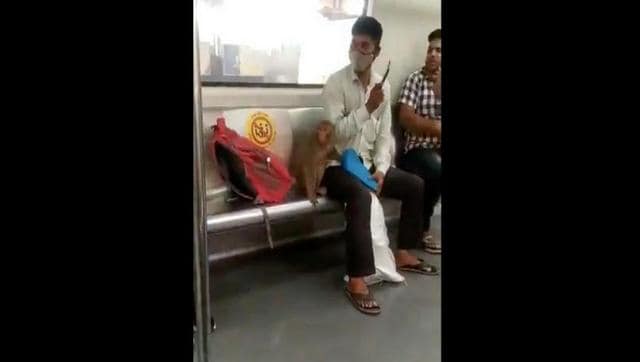 India
The video purportedly shows the monkey sitting quietly for some time and even resting his limb on the thigh of the commuter. Later, he begins to curiously look outside as the train gathers speed