Easier FDI in real estate means govt is inflating India's urban housing bubble
By opening the floodgates to investors once again, the government is doing the exact opposite of deflating the housing bubble.
India's relaxed rules for foreign direct investment (FDI) in construction will make it easier for foreigners to invest in real estate. While the move has surely been cheered by the real estate sector, for it will bring in much needed capital for those steeped in debt, it could bring more pain for home buyers. Reason: more foreign money in realty means higher property prices. Simple demand-supply logic.
Current urban realty prices represent affordability for a microscopic few, while the average home buyer will have to exchange 20-30 years of future earnings to afford a house.
Under earlier rules, the government allowed 100 percent FDI in real estate development but with strict riders, including a lock-in period of three years during which the investment cannot be repatriated. Under the new rules, the minimum built area for projects in which foreign investment is allowed will be reduced to 20,000 square metres from 50,000, the government said in a statement late on Wednesday. For "serviced plots", there is no minimum land requirement now, compared to 10 hectares earlier, while the minimum capital investment by foreign companies has been cut to $5 million from $10 million.
"The announcement literally comes in the nick of time for Indian real estate. Construction, housing and real estate segment's share in total FDI had further slipped from 5 percent in the previous year to under 3 percent as of the current fiscal until August. In fact, its share has been consistently falling over the last six years since 2009-10, when it stood at over 20 percent. Meanwhile, developers continue to reel under high levels of debt, even as the channels of funding have shrunk.The easier rules will help faster completion of projects delayed by a squeeze on funds due to elevated debt levels," said Anuj Puri, chairman and country head at Jones Lang Lasalle India.
But aback-of-the-envelope calculation by Vallum Capital Advisors shows that an FDI-compliant project sale of $150 million requires a peak investment (except land and approval) of not more than $20 million, implying that private equity (PE) investment is not needed to support the project. It is possible to fuel prices by creating a stock of inventory, diverting money to other projects and investing to build land banks for future projects. This essentially defeats the very purpose of allowing FDI in the real estate sector for making housing affordable. (Read the entire report here)
The reduction of minimum requirements for built areas and capital will now allow investment to flow into South Mumbai or central Delhi. Till now investment was going to the outskirts because it was tough to find large areas to develop or construct 50,000 square metres. Sothe new rules will encourage the development of smaller projects, especially in urban areas, where the availability of land is limited.
More construction in prime areas does not imply that property prices here will come down. In fact, buyers are most likely to see more Rs 60 crore prices for 2 BHK flats in tony areas of south and central Mumbai areas like Worli or Peddar Road. This is because demand for houses in posh areas far exceeds supply and builders will cater to this snob requirement rather than construct 'affordable flats' in south Bombay or south Delhi.
The lower area requirement is also expected to result in more interest in smaller towns asthe reform would now allow foreign investors to invest in smaller projects spread over land parcels of about three to four acres. This means that speculation in real estate is once again bound to rise and spread to smaller towns. "Allowing easier FDI in construction only spells bad news for home buyers because it is expensive capital seeking high returns," says Pankaj Kapoor, MD of real estate research firm Liases Foras.
Once the government allows more hot money to come in, investor expectations from returns on investment rise without any consideration for affordability. If builders have to ensure that investors get bang for the buck, they have no choice but to prop up realty prices. How else will they manage to deliver 25 percent RoI?
"Take the case of the NRI investor battle against ICICI. Investors have sued them for not delivering 25 percent returns as promised from the investment in a property fund. This is the case with most investors and, by easing the investment norms for them, the government is in essence creating an investor's market rather than a buyer's market. FDI in construction will kill the property market and I am seriously thinking of filing a PIL against the new norms, " said Kapoor.
The real devil lies here: While aninvestor will be allowed to exit on completion of the project, or after three years, from the date of final investment, whichever is earlier, the government may also permit repatriation of FDI or transfer of stake by one non-resident investor to another non-resident investor, before the completion of the project.
Such a move will not only make it easier for investors to repatriate profits, but also increase speculation in the market since investors will once again trade in properties like they do in stocks,which in turn will make houses even more unaffordable for both middle class and masses.
And thepermission to sell completed projects to foreign investors will help builders get much-needed liquidity to trim their debt and hoard more inventory for longer.
For the benefit of consumers, there is just once clause which makes it mandatory for developers with foreign funding to only sell "developed plots". This means tracts that have trunk infrastructure, including roads, water supply, street lighting, drainage and sewerage. The fine print, otherwise says the real winners are the builders and investors once again.
In 2013, PE money started returning abroad as investors had stayed invested for seven to eight years. This marked the beginning of a slowdown in FDI in real estate. Builders increased prices to accommodate investors at every stage of the development, thereby creating a false sense of price appreciation. With a steep slowdown in genuine sales (both Delhi and MMR currently have the highest unsold inventory), they are stuck in a catch-22 situation. By opening the floodgates to investors once again, the government is doing the exact opposite of deflating the housing bubble.
Subscribe to Moneycontrol Pro at ₹499 for the first year. Use code PRO499. Limited period offer. *T&C apply
Business
DHFL was the first finance company to be referred to NCLT by the RBI using special powers under Section 227 of the IBC. The company owes Rs 87,031 crore to financial creditors
Entertainment
The book, to be published under Penguin's Viking imprint, will be co-written by Onir and his sister, film editor-screenwriter Irene Dhar Malik.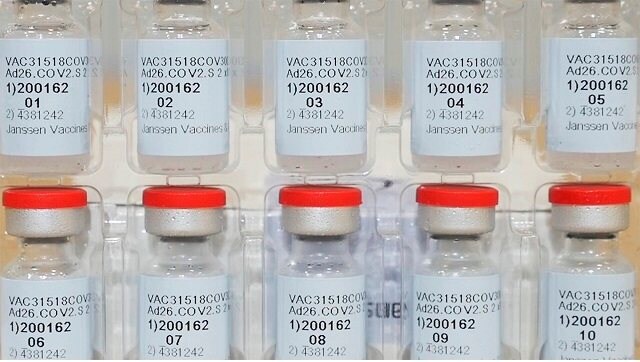 World
The vaccine was 66.1% effective in preventing moderate to severe disease and appeared safe, the US Food and Drug Administration said on Wednesday