Don't cheer export data just yet, trade deficit will only rise from here
Trade deficit for August 2013 was at $10.9 billion. This is a major improvement in comparison to the trade deficit of $14.17 billion in August 2012. The deficit was $12.27 billion in July, 2013.<br /><br />
The trouble with being a one trick pony is that the trick stops yielding dividends after sometime. Something similar seems to have happened to the efforts of the government of India to control the huge trade deficit. Trade deficit is the difference between imports and exports.
Trade deficit for August 2013 was at $10.9 billion. This is a major improvement in comparison to the trade deficit of $14.17 billion in August 2012. The deficit was $12.27 billion in July, 2013.
This fall in trade deficit has come through the efforts of the government to bring down gold imports by increasing the import duty on it. India imported just 2.5 tonnes of gold in August and this cost $650 million. Now compare this to 47.5 tonnes imported in July, 31.5 tonnes in June, 162 tonnes in May and 142.5 tonnes in April of this year.
In April 2013, the 142.5 tonne of imported gold had cost $7.5 billion and the trade deficit was at $17.8 billion. If there had been no gold imports, then the trade deficit for April would have stood at $10.3billion($17.8 billion - $7.5 billion). If the gold imports had been at $650 million (or $0.65 billion) as has been the case in August 2013, then the trade deficit would have stood at $10.95 billion ($17.8 billion - $7.5 billion + $0.65 billion). This number is very close to the trade deficit of $10.9 billion that the country saw in August 2013.
So the point is that the government has been able to control the trade deficit by ensuring that the gold imports are down to almost zero. As the Indian Express reports "Gold imports stopped after July 22 due to confusion over a rule issued by the Reserve Bank of India, which required importers to re-export at least 20% of all the purchases from overseas."
The confusion has now been cleared. Also, with Diwali in early November and the marriage season starting from October, gold imports are likely to pick up in September and October. Even if it doesn't, the imports are already close to zero. So, any more gains on the trade deficit front by limiting gold imports, is no longer possible. The Indian Express report cited earlier quotes a senior executive of the Bombay Bullion Association as saying "Imports may again rise to around 30 tonne in September, as jewellers usually start building inventory to cater to the requirement during the festival and marriage season."
At the same time, the government hasn't been able to do much about oil, which is India's biggest import. In August 2013, oil imports stood at $15.1 billion, up by 17.9% in comparison to the same period last year. Oil imports formed nearly 40.8% of the total imports of $37.05 billion. There isn't much the government can do on this front, other than raising prices majorly to cut under-recoveries of oil marketing companies and limit demand for oil products at the same time.
But that may not be a politically prudent thing to do. The commerce minister, Anand Sharma, warned that with the international prices of crude oil rising over the past 10 days, the oil import bill may go up in the months to come. And this may lead to a higher trade deficit.
As Sonal Varma of Nomura Securities wrote in a report dated September 10, 2013, "Looking ahead, a seasonal rise in imports during the festive season and higher oil prices should result in a slightly higher trade deficit in Q4 2013(the period between Oct and Dec 2013), relative to Q3 (the period between July and Sep 2013)."
But imports form just one part of the trade deficit equation. Exports are the other part. Exports for August 2013, went up by nearly 13% to $26.4 billion, in comparison to August 2012. In July, exports were at $25.83 billion.
While exports may have gone up by in August due to a significantly weaker rupee, whether they will continue to go up in the months to come is a big question. As Ruchir Sharma, Head of Global Macro and Emerging Markets at Morgan Stanley, and the author of Breakout Nations, told me in a recent interview I did for Forbes India "Exports are dependent on multiple factors, exchange rate being only one of them. Global demand which is another major factor influencing exports, has been weak. If just changing the nominal exchange rate was the game, then it would be such an easy recipe for every country to follow. You could just devalue your way to prosperity. But in the real world you need other supporting factors to come through. You need a manufacturing sector which can respond to a cheap currency. Our manufacturing sector, as has been well documented, has been throttled by all sorts of local problems which exist."
This something that another international fund manager reiterated when I met him recently. As he said "A part of the problem that India has is that the economic model has been based more on the service sector rather than manufacturing. The amount of manufactured products that become cheaper immediately and everyone says that I need more Indian products rather than Chinese products or Vietnamese products, is probably insufficient in number to give a sharp rebound immediately."
The other big problem with Indian exports is that they are heavily dependent on imports. As commerce minister Anand Sharma admitted to "45% of exports have imported contents. I don't think weak rupee has any impact on positive export results."
In fact The Economic Times had quoted Anup Pujari, director general of foreign trade(DGFT) on this subject a few months back. As he said "It is a myth that the depreciation of the rupee necessarily results in massive gains for Indian exporters. India's top five exports - petroleum products, gems and jewellery, organic chemicals, vehicles and machinery - are so much import-dependent that the currency fluctuation in favour of exporters gets neutralised. In other words, exporters spend more in importing raw materials, which in turn erodes their profitability."
Also, the moment the rupee falls against the dollar, the foreign buyers try to renegotiate earlier deals, Pujari had said. "As most exporters give in to the pressure and split the benefits, the advantages of a weak rupee disappear."
What all these points tell us is the simple fact that the trade deficit will be higher in the months to come. And given, this the market, like is the case usually, is probably overreacting.
(Vivek Kaul is a writer. He tweets @kaul_vivek)
Find latest and upcoming tech gadgets online on Tech2 Gadgets. Get technology news, gadgets reviews & ratings. Popular gadgets including laptop, tablet and mobile specifications, features, prices, comparison.
News & Analysis
Sony has announced that the PS 5 will be sold at Rs 49,990 and the Digital Edition will cost you Rs 39,990.
World
Lentils are an important part of the famous 'dal-bhat' (rice-lentils) combination that many Nepalis, especially in the hills swear by. Lentils are an important source of protein in the Nepali diet, especially for poor families that don't earn enough to eat meat or eggs regularly.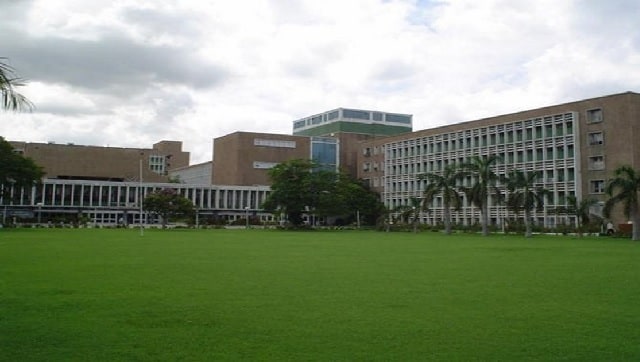 India
The INI CET 2021 result will be declared by AIIMS in a PDF format and will mention the roll numbers of the candidates who have qualified the entrance examination