Digitial India to 100 Smart cities: How Modi govt is riding the tech wave
With Modi completing his 100 days in office as India's 15th Prime Minister, here's a recap on how technology has and will be the foundation for much of what Modi seeks to do in his time in office as India's Prime Minister.
Narendra Modi is arguably India's most tech-savvy prime minister and also someone whose every public move is tracked by citizens using technology-driven social media. As his election campaign showed, Modi knows how to use technology to build perceptions, and also feed the country and media about his views and visions using technology.
Now having spent 100 days in office as India's 15th Prime Minister, it's clear that he hopes to achieve his promise of bringing 'achche din' for the masses through faster development, by leveraging technology heavily. And here's a recap on how technology has and will be the foundation for much of what Modi seeks to do in his time in office as India's Prime Minister.
Digital India
The 'Digital India' plan is the first tech-driven project that has received the Union Cabinet's approval. This pan-India programme aims to promote digital inclusion with broadband connectivity down to the village level, thereby enabling improved access to services through IT-enabled platforms. The Rs 1.13-lakh crore initiative will not just provide last mile internet connectivity, but also offer better access to government services, as well as empower IT skills development of local talent. The initiative, which is expected to be completed in phased manner, will be supported by 20- and 40-hour modules on digital literacy in regional languages.
The Department of Telecommunication aims to complete setting up of a pan-India optic-fibre network by June 2016, which is critical to the 'Digital India' initiative. The timeline is much ahead of the earlier deadline of 2017. It must be noted here though the optic-fibre network project was kick-started by the previous UPA government.
DoT is also preparing a Cabinet note on linking the Aadhaar unique identity card number and SIM-card numbers of mobile users. It will also set up a mechanism to meet the target of providing Wi-Fi services in cities with a population of more than 1 million. Major tourist centres would also be covered under this programme.
In another big push towards digitisation, the NDA government now aims to offer each citizen with a 'digital cloud'. This would allow every citizen to store all their original documents at one place. Certificates issued by the government - educational, residential, medical records, birth certificates etc - are to be stored in individual 'digital lockers' and a communication protocol established for government departments to access them without physically having to see the hard copy. However, this project also seems to be taking off from the UPA government's work to move critical information infrastructure on a national cloud 'Megh Raj' -- which was launched in February by former Union IT minister Kapil Sibal.
Bringing Aadhar back to life
Despite his campaign promises, Modi has given a decisive push to the UPA government's flagship Aadhaar unique identity project which is driven by technology. Modi sought a 100-crore enrolment target under Aadhaar at the earliest, from the current 70 crore enrolment number achieved. The new government is pushing legislation to ensure legal sanctity to the Unique Identification Authority of India (UIDAI) which issues Aadhar numbers. According to a Times of India report, the government is expected to soon approach the Supreme Court and seek vacation of the stay on the government's move to make Aadhaar mandatory for availing benefits of welfare schemes.
Giving clear signals that the new government is not putting the Aadhaar scheme on the backburner, the Modi government's first Budget allocation of around Rs 2,039 crore has been provided for UIDAI in the current fiscal.
100 Smart Cities
This one seems to be Modi's favourite initiative and has technology vendors salivating at the prospects. The Prime Minister has announced plans of developing 100 smart cities in India. With a Rs 7,060 crore allocation in the Budget, the smart cities initiative has garnered the maximum attention from the IT sector as this project will rely heavily on technology because smart cities are technology-driven. In fact, market research firm IDC expects a minimum of Rs 2,000 crore flowing into the technology sector on the back of the 'smart cities' initiative.
The smart city concept, however, is not new in the country as there are several independent projects already underway. These include Lavasa, built by HCC as a Smart City near Pune. Also, German multinational SAP is partnering with the Bhopal Municipal Corporation (BMC) to automate and centralize public service offerings and to make Bhopal a smart city of sorts (SAP has already brought in technology into Mumbai's civic body MCGM), and US-based Cisco Systems working to turn the Electronics City in Bangalore into a Smart City. Another project that has caught everyone's imagination is Gujarat's Dholera smart city, whose construction has already been put on fast track. In fact, the state government is all set to invite bids for investment there.
The concept may have been cheered by all and will be technology-driven, but the irony is that no concrete plans have been revealed yet, though Rs 7060 crore has been allocated in the Budget.
But just before completing 100 days in office Modi played a masterstroke on the 99th day by signing a smart city pact with Japanese PM Shinzo Abe. The MoU signed between the two aims to turn Varanasi into a smart city with help from Kyoto. Under the smart heritage cities programme, Kyoto will provide cooperation in the fields of conservation and modernisation of cities, as well as art, culture and academics.
"The Prime Minister is keen on rejuvenating Indian cities as urban centres, and Kyoto is a magnificent example of how a city preserves its cultural heritage while modernising itself. It, therefore, dovetails into PM's own emphasis on rejuvenation of cities in India while preserving their cultural heritage as also his focus on what is widely known as 'smart cities'. Kyoto, in the Japanese lexicon, is known as a smart city which is environmentally friendly, which preserves its heritage and which is at the cutting-edge of technology. All these three are important in PM's vision of rejuvenating our cities," Syed Akbaruddin, spokesperson for the Ministry of External Affairs, said. Under the MoU, a detailed roadmap of cooperation will be prepared which will form the base for further understanding.
A 100-dayperiodmay be a bit too short to deliver on the technology front, but Modi has definitely made a tech-enabled beginning which hopefully should bear fruit in the coming months and years.
Subscribe to Moneycontrol Pro at ₹499 for the first year. Use code PRO499. Limited period offer. *T&C apply
India
The prime minister said it is 'remarkable how our doctors and scientists have worked in quick time to strengthen the global fight against COVID-19'
India
The tactical step of a limited agreement that seeks only to calm the borders and lessen shelling and artillery exchanges has been imbued with such lofty goals that the move is likely to get crushed under the weight of expectations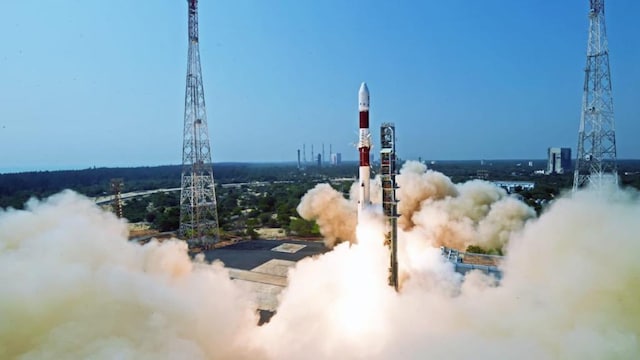 India
25,000 names are being flown in SD Sat, in an effort to spread public awareness in India about space and missions to explore it.