Diesel price hike only after VP polls on 7 August, says OilMin
n absence of the Empowered Group of Ministers the ministry is contemplating sending a price hike proposal to the Cabinet Committee on Economic Affairs and leaving the decision to the Prime Minister
New Delhi: Close on the heels of a 70 paise per litre hike in petrol prices, the Oil Ministry is pushing for an increase in diesel and domestic cooking gas LPG prices, even though it is unsure of political support for the unpopular move with the ruling UPA alliance.
"The most important reform is not allowing FDI in retail, but cutting subsidies on diesel, LPG and kerosene," a top Oil Ministry official said here.
"There is absolute consensus that prices of diesel, LPG and even kerosene have to be raised. But when and how is uncertain," the official said.
He said Vice President's election is on August 7 and "they say you cannot raise rates before that. Soon after that is the Monsoon session of Parliament and though nothing stops us from raising prices when Parliament is in session but we do not have numbers."
Diesel, LPG and kerosene prices have not been raised since June 25 last year even though cost of raw material (crude oil) has spiralled and rupee depreciated against US dollar making imports even more costlier.
State-owned oil firms currently sell the fuel at a loss of Rs 11.26 a litre while they lose Rs 319 on sale of every 14.2-kg LPG cylinder for domestic consumption. Besides, they are losing Rs 28.56 per litre on kerosene.
Without a price hike, a staggering Rs 160,000 crore of losses on these fuel sales would have to be met by the government this fiscal.
A ministerial panel which is authorised to decide on pricing of the three fuels has not been reconstituted after its previous head Pranab Mukherjee resigned as Finance Minister to get elected as the President of India.
In absence of the Empowered Group of Ministers (EGoM), the ministry is contemplating sending a price hike proposal to the Cabinet Committee on Economic Affairs (CCEA) and leaving the decision to the Prime Minister, he said.
PTI
World
The new initiatives are part of Crown Prince Mohammed bin Salman's Vision 2030 plan to diversify the kingdom's oil-reliant economy.
science
Each person in G7 nations accounts for, on average, the loss of four trees somewhere else in the world per year.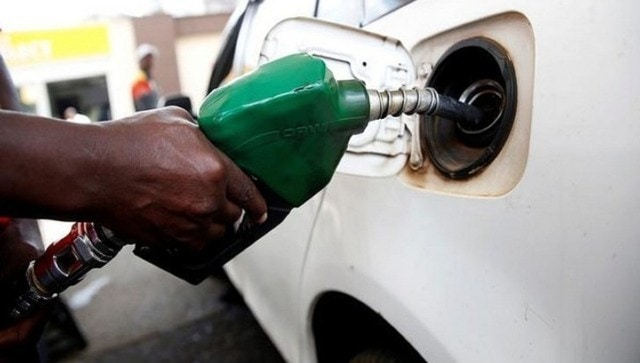 India
Oil prices in the international market fell after the Suez Canal opened and traffic steadily went back to being normal