Did Subbarao quit on his own or was he pushed out?
The contrast between Chidambaram's and Subbarao's statements raise a nagging doubt: did Subbarao quit on his own or was he pushed out?
It is official. D Subbarao, Reserve Bank of India (RBI) governor, is not going to get a job extension. Yesterday was thus his last monetary policy statement.
According to Finance Minister Chidambaram, Subbarao did not want to continue in the post.
"Dr. Subbarao had met me a few weeks ago and said he would like to move on and he would not like to be considered for another term. I accepted. So now we are in search mode," the minister has told The Economic Times.
But look at what Subbarao himself told Reuters in Moscow, when he was asked about getting an extension.
"No offer has been made so far, so there is no question of accepting so far. It is a hypothetical question. As I said before, I must move on," Subbarao had told Reuters on 20 July on the sidelines of a meeting of the world's financial leaders. In short, if no offer is made, one has to move on.
The contrast between Chidambaram's and Subbarao's statements raise a nagging doubt: did Subbarao quit on his own or was he pushed out?
If Subbarao felt that he "must move on", it could be because the government was not about to offer him an extension, despite the need for continuity in the country's fight to save the rupee.
We can't rule out this hypothesis given the number of run-ins Subbarao had with his former boss in North Block.
As an Economic Times report today rightly puts it, Subbarao had the guts to stand on his own and not just be his master's voice.
There has been more than one instance when Chidambaram prodded the central bank to cut rates and support growth. Each time Subbarao decided to hold the rates, until the government took concrete steps to reduce fuel subsidy and to attract capital flows.
Disappointed, Chidambaram once even said: "Growth is as much a challenge as inflation. If the government has to walk alone to face the challenge of growth, then we will walk alone."
The irony was that it was the RBI which was walking alone all the while, with no governmental support for its actions.
Another case in point is the issue of new banking licences.
Chidambaram, in today's interview with The Time of India, doesn't deny the differences of opinion. He doesn't see anything unusual in it, though.
"It is not unusual. This perception is there in every country. The challenges of 2008 were very different from the challenges in 2013. In 2012, 2013, the challenge is a slowing world economy with many advanced economies in recession and unconventional monetary policy, which has its advantages and when it is unwound has its disadvantages. This is a completely novel challenge," he has said.
Whatever his differences were with Subbarao, he can't deny the fact that it was the central bank's words and action (inaction?) that prompted the government to take some swift policy decisions last year.
It is only Subbarao's bad luck that global developments turned all his efforts meaningless, just when the government had fallen in line and was taking corrective steps on the fiscal side after much nudging from the central bank.
The central bank's recent move to tighten liquidity has come under close scrutiny after it pushed up the short term rates in the market.
Questions have been raised as to whether it is right to kill the bond market rally to support the rupee. Industry captains have also warned that the economy will have to pay a huge price as growth will take a hit in the RBI's efforts to support the currency.
Subbarao's earlier actions have also been criticised by economist Arvind Panagariya, who termed his tenure at the central bank as the worst era of performance by RBI governor.
According to Panagariya, Subbarao should have built up reserves when the currency was appreciating in 2009-10. Instead, he increased rates, forcing Indian companies to borrow from overseas.
Whatever the net effects of Subbarao's actions, this may not be the right time to make a crucial change at the central bank.
The economy is facing headwinds with the extreme volatility in the forex market and fast depleting reserves. The markets are bracing for that big event of quantitative easing withdrawal, which has the potential to throw capital flows out of gear. What matters now the most is continuity.
Interestingly, when Subbarao was given an extension in August 2011, the economy was facing similar difficulties, though not as grave. The rupee started crashing in August and went on to fall 20 percent against the dollar. It was the worst performing Asian currency that year, too.
One can blame it all on the Reserve Bank and its departing Governor, but ultimately it is North Block's decisive actions that matter. That hasn't been in evidence till recently.
Subscribe to Moneycontrol Pro at ₹499 for the first year. Use code PRO499. Limited period offer. *T&C apply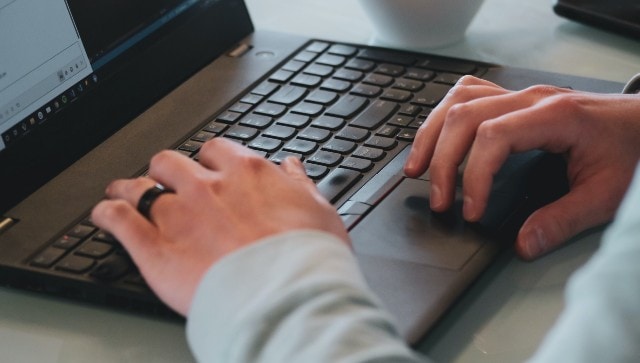 India
The IB ACIO Executive 2021 recruitment drive will have a written examination in Tier 1, followed by a descriptive exam (English) and finally an interview
India
The government will release the GDP numbers for the October-December quarter of the current fiscal on Friday
Business
DHFL was the first finance company to be referred to NCLT by the RBI using special powers under Section 227 of the IBC. The company owes Rs 87,031 crore to financial creditors