Despite Modi pressure, no new permit for cotton exports
The government had banned exports of cotton on March 5, but relaxed it partially within a week, following political pressure, both from within the UPA, as well as Gujarat chief minister Narendra Modi
New Delhi: The Centre on Monday decided not to permit further cotton exports during the current marketing year,even as pressure is mounting from Gujarat to allow fresh registrations.
"Until further order, there won't be fresh registration," Commerce,Industry and Textiles Minister Anand Sharma told reporters after meeting of the Group of Ministers.
Traders said this could also mean no more exports in the current crop marketing year, as supplies would start falling in the coming months. The cotton season runs from October to September.
He said that about 2 to 2.5 million bale of cotton, which was already registered for exports, would be allowed but only after scrutiny and revalidation. The marketing year runs from October to September. One bales contains 170 kg of cotton. The Group of Ministers (GoM), headed by Finance Minister Pranab Mukherjee, reviewed the domestic supply-demand situation.
This is for the second time that the government banned cotton exports in recent years. Earlier exports were banned in 2009-10, but unlike this time, that ban was retained in wake of huge difference in domestic as well as international prices at that time as well as higher domestic demand
While the government had partially lifted a week-long ban on cotton exports on March 12, traders with prior registrations only were allowed shipments. The ban was announced on concerns that exports may lead to domestic
shortages. The decision to partially lift the export ban has come under a severe criticism from Gujarat Chief Minister Narendra Modi.
The GoM accepted the latest assessment of the the Agriculture Ministry which has estimated higher production than 34 million bales for the current season.
The state-run Cotton Corporation of India (CCI) has also been asked to maintain reserve of one million bales per month.
Agencies
India
Apart from Sibal, G-23 leaders Shashi Tharoor and M Veerappa Moily have also slammed Prasada for switching to the BJP
India
Meanwhile, a slew of BJP leaders including JP Nadda, Rajnath Singh and Smriti Irani praised the prime minister's announcements and said the decisions showed the government's committment to the public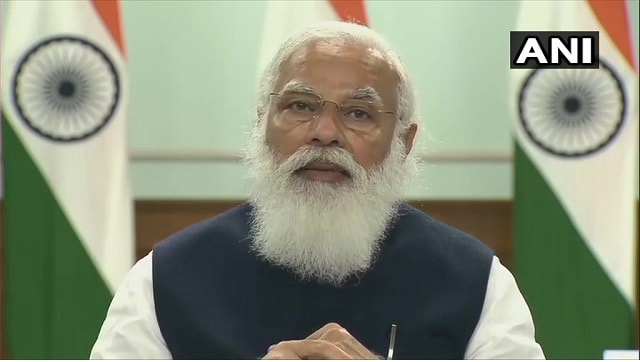 Sports
PM Modi was briefed that a total of 100 athletes have qualified for Tokyo Olympics across 11 sports disciplines and about 25 more athletes are likely to qualify, the PMO statement said.