Delinking supply for urban and rural users: Is it the beginning of power discrimination?
Now, this delinking is a stated policy of the government, therefore it is surprising that the house did not seek a debate on Goyal's answer. What is effectively happening is that there is a division expected between an urban consumers and a rural consumer
On Thursday, the Minister for Power Piyush Goyal said that the central government has decided to work with state governments to delink the supply between agricultural consumers and non-agricultural consumers.
To begin with the central government will work with two states primarily Andhra Pradesh and Rajasthan. The stated objective of the initiative is to ensure uninterrupted supply to the existing consumers and also to provide access to all un-connected consumers in the next five years.
This goal is grand and has been stated several times during the BJP election campaign. Moreover, Modi has already implemented the delinking of the two consumers in Gujarat. As it was done at a state level there was not much discussion on the issue. Rural consumers in Gujarat have hardly any voice in the Gujarati media.
Now, this delinking is a stated policy of the government, therefore it is surprising that the house did not seek a debate on Goyal's answer. What is effectively happening is that there is a division expected between an urban consumers and a rural consumer. It is very difficult for the electricity providers to distinguish between one household and other on the basis of their profession that is agriculture. Hence a much larger division will be carried out on the basis of geographical areas. How will these rural areas be identified, it is not so easy. And I hope it is not done on the basis of data that is the basis for division of districts either. These are all outdated data and will leave a large population of the country outside the power grid of the country.
TheMinister did not say in his reply about how important this division was and how will it be carried out in these two states. What he did say in his written statement is that, two new schemes : Deendayal Upadhyaya Gram Jyoti Yojana (DDUGJY) & Integrated Power Development Scheme (IPDS) has been launched.
The division of agriculture and non- agriculture power feeders lines will happen in the name Deendayal Upadhyaya or DDUGJY scheme. UPA government grand scheme Rajiv Gandhi Grameen Vidyutikaran Yojana for rural electrification will get subsumed in DDUGJY. The UPA's scheme investment went into building a distribution network for the rural areas. The interesting thing was that while the power feeder network of poles and wires reached several villages, the ministry promptly classified them as 'ELECTRIFIED' as per their goals.
The reality was the poles and the wires reached but there was hardly any electricity that reached these rural areas. Rural areas has the worst record for availability of power and there is no way that a citizen can even complain about this. Because unlike urban areas where due to the density of population and the distribution network there is always a local distribution of power supplier to barricade, burn or give dharna against, in rural areas this is not even possible as the offices are too far away and nobody sees getting power as a right. This attitude that exists at a village level is now getting reflected at the policy level too. Even a Mumbai based power minister believes that the villager is different and needs to be differentiated for his power needs.
The discrimination between a city dweller and somebody who lives in a village has always been part of our cultural ethos. It is dangerous if it becomes ground for discrimination. It is dangerous if it becomes embedded in our policy structure. Denying citizens a right over publicly produced goods or services, and power can be classified as a public good is certainly not a great policy. Though, it may result in a better power supply for the cities in these states.
But I am hoping that even if the center is blind to the discrimination the state and the politicians at the state level will not be. They will ensure that the power feeder systems differentiates and distinguishes between habitations in rural areas and supplies to agriculture pumps. This is not very difficult as each village is clearly demarcated in land records. Any power supply that is going away from the village and this can be identified both in terms of location and usage will be classified as agricultural usage.
It is important to understand usage at farm level. The maximum use of power at farm on a continuous basis is for irrigation. After harvesting there is a need for sorting and winnowing but power has little use there as the equipment for this is still diesel run. Therefore water pumps for bringing water from deep below, or stealing it from a canal or water work is what power is needed for. Access to power, its impact on ground and surface water irrigation are subjects that create their own level of conflicts. And there is enough literature also now on how subsidy on power to farmers has led to depletion of aquifers.
If power is cheap or free, farmers tend to flood their fields with groundwater. If power is unreliable and available only at night farmers let the pumps run till the power goes as they do not know when they will get the next supply of power. With the subsidy on diesel gone and its price increasing over the last two years, the cost of groundwater mining for agriculture has gone up.
So much so that it is not profitable for farmers to grow certain crops as the cost of irrigating the field is too high if they use diesel. This is a good thing also, as there have been many experts who have asked for banning rice farming in Punjab and Haryana, two states that have the maximum depletion of ground water due to rice production.
Which is why power and power tariffs is such an hot potato in almost every state, it is linked to water and for a farmer to his livelihood. It is difficult for politicians to take away the 'free' part of electrical power.
Rajasthan is a power and water deficit state and has agreed to a reform, whose effectiveness lies in its execution at every village level. If it does not distinguishes the power supply for village dweller from the power supply to the field, we have the beginning of a huge problem. A problem, that can lead to rural riots and loss of political power for any state government.
Yatish Rajawat is a senior journalist based in Delhi, he tweets @yatishrajawat

India
Locals claimed that the mismatched couples had even taken 'pheras' together but the families denied saying the they were taken by the right matches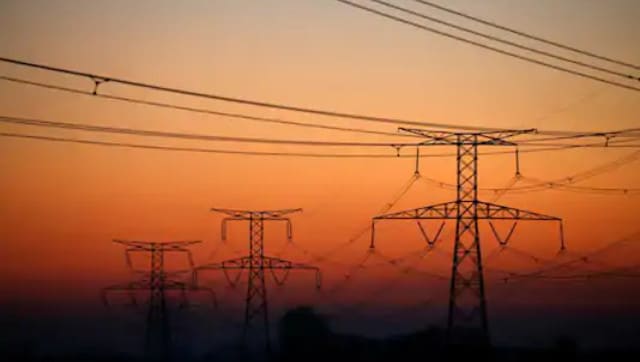 India
Consumers can either opt-in or out of the subsidy online on the official website or app of the power discoms or inform the power department by filling up forms and submitting them at the local office of the discoms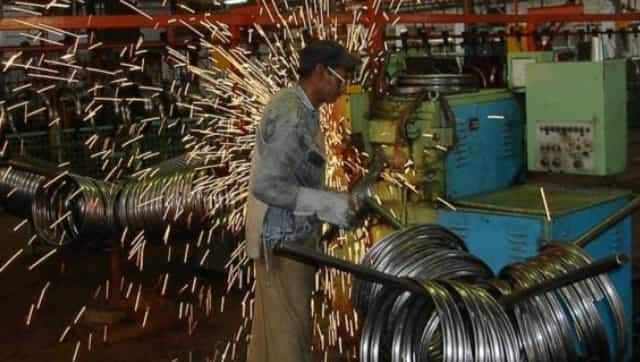 Business
The government has put into place some core policies and programmes toward the goal