Decision on aviation FDI deferred, AI gets restructuring nod
Cabinet Committee on Economic Affairs (CCEA) has okayed the restructuring plan of Air India which has been approved by State Bank of India-led consortium last month
While the Cabinet has approved plans to restructure and turnaround Air India, it has deferred decision on allowing foreign airlines buy stake in local carriers till next week, Civil Aviation Minister Ajit Singh said today.
As part of Air India's restructuring, the government has decided to infuse Rs 4,000 crore as additional equity during the current fiscal. This would raise the airlines' equity base to Rs 7,345 crore. A consortium of 19 banks, led by SBI, has approved the financial restructuring plan of Air India. The plan included debt restructuring of Rs 18,000 crore by the banks and a committed equity infusion by the government, required Cabinet approval.
Aviation stocks had been rallying for the past two days on hopes that the Cabinet would take the final call on allowing foreign investors to pick up stake in domestic carriers today.
However, as soon as the decision was postponed till next week, shares of Kingfisher, Jet and SpiceJet airlines fell. Kingfisher slipped by 2 percent, Jet Airways (-1.86 percent) while SpiceJet is down almost 5 percent. This is probably because Spice Jet is likely to be the most positively impactedfrom foreign direct investment in the aviation space because of its low debt levels and strong presence amongst low cost carriers.
Find latest and upcoming tech gadgets online on Tech2 Gadgets. Get technology news, gadgets reviews & ratings. Popular gadgets including laptop, tablet and mobile specifications, features, prices, comparison.
India
Till now, 49 people have been discharged from various hospitals in Malappuram and Kozhikode, while 109 others are undergoing treatment, the Collector said
India
Air India Express Plane Crash Updates:The Union minister's remarks came after some aviation experts pointed out that his ministry had cleared wide-bodied planes to land in tabletop airports like Kozhikode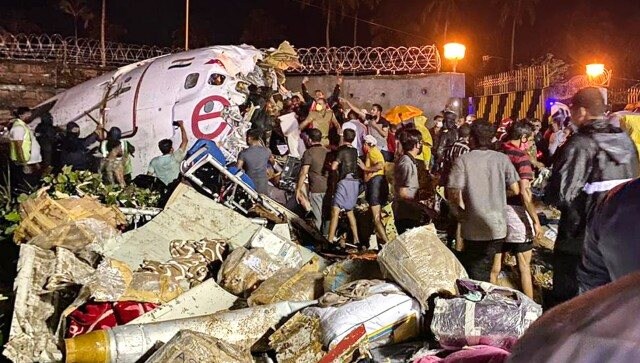 India
The DGCA said that the Dubai-Kozhikode Air India Express flight (IX-1344) overshot the runway at the Karipur Interational Airport and fell into a gorge, breaking into two parts