Current environment, regulations tough for business, admits Aviation Minister
Aviation Minister Ashok Gajapathi Raju said on Thursday the current business environment is tough for doing aviation business in India
New Delhi: Civil Aviation Minister Ashok Gajapathi Raju said on Thursday the current business environment is tough for doing aviation business in India and that the current regulations are not helping the sector.
"Existing regulations are not helping the Indian aviation sector. We are focusing on removing some of the bottle necks that are effecting the sector," Gajapathi Raju said here.
The minister was speaking at a ceremony in which Air India and National Buildings Construction Corporation (NBCC) entered in to an agreement for monetisation of the airlines surplus land assets.
According to the memorandum of understanding (MoU), the NBCC will help Air India in monetisation of 106 land assets identified by the airline to raise Rs 5,000 crore over the next 10 years.
The monetisation of land and other assets are a part of the airlines' turnaround and financial restructuring plan. The yearly target for garnering funds through monetisation process is pegged at Rs 500 crore.
"We should make some (financial) improvements from this MoU in sometime,"Gajapathi Raju said on the impact that the monetisation process that will have on the airline's finances.
Housing and Urban Poverty Alleviation Minister M. Venkaiah Naidu, under whose ministry NBCC functions said that out of box ideas are required for turnaround of Air India.
"The government is discussing what to do about loss making PSUs. We need to do something about PSUs incurring losses for decades," Naidu said at the event.
Air India on its part said that the MoU for monetisation of its surplus land assets is a non-binding, non-exclusive agreement and each land assets will be individually evaluated for a particular mode of monetisation process in a revenue sharing mode.
The development assumes significance as Air India has an accumulated debt burden of Rs 40,000 crore. Such measures are expected to bring in more revenue to the airlines making it less dependent on the government for bailout funds
The airline has currently received a fresh equity infusion of Rs 5,000 crore in the interim budget for 2014-15.
The cash-strapped carrier will be provided around Rs 20,000 crore till 2020-2021 to turn around its operational and financial performance.
IANS
Find latest and upcoming tech gadgets online on Tech2 Gadgets. Get technology news, gadgets reviews & ratings. Popular gadgets including laptop, tablet and mobile specifications, features, prices, comparison.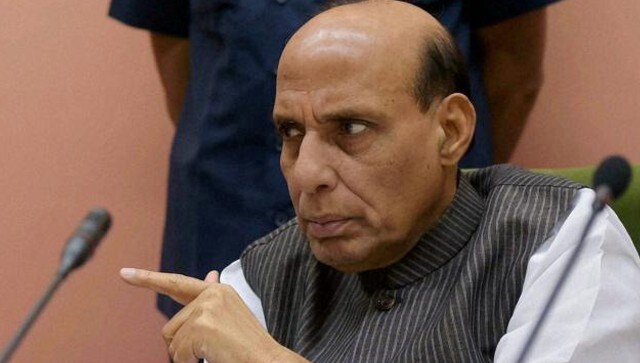 India
Rajnath Singh, who was at Thursday's induction ceremony along with Air Chief Marshal RKS Bhadauria, said national security is a major priority for India and it is determined to protect its territory
India
According to the rules, a Summary of Evidence will now be initiated against the erring Army personnel after which Court Martial proceedings will begin
World
According to Taipei's defence ministry, the planes entered Taiwan's southwest air defence identification zone on Friday and also crossed the so-called median line that divides the Taiwan Strait