Credit policy: Why RBI may find itself caught between borrowers and lenders
A round-up of the economy and the global disturbances is certain, but the central bank is conservative in its forecasts and would probably stick to the 8 percent GDP growth number with the usual words of caution.
The credit policy to be announced on 7 April is particularly crucial as there are high expectations of a rate cut by the RBI this time. There are two sides to this story: the borrower and lender's views. Borrowers feel that rates have been very high for the last three years which has come in the way of investment, while lenders, i.e. deposit holders feel short charged as they struggle with high inflation and low real return on deposits. Somewhere along the way rate of growth in deposits has come down as has been the case with credit. Whose side would the RBI take?
The answer is actually quite simple. Monetary policy has been targeted to CPI inflation, and the near term goals are in place. Therefore, there is no surprise element as such when it comes to the direction of movement in rates as the target was 8 percent for Jan 2015 and 6 percent for January 2016. Now that the rate of inflation is around 5.5 percent, and rates have been lowered twice already between policies by 25 bps each time, it appears that we will see more of such cuts. But will it happen this time?
Probably not since while CPI inflation has come down to 5.5 percent, it is still not in a comfort zone. The unseasonal rains have created some havoc in the areas of rabi cropping and the ministry has warned that output of wheat, pulses and oilseeds could get affected which can mean higher prices. But, then the kharif crop too was not good but has not led to an increase in prices. So there is reason to believe that it may not happen again. But, can the RBI take a chance?
With the market getting used to a rate cut between policies, it will not be shaken in case of status quo on the 7th. The RBI will prefer to wait for some more time and get another inflation number for March on the 10th, after which it can take call. This looks more likely as it would not like to get caught in a situation where it lowers rate and realizes that CPI inflation number is increasing. Waiting for a week or so may not really matter. Therefore, a rate cut this time can be on the lower side of the probability curve.
What then can we expect? A CRR cut is being spoken of by bankers. But then bankers have a habit of asking for rate cuts and SLR reduction, but have not reacted with alacrity to lower their rates when the RBI provides this push. This schizophrenic approach is puzzling and the RBI has now stated that policy transmission takes a time period of 2-3 quarters. But then it becomes difficult to gauge whether it is working this way as too many things happen in between.
But practically speaking, we have enough liquidity in the system. With the year coming to an end the liquidity crunch will ease and as the government starts spending and providing for the tax refunds, there will be an infusion of liquidity. The government programme has been phased in the normal way and therefore there would be less concern on the demand front. The spectrum auction factor which entails a flow of money to the government though the credit system needs to watched out for. But with there being less demand for credit from industry outside the coal and telecom sectors, there is less likelihood of there being a credit crunch.
How about SLR? This is possible though the impact of such a cut is now only of academic interest as banks are holding on to excess SLR to the extent of 5-6. Given the Basel III liquidity requirements kicking in, there will be less incentive to cut down on this portfolio. Hence, a SLR cut, though possible to assuage sentiment, will not make a difference.
What else can we expect? A round-up of the economy and the global disturbances is certain, but the central bank is conservative in its forecasts and would probably stick to the 8 percent GDP growth number with the usual words of caution where the risk factors are highlighted. In the past the RBI would provide direction in terms of the targets for growth in money supply, deposits and credit. But last year, this was done away with and hence it looks unlikely that some direction will be provided.
This being the case, it looks as if the policy would be more macro in nature and less specific on variables. Capital and quality of assets would continue to dominate the concerns of the RBI and the discussion paper put on large exposures could be followed up with some more on these issues. Already banks have to start reckoning restructured assets as NPAs form this year onwards and make provisions accordingly. Therefore, prudential regulation will remain at the forefront. Talk on inclusive banking and the progress made on the new small and payments banks would also be extolled and there could be some new committees being set up in this context.
But for the common man, two areas of interest would be the interest rates. Deposit rates today are unattractive and with PPF offering 8.7 percent and small savings offering better rates, deposits are not really on. A person with a longer horizon in mind can still get better tax benefits on debt mutual funds. This is something that needs RBI and the government to work together as savings has taken a hit these years.
On the lending side, the retail consumers would be looking for banks to lower rates especially on homes and automobiles. This would be useful at the macro level too as such purchases could revive the growth process. But this will be outside RBI's purview.
Therefore, on the whole we may not really expect any major policy changes this time. But it will be interesting to know if the policy throws up the composition of the monetary policy committee which is to be responsible for inflation in India. This was mentioned earlier by the agreement between MOF and RBI and could find utterance this time round. It should be otherwise, status quo for the time being.
Find latest and upcoming tech gadgets online on Tech2 Gadgets. Get technology news, gadgets reviews & ratings. Popular gadgets including laptop, tablet and mobile specifications, features, prices, comparison.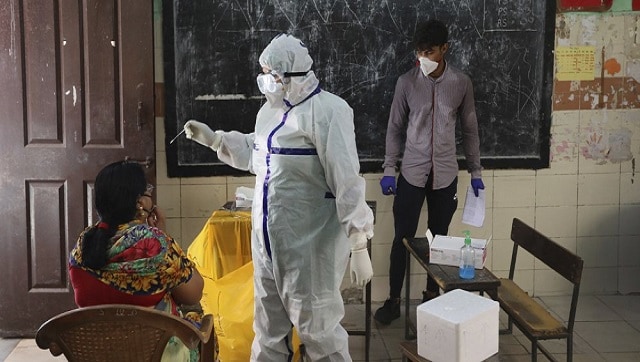 India
In the near future, as COVID-19 takes a backseat, one can only hope that these rare diseases too occupy the collective mental bandwidth of the new normal.
World
I don't think any other advanced country has a comparable number of people who respond with rage when asked to wear a mask in a supermarket, writes economist and Nobel laureate Paul Krugman
India
Each of the 'Quad' countries have specific security concerns that emanate from a belligerent, expansionist and increasingly provocative China. However, the 'Quad' has so far remained in the realm of strategic dialogues, white papers and occasional drills