Cotton exports ban: A very painful policy
Export ban will push prices lower than MSP, unless CCI intervenes. Moreover it will impact farmers severely as they were expecting a better price of over Rs 4,000 per quintal.
Trust the government to announce a policy that will benefit no one.
On Monday, Directorate General of Foreign Trade (DGFT) suddenly announced a ban on all cotton exports from India.
The impact of this announcement will not only be felt domestically, but also globally. India is the second-largest exporter of cotton in the world with most of the cotton exported finding it way into China.
The order states that companies who had already entered in a contract for exports will be prevented from exporting. Banning exports would result in more supplies for the domestic spinning industries. Commodity markets have already reacted to the news with domestic market prices falling and those in the international markets moving higher.
Cotton prices have nearly halved from March 2011, when the government first imposed a ban on cotton export on account of rising prices. After removing the same later in the year, prices failed to move higher on account of a bumper crop. Cotton prices today are quoting near the minimum support price (MSP) at Rs 3,300 per quintal.
Export ban will thus push prices lower than MSP, unless CCI (Cotton Corporation of India) intervenes. In the current year, CCI has not yet started its purchases, but will now be forced to do the same, in order to keep prices intact. The move however, will impact farmers, severely as they were expecting a better price of over Rs 4,000 per quintal. Lower cotton prices and higher cost of production due to Bt Cotton have resulted in a number of farmer suicides across the country. This move by the DGFT has made life more difficult to the poor farmers.
As cotton prices are trading near MSP prices, spinning mills too are unlikely to benefit. Textile companies thus opened higher, but have closed near the day's low on Monday, 05 March 2012.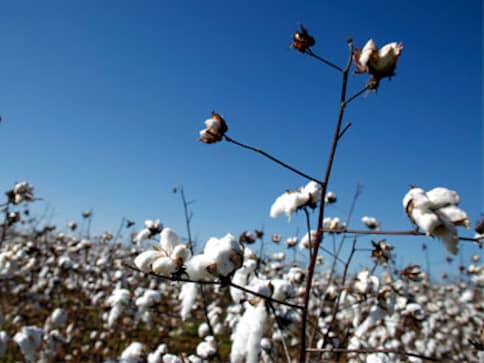 Economy
CICR offers a re-usable non-Bt seed variety called Suraj for Rs 150 a kg.
Economy
Gujarat Chief Minister Narendra Modi castigated the Centre for its "abrupt ban" on cotton export, saying that the decision had inflicted a whopping loss of Rs 15,000 crore on the Gujarat farmers.
Economy
The government had banned exports of cotton on March 5, but relaxed it partially within a week, following political pressure, both from within the UPA, as well as Gujarat chief minister Narendra Modi