China's affordable housing scheme will not boost real demand
The Chinese government's scheme for affordable housing does not ease concerns that the economy is paying the price for the crackdown on 'speculative' real estate projects.
Shijiazhuang: What do a luxury Chinese apartment tower, a workers' dormitory, a low-income housing block and an empty field have in common?
They all qualify as affordable housing projects under a government scheme that policymakers hope will cool popular anger over high housing prices, and that analysts are counting on to keep China's property sector afloat.
The programme, which targets 36 million units of new housing by 2015 at a cost of nearly $800 billion, has underpinned demand for steel, cement and metals from the world's second-largest economy as the larger real estate sector cools.
But the huge numbers don't add up to enough to ease concerns that the Chinese economy is paying the price for the government's crackdown on "speculative" real estate projects.
"It's an illusion to try to hang on to the notion that social housing will have a massive pull on raw materials in China. It does have a pull but not significant enough" to make up for freezing commercial real estate spending, said Nicholas Zhu, of ANZ Bank in Shanghai.
To gauge the status of the scheme, Reuters visited a dozen building sites in the dusty city of Shijiazhuang south of Beijing. A middle-income city of 10 million, including satellite towns, Shijiazhuang is one of the few to have published a public list of its affordable housing projects.
Tall towers rising from flat fields and former industrial sites laid to rest the assumption of some that local governments are simply faking affordable housing starts to meet central government targets. In Shijiazhuang at least, the projects are real.
But a good portion of what's being built is already-planned construction re-labelled as affordable housing. Those projects aren't delivering the additional demand for concrete, steel, glass or aluminum window frames that typically ensure that construction gives an outsized boost to economic growth.
If the affordable housing programme cannot deliver additional demand, the restrictions on commercial housing may deliver a greater blow to the broader economy than Beijing intended.
For two years, China has restricted bank lending to the real estate sector and limited citizens' ability to buy multiple homes, or homes in other cities, to curb speculation in high-end housing. The campaign has finally started to impact prices.
Off-market housing
Reuters visited projects ranging from tall towers of flats measuring 60 square metres or less -- what most Chinese would call affordable housing -- to factory and school dormitories. At least two projects were part of luxury housing developments.
This seems to reflect what is happening across China.
Recent government announcements indicate that new off-market, affordable housing units will increasingly be made up of reclassified, non-commercial projects like dormitories attached to schools, hospitals, government departments and state-owned enterprises.
"There's a big difference between government definitions and what a normal person would consider an 'affordable house'," said GK Dragonomics research manager Rosealea Yao.
Reclassification jibes with a shift in official targets from housing starts -- which critics charge are easily faked -- to completions. Beijing targets 5 million completions this year, up from the official count of 4.32 million completed last year.
Nationwide, affordable housing numbers are confusing. Premier Wen Jiabao said last year that China would build 36 million units by 2015, with 10 million to start building in 2011 alone, as citizens seethed over red-hot property prices.
Beijing then retreated in the face of limited local budgets and allegations that corrupt insiders get dibs on homes. It shelved plans for subsidised apartments to sell to low-income buyers in favour of modest apartments to rent to the poor.
The target for 2012 is now 7 million units.
Many analysts felt that the original target was so far from reality that actual starts this year may exceed last year. Official, yet widely disbelieved, statistics put affordable home starts at 10.43 million in 2011.
Bank of America Merrill Lynch estimates that the number of units actually under construction will rise to 7.3 million this year from 3.7 million in 2011.
"Social housing starts have been overstated, but still the increase in construction of off-market housing will more than offset the fall in the market segment," said a recent report by Beijing-based consultancy GK Dragonomics.
Not so, says ANZ's Zhu. His back-of-the-envelope calculations show that government targets for affordable housing would absorb only about 50 million tonnes of steel.
That's only one-sixth of China's construction steel output, meaning that the real estate freeze can still create a dangerous glut.
Continues on the next page
Excuse to relax
Even if reclassified projects don't represent new demand per se, they could allow the government to declare victory and relax the controls strangling the commercial property sector.
Three sites visited by Reuters in Shijiazhuang turned out to be newly completed dormitories. Two were at factories and the third was a teachers' dorm for a rural high school.
Beijing is "taking a two-pronged approach of temporarily repressing demand for commercial units and also building lower-priced housing for the population that's been priced out of the commercial market", said CLSA strategist Andy Rothman.
"Once they make progress on both fronts they can ease the current restrictions on commercial home sales."
Some property developers are committing to build affordable housing to get approval for more lucrative developments. That lets local governments balance their budgets with land sales.
Some cities use "slum clearing" to move poorer residents out of the valuable city centre and auction off the land to yet another glitzy developer. As of 2010, about 90 percent of Shanghai's "affordable housing" units qualified as "slum clearing", versus 40 percent nationally, land use data showed.
At the luxury "European Landscape" compound in Jinzhou, near Shijiazhuang, an affordable housing block was tucked into a commercial development with decidedly upscale ambitions.
"The top sterling villa-community of Jinzhou! The ecological slope-courtyard, the coastal holiday-villa!" a brochure boasted.
"European Landscape" and its sisters target demand for investment properties at the high end of the market.
But urbanizing China needs new homes for young couples and replacement for the cramped quarters endured by many, especially migrant workers. GK Dragonomics estimates that 40 percent of people in Chinese cities don't own their own home.
China needs to build 10 million units a year until 2030 to meet a 70 million unit shortfall and upgrade shoddy housing.
"All we are waiting for is for the real estate developers to recognize they have got to switch away from the speculative real estate market to affordable housing - not just the ones the government is requiring them to build, but affordable housing in a wider sense for first-time buyers," said Rafael Halpin of MEPS, a British steel consultancy.
"Once you see that transition, you have a second property boom driven by real demand."
Reuters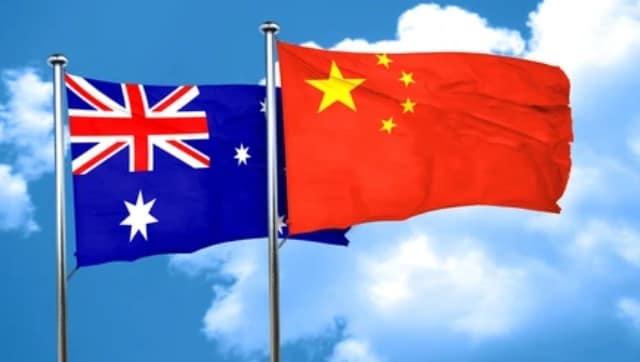 World
The document quoted by the media report shows Chinese officials describing SARS coronaviruses as heralding a 'new era of genetic weapons'
science
When completed by late 2022, Tianhe is expected to weigh about 66 tons, a fraction the size of the International Space Station.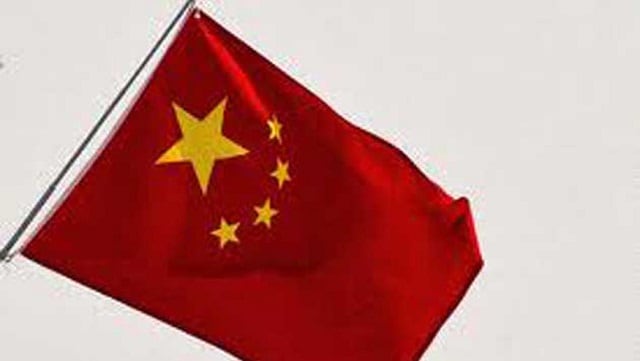 World
The US government reportedly obtained the documents, which were written by Chinese military scientists in 2015 as part of their own probe into the origins of COVID-19