Chidu's fiscal fiction: FinMin is busy cooking the books
The finance ministry will leave behind a messed up exchequer by using up next year's revenues and pushing this year's expenses to the next year - a right royal challenge for the government
If P Chidambaram was the CFO of a company in India Inc rather that the finance minister of this country, his own tax officials would not have spared him for cooking the books.
Reason: the accounting practices of his ministry are no better than that of crooked corporate scamsters like B Ramalinga Raju of Satyam, who tried to overstate revenues in order to show a healthier bottomline to investors.
Chidambaram, as we explained briefly yesterday (14 January), is hoping that the global rating agencies will be as easily fooled as Raju's investors were in 2008 - at least till he demits office in May 2014. Only, of course, we are not going to get a confessional statement of the kind Raju sent to the stock exchanges on 7 January 2009.
The truth is Chidambaram's officials are cooking the national account books - as a report in Business Standard clearly suggests today - in order to show the fiscal deficit figure as staying within his much-ballyhooed 4.8 percent of GDP. They are legally entitled to do so due to an accounting loophole that allows the government to present revenue and expenditure estimates in the budget based on cash already received or spent - not what is accrued or due to be paid out for this year.
It may be legal, but the budget numbers would really be a piece of fiction, assuming budgets are intended to be a near-accurate statement of the exchequer's real position or the government's financial health.
India Inc's accountants would be hauled up for financial misstatement if income that accrues is not shown as income, and expenses that are due for payment are not deducted from accrued income to arrive at a reasonable bottomline figure that captures the underlying reality.
But Chidambaram's officials are in the happy position of treating non-accrued revenues as this year's income, and this year's real costs - oil and fertilier subsidies, for example - as next year's problems. As Business Standard notes: "Much of the additional expenditure is being rolled over to the next financial year, while tax and dividend income to accrue next year is being brought forward into this year's books."
Among the bad practices the newspaper mentions in this regard is the allegation that tax officials are asking companies to pay more advance taxes than due and claim a refund next year. The government is also leaning on cash-rich public sector companies to pay huge interim dividends this year when much of it is due only next year after the full-year's accounts are closed and profits realised.
Even as this is being written, Coal India has announced a special dividend payout of Rs 18,317 crore, plus Rs 3,100 crore as dividend tax.
This is not just accounting licence, but robs significant revenues from the next government even while denying Coal India some of the internal resources needed for investments in new coal mines. And coal is in severe shortage in India, necessitating costly imports.
Chidambaram, as we have noted before, is leaving behind a messed up exchequer and robbed the next government of resources. The Congress party, which has no hope of returning to power in 2014, continues to follow a scorched earth policy.
Find latest and upcoming tech gadgets online on Tech2 Gadgets. Get technology news, gadgets reviews & ratings. Popular gadgets including laptop, tablet and mobile specifications, features, prices, comparison.
World
Pompeo has been tagged by a number of officials and analysts with the dubious distinction of the worst secretary of state in American history
India
It is time for the stakeholders to formulate a plan that will keep principles of sustainable tourism upfront. The pandemic has forced consumers to be more cautious and focus on sustainability and local communities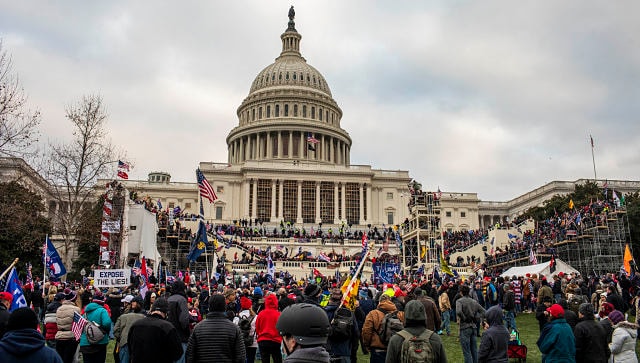 World
A full reckoning will take months or even years, and many lawmakers have called for a formal commission to investigate