Chidu winks, Subbu smiles: Odds on rate cut improve
On 30 October, the odds are more than even that Duvvuri Subbarao will oblige the finance minister with a rate cut.
Are North Block and Mint Street back to bhai-bhai terms? Will we see a rate cut on 30 October?
The short answer: the chances are 60:40 in favour of a cut, since the finance ministry and the Reserve Bank of India (RBI) are back on talking terms.
When Pranab Mukherjee was finance minister, the distance between him and the RBI on Mint Street seemed almost unbridgeable. Apart from being unable to manage his deficits, Mukherjee did everything that Subbarao didn't want him to do.
Among them: set up a financial stability board with the minister as head instead of the RBI, and announce a plan to set up a separate debt management office (DMO) managed directly by North Block, to loud protests by Subbarao. The RBI currently manages the government's debt issues.
And so when North Block called for "out-of-the-box" thinking on rate cuts, all it got was a stony glare from Duvvuri Subbarao.
Has the arrival of P Chidambaram changed the vibes?
The smoke signals seem to suggest just that. In recent days, there has been more than a wink-and-a-nod between the two.
First, even though inflation is getting worse, Subbarao has cut the cash reserve ratio (CRR) for banks - exactly what Chidambaram wanted - on 17 September, which was followed by the State Bank of India and other banks lowering rates.
Next, Chidambaram announced that "the response of RBI on 30 October (the date of the next policy review) will be far more supportive of growth."
To be sure, Subbarao is still playing coy. When asked whether the finance minister was right in his expectations, Subbarao merely said: "You have to wait till 30 October. I can't say on 18 September what we will do on 30 October."
But a while later, Subbarao was busy defending Chidambaram at the Joint Parliamentary Committee (JPC) set up to investigate the 2G scam. He told the JPC that there was no actual monetary loss to the government by selling spectrum below market prices in 2008. Subbarao, according to Business Standard, also told the JPC he "disagreed with the controversial note prepared by the finance ministry for Prime Minister Manmohan Singh, which said Chidambaram should have insisted on auctioning of 2G spectrum."
Since Subbarao was finance secretary when Chidambaram was finance minister in his first stint during UPA-1, they two obviously share an equation.
Now, Chidambaram is sweetening things further for Subbarao to oblige him with an interest rate cut next month.
In a recent move, he has shelved Mukherjee's plans to set up a debt management office. Business Standard says that the ministry has decided to "freeze" the proposal since this may not be a good time to set up a DMO when government borrowings are set to go through the roof again. The government is going to need all the help it can get from the RBI.
So is Subbarao going to help Chidambaram's market wooing plans with a rate cut? If he doesn't do it, it won't be because Subbarao is tone-deaf to pleas from North Block. It will depend on how bad the next inflation numbers look.
If the inflation numbers are not shocking, 30 October is when Subbarao may give Chidambaram a helping hand. The chances have now moved beyond 50:50.
Find latest and upcoming tech gadgets online on Tech2 Gadgets. Get technology news, gadgets reviews & ratings. Popular gadgets including laptop, tablet and mobile specifications, features, prices, comparison.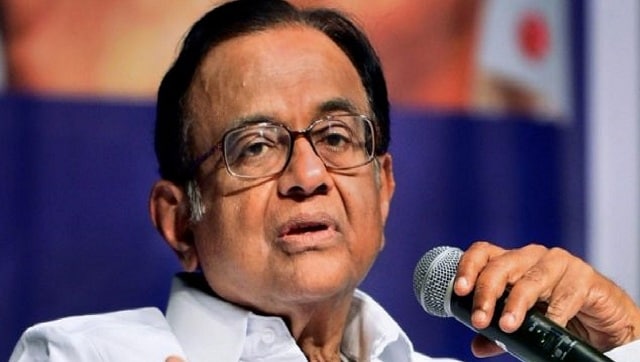 India
The former finance minister's remark comes a day after telecom company Bharti Airtel posted a net loss of Rs 15,933 cr in the first quarter of FY 2020-21
India
The Jammu and Kashmir administration Wednesday told the Supreme Court court that "the senior Congress leader Saifuddin Soz is neither detained nor put under house arrest after abrogation of Article 370"
India
Karti Chidambaram, the son of senior Congress leader P Chidambaram, represents Tamil Nadu's Sivaganga in the Lok Sabha