Chidambaram proves he is peerless in pushing the market
Chidambaram is reduced to keeping market players in good spirits because virtually all avenues of raising revenue or scaling down big-ticket expenditure items are closed to him. FII inflows are his only bet to revive the economy.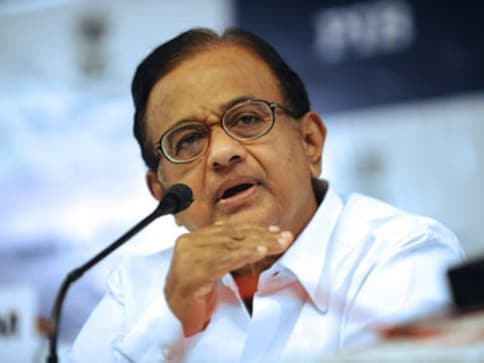 The stock markets have greeted Finance Minister P Chidambaram's deferral of the GAAR anti-tax avoidance proposal with the same burst of euphoria that a junkie derives from a quick narcotic fix.
The Sensex, the bellwether index, roared past 20,000 in early trades, driven by expectations of a rate cut and the belief that foreign institutional investor moneybags would infuse fresh inflows into the Indian equity markets in the run-up to Budget 2013.
The contrast from the mood of despondency that swept over investors soon after last year's Budget, in which Pranab Mukherjee hit them on the head with the blunt instrument called GAAR - and made known his intention to milk them dry of every tax rupee that he could get away with - cannot be more stark.
As he prepares for a roadshow next week to tap foreign investors, Chidambaram has proved yet again that he is peerless at pushing the right buttons to keep markets - and, in particular, foreign investors - in good humour.
He may be looking to levy a higher tax on the 'super rich' in India as part of his revenue mobilisation efforts to bridge the out-of-control deficits, but when it comes to pandering to the uber-rich FII moneybags, Chidambaram is the gift that keeps on giving. For him, no giveaway is too big if it will serve the interest of propping up market sentiment - or, better still, lighting a fire beneath its behind.
All this may seem like a finely-tuned, well-thought-through strategy, but in fact, Chidambaram is low on options. He is compelled to do a one-legged dance - to keep market players in good spirits - because virtually all avenues of raising revenue or scaling down big-ticket expenditure items are closed to him.
If the Indian economy is to avert its own 'fiscal cliff', which has been compounded by soaring fiscal and current account deficits, Chidambaram will need to take the axe to subsidies and raise prices of everything from diesel to LPG to fertilizers. But any realistic effort at undertaking meaningful subsidy reforms will inevitably prove inflationary - and politically unpalatable to a government that is a heartbeat away from the next general election. The short-term effect of such a move would certainly be to trigger cost-push inflation - at just about the time when headline inflation is trending marginally down.
Already, Chidambaram has repeatedly made known his displeasure with RBI Governor D Subbarao for the latter's unwillingness to humour him and lower interest rates, citing the residual inflationary pressures. Any further move that stokes inflation again would cramp Subbarao even further and stay his hand from lowering rates. That would have severely hampered any prospects of an early revival of economic growth - and written the epitaph for the UPA 2 government.
Today, everything from the fiscal deficit to the value of the rupee hinges on just one factor - the foreign investor inflows into equity and debt. Which is why Chidambaram is making a virtue out of what is in fact a compulsion and is going all-in on his bets, which simultaneously bolsters his credentials as a market-friendly finance minister.
Propping up market sentiments in the run-up to the budget also opens up some room for Chidambaram to realise some appreciable revenue from the sale of PSU shares, which is an important pillar of his revenue mobilisation efforts. Additionally, telecom companies too have to raise money from the markets if the spectrum auction is to be work.
In his upcoming Budget, Chidambaram will also be looking to mop up yet more service tax by widening and deepening the service tax base, which again risks stoking inflation, since service providers typically pass these on to consumers.
But the risk of pandering excessively to market sentiments in the way that Chidambaram has been known to do every time is that if the Budget proves hollow in terms of the big-ticket reforms that investors have come to expect, the markets could react negatively post-Budget. All the goodies that Chidambaram is giving away now will then have come to nothing.
In that sense, Chidambaram is riding a tiger that he cannot easily dismount. Given the uncertainty about foreign investor inflows, keeping the markets happy has become a full-time preoccupation for him. And the only way to sustain that level of interest is with a steady trickle of some market-friendly news virtually every few days.
Thus far, Chidambaram, the one-trick pony, has managed to keep the market junkies plied with a steady dose of quick-fixes and kept them in a heightened state of euphoria. The deferral of GAAR has lifted the air of uncertainty for now for foreign institutional investors. Yet, his day of reckoning, when he will be judged on the aesthetic merits of his one-legged dance, is fairly near at hand.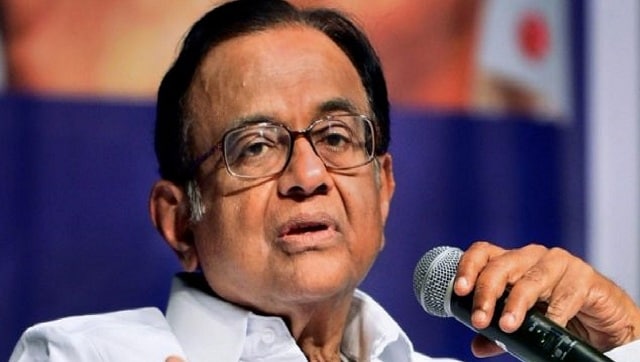 Politics
Addressing a press conference, Chidambaram said a slower rate of growth has been the "hallmark" of the present government in the last eight years, and the post-pandemic recovery has been "indifferent and halting
India
Inflation and slowdown in the global economy means stagflation is a key concern for the global equity markets, therefore, FIIs (Foreign Institutional Investors) are relentless selling
Politics
While granting interim relief from arrest to the Congress MP, Special Judge MK Nagpal issued notice to the law enforcement agency