CAD widens to 4.9% of GDP: Chidambaram must look beyond gold curbs
The general consensus is CAD will get better in the coming days, but that needs to be achieved by boosting manufacturing and garnering a larger slice of the export market.
The latest data on the current account deficit, which shows a spike in CAD to $21.8 billion - or 4.9 percent of GDP - was largely expected. Going forward, with the slew of steps which the government has put in place to curb unnecessary imports, the CAD is expected to decline to more manageable levels.
Reserve Bank of India (RBI) data points out that merchandise exports declined 1.5 percent in the first quarter, compared to a steeper decline of 4.8 percent in the same period the previous fiscal. On the other hand, thanks to a sharp surge in gold imports, merchandise imports increased 4.7 percent in Q1 FY14 against a decline of 3.9 percent in the same period the previous fiscal.
In fact, if one excludes the rise in gold imports, RBI data shows that CAD would actually work out over $7 billion less, and settle at a more manageable $14.5 billion, or 3.2 percent of GDP. This makes it clear that once the problem of gold imports is addressed, the CAD will assume a different picture.
While the detailed figures may provide some cheer for the government in that gold is clearly the villain of the piece in the latest CAD numbers, finance minister Palaniappan Chidambaram's promise of keeping the CAD within $70 billion for FY14 would require more than just curbs on gold and needless imports.
Firstpost, it may be recalled, has been arguing that sustainable change in the complexion and size of the CAD can come about only with broader reforms, which focus on pushing manufacturing, exports and in garnering a larger share of the export market with products which are high-value and in greater global demand. The latest CAD figures, if anything, provide just the right context for the government to push the broader agenda and bring about a qualitative change in keeping CAD under check.
A recent report put out by broking firm Motilal Oswal on various aspects of the economy quotes Ajay Sahai of the Federation of Indian Export Organisations (FIEO) who lists out some of the key things which need to be done to bring about a genuine boost to India's exports. Among the key elements Sahai lists are bridging the information gap and showcasing India's export potential to the world, foraying into branded segments and expanding the products profile.
For instance, India's share in world trade is pathetically low, given its size. About 60 percent of global trade is in just five categories - petroleum, food, automobiles, office equipment and electronics. Sahai points out that in these, India's share is as low as 0.4 percent, despite the fact that its share in global trade is 1.7 per cent. The target of 4 percent share of world trade, he points out, cannot be achieved only by eyeing just half of the market. India needs to expand its products portfolio.
This apart, once again what assumes critical importance from a medium- to long-term point of view is to create infrastructure and ease supply side bottlenecks. Exporters are of the view that unless infrastructure is created urgently, exports and export competitiveness would continue to be a casualty. This is also borne out by a strong correlation between manufacturing and exports. A push to ensure greater domestic manufacturing and implementation of projects is a must.
With the US economy once again showing signs of picking up, trade experts like Sahai feel there is a good chance that crude consumption will once again start picking up, pushing up oil prices. If crude ranges between $125-140, this would lead to an additional import bill of about $15 billion.
There's no room, therefore, for complacency. If the government merely banks on the steps taken to curb imports and gold to work wonders for the CAD by the time the fiscal ends, it will go horribly wrong. The time to put lasting measures in place is now. The global economy is turbulent enough to throw all calculations awry. Chidambaram has to convince all arms of the government of the urgent need for reform if his red line of an under-$70 billion CAD is to be respected. As of now, it's a very thin red line.
Find latest and upcoming tech gadgets online on Tech2 Gadgets. Get technology news, gadgets reviews & ratings. Popular gadgets including laptop, tablet and mobile specifications, features, prices, comparison.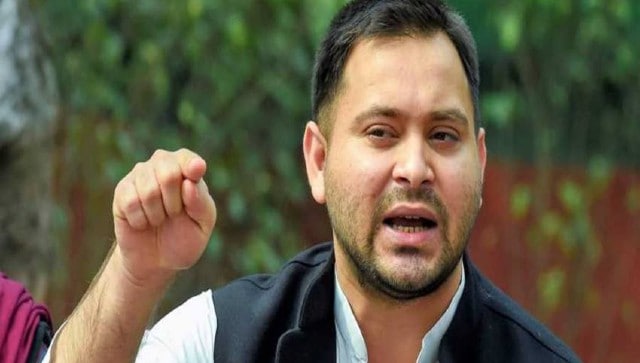 Politics
The RJD leader said that the Mahagathbandhan will point out "discrepancies" to the Election Commission, and would explore legal remedies if the polling body did not satisfactorily address its concerns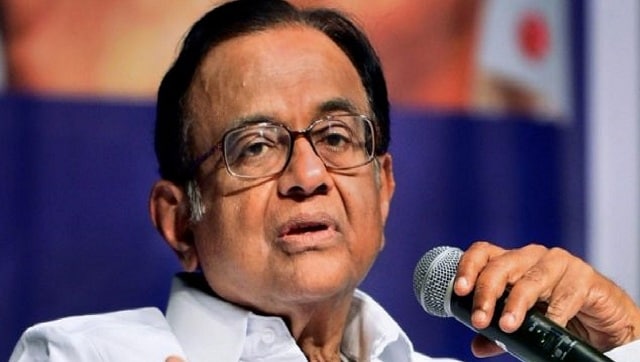 India
The Congress managed to win only 19 of the 70 seats it had contested, down from its previous tally of 27 seats out of the 41 seats it had fought in the 2015 Assembly elections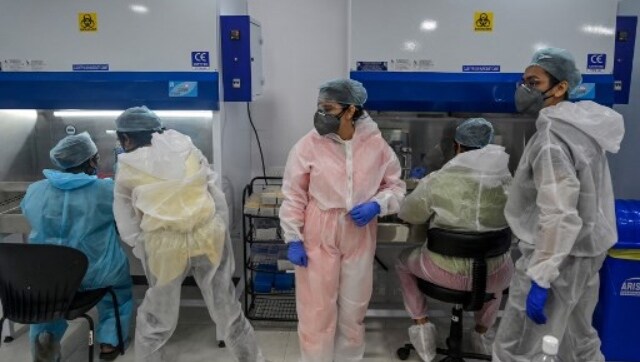 India
While experts say that rapid antigen tests can help countries with out-of-control outbreaks, India's practice of conflating the data from rapid tests and RT-PCR tests risks painting an incomplete picture of its infection rates