By capping unlimited free ATM usage, RBI is pushing customers back to bank branches
What the RBI has now done, in that sense, is taking a step back from its own stated policy stance and even taking a step backwards. It should correct the mistake
The Reserve Bank of India (RBI) has set the stage ready to make ATM transactions expensive across the country.
Banks can, from now on, charge customers if they use ATMs more than thrice a month in metros. (Customers can make two more free transactions from non-metros.)
In a way, the apex bank is breaking the back of its own carefully planned strategy of encouraging customers use alternative banking channels from branch-focused banking and, then gradually, move to the system of paperless banking.
To prod customers to use alternative banking channels such as mobile banking and internet banking, the first task of the regulator was to take customers out of bank branches and get them familiarised with ATM transactions to gain confidence that banking can be safely done outside branches.
Discouraging customers from using ATMs will push customers back to bank branches yet again and can be a regressive step. Branch banking is more expensive both for the bank and the customer than using an ATM.
Remember, back in 2011, the RBI had issued the guidelines on implementation of Electronic Benefit Transfer (EBT) and its convergence with Financial Inclusion Plan (FIP)", to give a fillip to financial inclusion.
In the RBI's own words, that was "part of efforts and lead to a scalable and sustainable financial inclusion model."
Using ATMs to withdraw cash is not paperless banking but certainly a step towards encouraging customers gradually to move to the regime of electronic payments over a period of time.
But, as discussed earlier, the primary task for the banking system was to discourage customers from thronging to their branches for simple, basic transactions, and push them to lesser expensive automatic teller machines, and at a later stage to, even cheaper online or mobile banking.
The fact is that even today, most Indians, even in metros, are not ready yet to move to completely online and mobile banking at this stage and are not prepared for fully electronic payments systems.
The reason is simple: A large numbers of traders are still dealing in cash, even in cities. Cash dispensation is necessary. But they are accepting new models in a gradual manner.
The system has been getting familiar to life outside bank branches and usage of debit cards.
Maximum usage of debit cards happen at ATMs and once people develop comfort in handling with debit cards, they will use it at Point of Sale Terminuses for transactions.
As of now, ATMs are the most used channel of alternative banking transactions. Until June, the Indian banking system has a total of 166,894 ATMs and 116,450 branches. Over years, ATMs have emerged as the preferred banking outlet for common man.
In other words, by suddenly making ATM transactions expensive, the RBI has broken the process of gradual transition to paperless banking and is sending people back to the congested bank branches to withdraw money.
The government has also been pushing state-owned banks and financial institutions to make payments only through electronic transfers and not through cheques from 1 September 2011.
What the RBI has now done, in that sense, is taking a step back from its own stated policy stance and even taking a step backwards. It should correct the mistake.
Subscribe to Moneycontrol Pro at ₹499 for the first year. Use code PRO499. Limited period offer. *T&C apply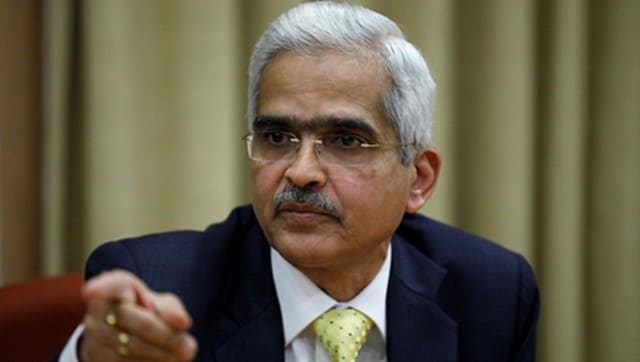 Business
The RBI governor said: 'We have certain major concerns about cryptocurrencies. We have communicated them to the government. It is under consideration in the government and I do expect and I think sooner or later the government will take a call and if required Parliament also will consider and decide'
India
Disha's arrest itself raises a host of questions – both with regard to the manner in which the Delhi Police picked her up from her home in Bengaluru and the charges levelled against her.
Business
This step is expected to further enhance customer convenience, spur competition and raise efficiency in customer services, a ministry statement said