Budget will prove we mean business: Chidambaram
Chidambaram hits the road selling the India growth story, but investors want to know if the government has the political will to do what it takes..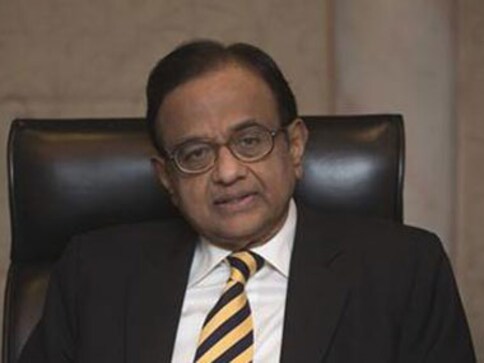 Hong Kong: "Watch the upcoming budget closely: it will prove that we mean business."
With those upbeat words - and a pledge to restore the Indian economy to a higher growth orbit next year - Finance Minister P Chidambaram, accompanied by a high-power Finance Ministry delegation, wooed investors in Hong Kong on Tuesday.
At a closed-door session with investors - representing sovereign funds, wealth funds and asset management companies - Chidambaram hard-sold the India story, and sought to allay investors' concerns that the UPA government lacked the political will to do what it takes.
Some of the investors who attended the investment roadshow that Chidambaram and his All-Star team got on the road ahead of Budget 2013 told Firstpost on condition of anonymity that the Minister was repeatedly asked about the government's ability to "stay the course" on unpopular but necessary reforms.
Investors also quizzed Chidambaram on the prospects of a sovereign rating downgrade if the government overshot its deficit targets. He, in turn, assured them that he would stick to his targets - no matter what.
"Under no circumstance will I agree to a breach of the fiscal deficit target of 5.3 percent of GDP," Chidamabaram told mediapersons later.
The steps that the government had taken in recent weeks - such as the diesel price deregulation - had "assured everybody that there will not be a rating downgrade," he added. "They were concerned about our ability to stay the course after we announced the decisions. They are happy that we stayed the course after announcing FDI in multi-brand retail."
Investors' concerns that fuel price rationalisation - which was an important componenent of fiscal consolidation - would not be implemented had been sufficiently allayed, Chidambaram said. "Even the small steps we have taken have reassured them... Each of the measures has boosted their confidence in the Indian economy," he added.
Investors also pressed Chidambaram for clarity on the GAAR provisions, even though their implementation has been put off until 2016.The Minister said he had been able to "bury the ghost" of GAAR. "I explained to investors all the measures we have undertaken on GAAR, and pointed out that the stock market had received the proposals well. There is universal acknowledgement that we have handled the GAAR situation fairly effectively," he claimed.
The Indian economy, Chidambaram said, is "undeniably growing faster"; only China and Indonesia were growing at a faster pace. Yet, he noted, this wasn't sufficient, and there was a compelling need to accelerate growth."
The first step towards getting the growth engine revving was fiscal consolidation and showcasing a commitment to fiscal prudence. "We will achieve the targeted fiscal deficit of 5.3 percent of GDP this year, and for the next year, I will budget for a fiscal deficit of no more than 4.8 per cent next year."
GDP growth in 2013 would be between 6 and 7 percent, particularly since there had been a revival of investor confidence. "If investment gathers pace, we should get back to our growth rate of 8 per cent," Chidambaram said. "India's potential growth rate is above 8 per cent above. We have done it before. We will do it again."
Flashes of the petulance that Chidambaram has exhibited in recent times with the RBI, which has not heeded hints to lower interest rates, were again visible at the media briefing. Asked about the prospects for lower interest rates given that the RBI's focus on fighting inflation, Chidambaram said: "I don't manage the RBI. I merely convey the views of the government. It is for the RBI to take a call. Our stated position is that the RBI must balance between the need to stimulate growth and contain inflation."
Find latest and upcoming tech gadgets online on Tech2 Gadgets. Get technology news, gadgets reviews & ratings. Popular gadgets including laptop, tablet and mobile specifications, features, prices, comparison.