Bitcoin transactions not safe, say researchers
Researchers have shown that money transactions via Bitcoin do not protect user's IP address and it can be linked to the user's transactions in real-time.
London: Researchers have shown that money transactions via Bitcoin network do not protect user's IP address and it can be linked to the user's transactions in real-time.
The team demonstrated that only a few computers and about 1,500 euros (Rs.1,15000) are required to reveal the IP address behind each transaction.
Bitcoin is the "new money" - minted and exchanged on internet.
Faster and cheaper than a bank, the service is attracting attention from all over the world.
"It is hard to predict the future, but some people think that Bitcoin could do to finance what the internet did to communications," said professor Alex Biryukov, who leads digital currency research at the University of Luxembourg.
The Bitcoin system is not managed by a central authority as it relies on a peer-to-peer network on the internet.
Anyone can join the network as a user or provide computing capacity to process the transactions.
In the network, the user's identity is hidden behind a cryptographic pseudonym, which can be changed as often as is wanted.
Transactions are signed with this pseudonym and broadcast to the public network to verify their authenticity and attribute the Bitcoins to the new owner.
New findings showed that Bitcoin entry nodes, to which the user's computer connects in order to make a transaction, form a unique identifier for the duration of user's session.
This unique pattern can be linked to a user's IP address.
Transactions made during one session, even those made via unrelated pseudonyms, can be linked together.
With this method, hackers can reveal up to 60 percent of the IP addresses behind the transactions made over the Bitcoin network.
"This analysis combined with previous research on transaction flows shows that the level of anonymity in the Bitcoin network is quite low", Biryukov noted.
The paper was recently presented at the ACM Conference on Computer and Communications Security.
IANS
Find latest and upcoming tech gadgets online on Tech2 Gadgets. Get technology news, gadgets reviews & ratings. Popular gadgets including laptop, tablet and mobile specifications, features, prices, comparison.
World
Playing up his local, middle-class roots, Biden focussed on Trump's stewardship of the coronavirus, casting the president as a callous leader who cannot empathise with the concerns of most Americans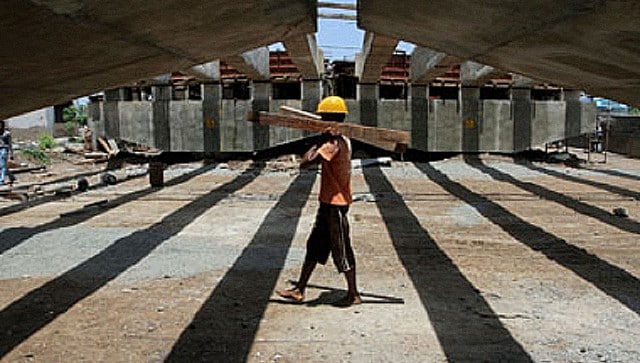 India
The construction industry in India is the second largest employer after agriculture and has an industry size of Rs 10.5 trillion. According to the Confederation of Real Estate Developers Association of India, prior to the lockdown, there were 20,000 ongoing construction projects in the country and work was being undertaken in as many as 18,000 sites.
World
Xi has previously pledged to increase government support for new technologies while doing more to fight pollution, protect natural resources and expand the country's national park networks.