Be ready for a new tax to fund universal healthcare
If the Srinath Reddy report on universal healthcare coverage is accepted, you can expect a new tax to fund it.
Given the state of government finances, nobody should be surprised if the next budget wields a bigger tax axe.
But here's one you may not have thought about: a special tax for healthcare. And higher sin taxes on alcohol and tobacco products, to boot.
An expert group on universal health coverage (UHC) led by K Srinath Reddy has proposed that the government should impose a mandatory tax - much like PF or Employees State Insurance - on all salaried and individual taxpayers to fund the UHC, says a report in BusinessLine.
So what would you get in return for this tax bite?
Free health care.
The group, which is working out a scheme for making healthcare available to all, says that funding universalisation with user fees will tend to exclude people who can't afford it, and hence free is the way to go. It says: "Global experience suggests that imposition of user fees in many low and middle income countries has increased inequalities in access to healthcare."
Will it all work?
What happens to the mediclaim insurance policies that employers sometimes provide free to employees, and which individuals often buy from insurance companies if they have to fend for themselves?
The chances are these schemes will shrink and provide only for the better off sections, since the Reddy group also says that the funds raised from the new levy should not be used by government to buy insurance cover for citizens.
Among other things, the Reddy panel also calls for caps on pharma trade margins, and a widening of price controls on essential and commonly used drugs. Plus there will be a national level regulator to oversee all public and private healthcare providers.
Here's what may be good or bad about the Reddy proposal, though full details are not yet available.
The good
Universal health care is vital just as universal education is. So the basic idea of making healtchcare accessible to all Indians is laudable.
The higher taxes proposed on smoking and drinking are also sensible - though this did not need the universal healthcare plan to suggest it.
The bad
A compulsory tax to finance free healthcare - especially one run in the public sector - has the potential to become another inefficient public funding mess. Government hospitals leave much to be desired, and clearly universal healthcare should be about raising service standards, not lowering it to public hospital levels in the name of inclusiveness.
The fate of corporate- and individual-funded- medicare schemes is up in the air. If companies see UHC as an excuse to withdraw benefits they currently give employees, it would be a bad thing.
If insurance companies close down the loss-making mediclaim schemes because all people will be covered by the tax-funded UHC, that too would be bad. UHC should not result in an absence of choice for citizens.
The ugly
The report does not make clear what would happen to the crores spent on creating excellent private healthcare facilities. The World Bank, too, feels that the Reddy report ignores this aspect. Public healthcare needs to integrate better with private medical excellence.
The worst past of the UHC project is the proposed increase in the ambit of drug price controls in order to keep costs low. The Indian pharma sector has boomed in recent years primarily because the rigours of price control were reduced. If these return in the name of inclusive healthcare, the industry will start shrivelling again.
Nobody should object to some controls since medical care should, by definition, not be too expensive for common ailments. But if special care is not taken to ensure remunerative prices for the industry, drugs will actually become costlier.
UHC, clearly, is a mixed bag - from what one now knows about it.
Find latest and upcoming tech gadgets online on Tech2 Gadgets. Get technology news, gadgets reviews & ratings. Popular gadgets including laptop, tablet and mobile specifications, features, prices, comparison.
Business
The finance ministry has stopped publishing important taxpayer data that would establish who benefits from tax breaks more - the rich or the less rich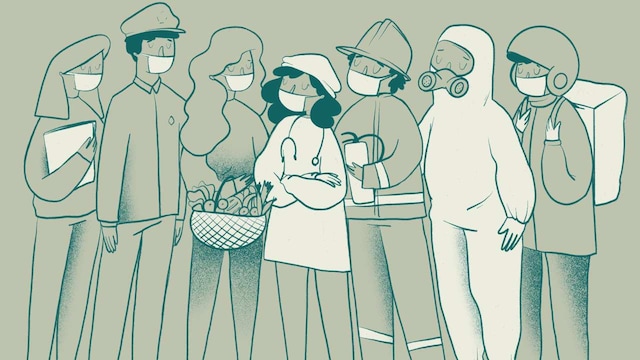 science
With the private health sector failing to provide equitable healthcare, we should consider regulations to ensure it acts in the people's interests and not in the quest for profits.
India
Dr. Srinath Reddy, Chairman of the High Level Expert Group, discusses the importance of having universal health care.