Air India should survive but not at cost of taxpayer: Aviation Minister
Speaking to CNBC-TV18's Shereen Bhan on a range of subjects from increasing connectivity across the country to FDI in the aviation sector to aviation turbine fuel pricing, Raju said the 'feel-good factor' was missing from the aviation sector.
The Indian aviation sector does not show a rosy picture - a candid confession from Civil Aviation Minister Ashok Gajapathi Raju. Speaking to CNBC-TV18's Shereen Bhan on a range of subjects from increasing connectivity across the country to FDI in the aviation sector to aviation turbine fuel pricing, Raju said the 'feel-good factor' was missing from the aviation sector.
On the topic of the ailing government-run carrier, Raju said he wants Air India to survive but not at the cost of taxpayers' money. "The losses and figures of Air India are mind-boggling," he said, but added that the carrier has shown signs of improvement in the last one year. He said there are many ideas floating around on how to deal with Air India.
Read the entire transcript below:

Q: Let me start by asking you about the 100-day agenda that you had promised. 51-days in office almost done, you talked about bringing forward a policy to incentivise players to actually setup airports in smaller cities, in tier-II and tier-III town. You have a very ambitious target of 200 of those airports. Where do things currently stand because we haven't really seen very much move forward?

A: You will develop your plans, your ideas. There is nothing sacrosanct about 100-days.
It is probably a reasonable timeframe to develop an agenda. So, we have developed an agenda and we will be going ahead with it.
Q: But you are sticking with the 200 airport numbers. The feedback from the industry is that it is not really going to be viable where are you going to see traffic, who is going to invest in these airports?
A: 200 airports, how did we arrive at the figure? There are more than 400 airstrips in the country as of now. Most of them are dysfunctional. There are hardly about 120 places where aircrafts can land and say about 65 where flights are going every day. So this is probably the picture that you are in. Now air connectivity is extremely important and air travel is not elitist like it used to be. So that is one thing. Then how do you make these airports functional, useful because air connectivity also contributes to the economy. So we have to look in those angles and work out plans.
Q: So when can we see the policy being announced. Industry is waiting to see what kind of incentives you can offer because even for airports in the major cities in the metros airport developers are struggling to keep up at this point in time. So the question is who is going to invest, is it only going to be Airports Authority of India (AAI), what about the six private airports in smaller cities that the previous government had talked about, where are we going to finally see that process head?
A: We are committed for connectivity. This tier II, tier III areas have to be connected. Particularly areas which do not have other forms of connectivity, like the northeast cities. Certain places the train goes up to a particular level; that is it. They are also part of India and they need connectivity and that connectivity has to be given.
Q: AirAsia has said that they would like to enter the northeast market, they believe that is virgin territory that has been unexplored up until now. Have you had any conversation with AirAsia about them flying to the northeast?
A: They haven't bothered to contact me in that sense but it is still okay, they don't have to contact me at all.
Q: But to make that route more attractive is there going to be something that you would do?
A: What routes they have in mind, they have to presented to the authority and the authority has to decide where and how.
Q: I want to ask you about other policy decisions that are pending at this point in time and of course the big one is the 5/20, whether you are going to relax the 5/20 norm and allow carriers without the 5 year experience to actually fly internationally. This was something that the previous government said that it was almost a done deal, it was waiting to be signed off on. There seems to have been a pullback of some sorts as far as this decision is concerned, is that assumption or is that perception correct? Is there a decision not to go in for that relaxation of the 5/20 rule?
A: Show me another country that has a similar regulation.
Q: So, you are saying you want to do away with it?
A: Any regulation has to have a reasoning. What is the reasoning?
Q: So, you are saying there should be no reason for this rule to exist?
A: There should be a reason for regulation. Show me another country in the world that has a similar regulation.
Q: You are saying that airlines that don't comply with the 5 year and 20 aircraft norm should not be allowed to fly international?
A: You have a regulation called 5/20 fairly popular or being discussed. It has been discussed in a lot of forums, some people want it, some people don't want it.
Q: Do you want it or do you not want it?
A: I want to know why the regulation is there.
Q: So you don't want it that's a roundabout way of saying that you are not in favour of 5/20 rule?
A: Any regulation to my mind has to have reasoning, if you don't have a reasoning what's the need for that regulation.
Q: That is very clearly that you are stating that your government believes that the 5/20 rule ......
A: It is not the government.
Q: You believe.
A: I myself am trying to get a clarity of thought on this and as of now this minute nobody inclusive of you has been able to explain to me as to why that regulation exists.
Q: Not my job to explain anything?
A: I am not asking you for an explanation.
Q: Are you going to take this matter to cabinet anytime soon?
A: That depends on my thinking and my decision. As of now this minute nobody has been able to explain it to me.
Q: Which pretty much means that you are going to take the matter to cabinet?
A: Whatever I decide, I decide.
Q: You are the nodal minister it is going to be your call which will then be taken up by the cabinet, but speaking of policy matter I want to also ask you about confusion which has arisen because certain comments that Mr Subramanian Swamy who is the member of the Bharatiya Janta Party now has made with regards to FDI policy. Can you clarify for us if there is any proposal at any point in time or any thinking within the ministry at this point in time to review the FDI policy that currently exists?
A: Right now it is 49 percent. 49 percent exists this is a decision that has been taken. Now we have to decide whether we want to increase it or do not want increase it.
Q: So there is no review of the 49 and there is no review of the fact that the FDI can come into a green field airline which is Mr Swamy's contention that it was supposed to be FDI into an existing carrier and not into a green field airline, your are saying that there is no review of that decision or that policy?
A: As of now there is no review of anything. We are trying to formulate our mind on a lot of things. Those are exercises that are going on.
Q: You are looking for reasoning as far as 5/20 is concerned have you been convinced by anybody that FDI into green field carriers should not be the stated policy of the government?
A: People have ideas; some for, some against. Both those points of view are taken into account and you have to formulate your mind. This is what the exercise is all about.
Q: So what is your decision?
A: My decision - as soon as it is taken will be made known to people through your media, because the media is very powerful and we need you to reach out to the people. So we will be making use of you.
Q: But at this point in time you do not believe that there is any need for any review of the FDI policy as it currently exists?
A: I will not rule out anything nor will I say that this has to be done.
Q: But investments have already been made into two green field carriers both involving the Tata's. So if there is any review then in that sense it puts into question the investments into those carriers, one is even operational?
A: We are not going into anything. As of now there is a stated policy. This has been about 58 days. This 5/20 has been there, still it is on book today. In India it is still a regulation. So when you come to decision there is a process through which the government decides. We will run the process. There has to be a reasoning behind why we have taken a decision. It cannot just not have any reason and the reason and the decision making process has to be a lot more transparent. So right now a lot of things are in the discussion stage. Now when we want decisions - when things are in the discussion stage it will hardly happen that way.
Q: Do you agree with Subramanian Swamy's contention?
A: I don't agree with him, I don't disagree with him, I am listening to him just as much as I listen to you all of you. I have my right to listen to anybody. So, I exercise that right.
Q: Let me now ask you about the financial audit that is currently underway of the aviation industry. Things are not looking good for this sector and things haven't looked good for this sector for a long time. Domestic carriers are expected to post losses to the tune of about Rs 7800 to over Rs 8400 crore. There is need for huge amount of capex. Have you been able to ascertain just how precariously poised this industry is through the financial audit that's being done by your ministry and by the DGCA?
A: Aviation, Civil Aviation does not project a rosy picture. It is an essential sector as far as infrastructure is concerned. It has an impact on a lot of sectors and the economy. So, it cannot be treated lightly. Now how you will formulate your mind, how you will go about addressing yourself with all these problems that is important.
Q: One of the crucial issues is this business of the ATF pricing and I know that a lot of people have made representations to you saying that the government ought to review the way that ATF is priced and whether you should negotiate on behalf of industry with state governments to try and address this problem and find a solution. Can we expect any relief as far as state levies on ATF are concerned, is this a matter that's been taken up by your government internally and then on is it your responsibility to take it up with state governments?
A: ATF has an impact. It is one of the major cost of any airline. State taxes are fairly high. If state taxes are at reasonable levels it will help the industry. One of the actionable points on the state side is probably getting a reduction in the taxes of ATF. Certain state governments have already made announcements, Goa has made it, now Telangana has made, I thin Andhra Pradesh has made. I think Chhattisgarh has also come down.
There is also another request on the other side. Why doesn't Government of India declare it as a declared good which is a long standing demand but that interferes with the states. Let state governments do it. They also have a role in promoting aviation. It helps the state, it helps the industry of the state, it helps the tourism of the state and connectivity also it helps.
Q: Let competitive federalism decide what the price of ATF and the taxes on ATF will be?
A: That should be the right approach. We should probably at the best say that this is the activity that is there, probably in our potential we can reach this level, so we have a role you have a role. So let us all come forward work together and build India.
Subscribe to Moneycontrol Pro at ₹499 for the first year. Use code PRO499. Limited period offer. *T&C apply
India
The restriction will not apply to cargo flights and flights specifically approved by the aviation regulator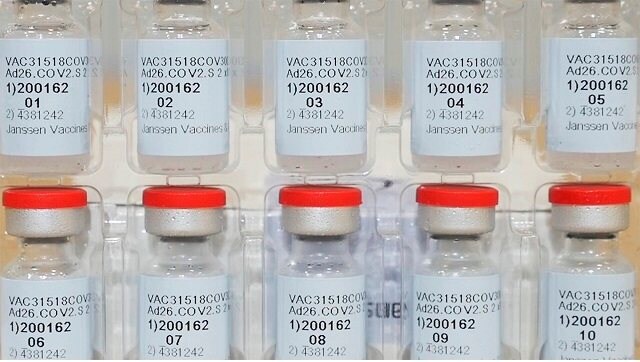 World
The vaccine was 66.1% effective in preventing moderate to severe disease and appeared safe, the US Food and Drug Administration said on Wednesday
India
The aircraft had been grounded even as the authorities were making alternative arrangements for flying the 45 passengers to Tiruchirappalli later tonight, airport sources said