After 2-month impasse, India's gold imports to resume
India's gold imports will resume immediately after a two-month gap as the government and banks sorted out how new rules on overseas purchases should work at a high-level meeting on Friday, a trade ministry source told reporters.
Monthly shipments by the world's top importer are however unlikely to be even a quarter of May's record volumes and annual imports will be sharply down, helping India cut a bulging current account deficit and support the weak rupee.
India's gold shipments came to a virtual halt after the Reserve Bank of India (RBI) told importers on July 22 that a fifth of their purchases would have to be turned around for export and that 80 percent would be available for domestic use.
"The confusion was mainly about the 80:20 norm. Many people misread this. This means at least 20 percent of imported gold must be exported," the trade ministry source said, easing confusion over the rule that was interpreted as limiting the amount available for exports to just a fifth of total shipments.
"The issue stands resolved now and as a result imports will start immediately," said the source, who did not want to be named.
Banks and other importers had halted purchases as there was no clarity despite attempts by the RBI and customs authorities to ease confusion. The resulting impasse crimped supply and pushed up domestic prices.
About a tonne of gold that was stuck at airports pending customs approval will be released immediately, said Pankaj Kumar Parekh, vice-chairman of the Gems and Jewellery Export Promotion Council (GJEPC), who was in the meeting.
India's gold imports hit a record 162 tonnes in May, as Indians along with other consumers took advantage of a global price slide, and totalled about 380 tonnes from April to July.
The government, in urgent moves to curb a current account deficit which hit a record in 2012/13, has hiked import duty three times since January 1 to a record 10 percent, working alongside the RBI to stem gold buying. Gold is the most expensive non-essential item in India's import bill.
In August, the only gold imports were for special economic zones (SEZs), which export jewellery and fall outside the central bank rules. August imports were $0.65 billion in value and a volume figure is not yet available.
India's total gold imports could now be below 750 tonnes in the year to March 2014, Arvind Mayaram, economic affairs secretary at the finance ministry said on Wednesday, about 11 percent lower than a year ago.
Reuters
Find latest and upcoming tech gadgets online on Tech2 Gadgets. Get technology news, gadgets reviews & ratings. Popular gadgets including laptop, tablet and mobile specifications, features, prices, comparison.
India
Overall, the RBI has shown a welcome range in its focus last year, from financial inclusion, promoting innovation to easing payments in the pandemic.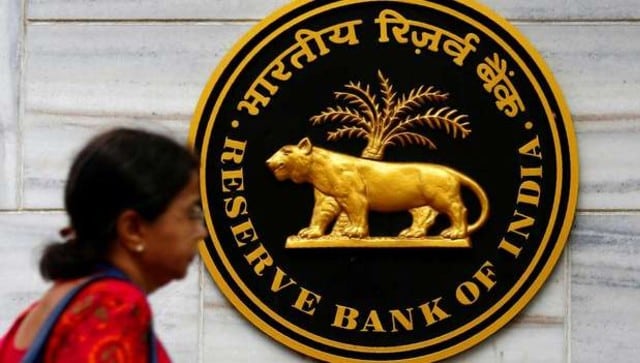 Business
In an article about the state of India's economy, the RBI said that e-commerce and digital technologies are likely to be bright spots in India's recovery, but pre-pandemic levels of output and employment are still a long way off
News & Analysis
Google says removing the apps reduces the risk of being exposed to deceptive financial products and services.