10 reasons why Chidu's petulance is uncalled for
The finance minister has no business behaving like a petulant schoolboy for being denied his rate cut. For now, he doesn't deserve one
Granted, there can be two views on whether the Reserve Bank Governor should have cut repo rates or not. Finance Minister P Chidambaram is free to hold his view, and so is D Subbarao.
What is entirely regrettable is the finance minister's petulant statement that growth is as big a challenge as inflation, and "if the government has to walk alone to face the challenge of growth, then we will walk alone."
He should indeed walk alone. For much of the last three years, the RBI has been walking alone on inflation, with little help from government. Putting zip back into the economy is the finance minister's job.
From the time he returned to North Block, Chidambaram has been trying to browbeat the RBI into cutting rates - something he should have avoided doing if he believes in the independence of the monetary authority.
But it is one thing to maintain the political pressure to cut rates, quite another to act injured and holier-than-thou on growth. Just in case Chidambaram thinks he has been beavering away to get the economy out of the ditch, it is worth noting that he has done only three minor things to cut his fiscal deficit - raise diesel prices, limit the number of subsidised LPG cylinders, and raise fertiliser prices by a measly Rs 50 a tonne. These are good first steps, but not complete solutions.
The rest of the so-called reforms amount to little more than proposals to sell the household silver (disinvestment), encouraging hot money flows into the economy (easing investment in debt, postponing GAAR, etc), and things like that. They are short-term palliatives.
Here are 10 reasons why Chidambaram has no right to sulk or act petulant.
First, the mere announcement of a fiscal roadmap is not the same as implementing it. In fact, the unveiling of the roadmap just a day ahead of the monetary policy can be seen as an attempt to pressure the RBI - something that Subbarao was well within his rights to ignore.
Second, it is the job of the government to get growth moving; the primary job of the monetary authority is to maintain the currency's value by reining in inflation. It helps if the two - the fiscal and monetary sides - work in tandem, but nobody should be in any doubt that their basic objectives can be at variance.
Third, it is fallacious to believe that growth has been affected only by high rates. The deceleration began well before the RBI started toughening its monetary stance in May last year. The loss of business confidence has more to do with the government's scams and policy paralysis of the last two years than anything else. Chidambaram may have tried to correct that in the last two months, but it is best to wait and see what happens over the next few months before we can be sure of major correctives on the fiscal side.
Fourth, if investment is a function of savings as well as business climate, it is difficult to see how at a time when consumer inflation is at 10 percent it is possible to improve the climate for savings with lower rates. Savers have to be rewarded first with positive real rates before investment picks up. Unless Chidambaram plans to borrow all the savings from abroad - which brings it own risks.
Fifth, while it is clear that the fiscal deficit cannot be cut overnight, one can ask if Chidambaram is going to do it the right way. While announcing his fiscal roadmap, he talked of maintaining spending on the aam aadmi schemes, while cutting plan and non-plan expenditure. The former will boost demand, while the latter will reduce investment. In short, Chidambaram may end up doing his bit to reduce growth by cutting the wrong kinds of government expenditure - investment.
Sixth, thanks to crony capitalism, Indian banks are now stuck with rising bad loans, which have to be provided for. This calls for greater provisioning - which means government will have to invest more capital in public sector banks. In this scenario, cutting cash reserve ratio (CRR) makes more sense than cutting repo rates. In State Bank of India's case, the CRR cut will save it Rs 225 crore, while the increase in provisioning for restructured loans will cost it Rs 300 crore. Chidambaram should thank Subbarao for balancing public sector banks' incomes and provisioning costs, thus helping him avoid even more injections of capital into the State Bank and other public sector banks.
Seventh, the RBI has not said it won't cut rates. It will possibly do so in January 2013. Chidambaram should also remember that the RBI frontloaded its rate cuts in April when repo rates were cut by 50 basis points merely on the basis of assurances given in the budget. But those assurances have gone out of the window. So why is it wrong for the Governor to wait-and-watch before cutting rates?
Eighth, Chidambaram needs to understand that while he wants to protect his reputation as a reformer and a man who gets things done, the RBI Governor may not also want to go down in history as someone who fiddled when inflation ripped through the economy.
Ninth, the job of the RBI Governor is that of a risk manager, someone who has to squash moral hazards as much as real ones. Making money cheap when the government is borrowing like crazy is like rewarding bad behaviour. So while high rates may not have brought inflation down as much as one hoped, lowering them would send the wrong signals to investors and savers - driving the former away, and the latter to investing in unproductive assets like gold.
Tenth, as we noted before, growth is Chidambaram's job. He got the advantage of it during UPA-1, when the economy grew without any help from the government. But Chidambaram's high spending - he was the first one to abandon the previous fiscal roadmap - set the stage for the subsequent destruction of the fiscal balance. So it is right that he should now pick up the pieces and restore confidence in the India Story the hard way. He cannot blame it all on his predecessor or D Subbarao.
Find latest and upcoming tech gadgets online on Tech2 Gadgets. Get technology news, gadgets reviews & ratings. Popular gadgets including laptop, tablet and mobile specifications, features, prices, comparison.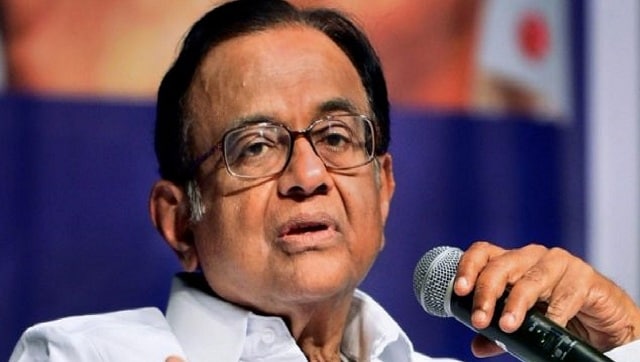 India
The former finance minister's remark comes a day after telecom company Bharti Airtel posted a net loss of Rs 15,933 cr in the first quarter of FY 2020-21
India
The Jammu and Kashmir administration Wednesday told the Supreme Court court that "the senior Congress leader Saifuddin Soz is neither detained nor put under house arrest after abrogation of Article 370"
India
Karti Chidambaram, the son of senior Congress leader P Chidambaram, represents Tamil Nadu's Sivaganga in the Lok Sabha