Economy grows 8.2% in April-June: Q1 GDP data slightly better than expectations, say experts
The Q1 GDP data was slightly better than our expectations helped by stronger growth in agriculture and manufacturing.
Mumbai/Bengaluru: India's annual economic growth surged to a more than two-year high of 8.2 percent in the three months ended June, powered by a strong performance of manufacturing and consumer spending.
The latest period's annual pace beat a Reuters poll forecast of 7.6 percent, and was the highest since India logged 9.3 percent growth in the January-March quarter of 2016.
In the same quarter last year, growth languished at 5.6 percent - far too slow to generate jobs for the mass of young people joining the labour market each year.
Here is what experts had to say on the growth figures:
A Prasanna, Chief Economist, ICICI Securities Primary Dealership, Mumbai
"The Q1 GDP data was slightly better than our expectations helped by stronger growth in agriculture and manufacturing. The data highlights the recovery in the economy since Q4 FY18, when non-farm sectors shrugged off the twin shocks of demonetisation and GST rollout.
"We see the momentum to continue in the current quarter, but year-on-year growth to slow in H2 (October-March) as base effects fade. Headwinds such as high oil prices, rising interest rates and speed bumps in global growth should play a role in slowing down the momentum. Broadly, we expect H2 gross value added (GVA) growth to slow down to 7 percent, and full-year GVA growth to print 7.4 percent and GDP to be at 7.5 percent.
"On the face of it, this data should be positive for the rupee as it signals an economy in the middle of a recovery. However, the build-up of external imbalances and tighter external funding conditions imply that the economy is growing at an unsustainable pace, and thus, the anticipated slowdown in H2 will be welcome."
Shubhada Rao, Chief Economist, Yes Bank, Mumbai
"The GDP data was close to our expectations. We expect some tempering of growth going ahead due to base effect as well as from global headwinds including crude oil prices.
"However, we are still not prompted to lower our GDP forecast for FY 2018/19, which we expect at 7.3 percent. Rupee will be on a hot monitoring list for us. We expect the rupee to fall to 72 if we consider the real effective exchange rate, but following that we expect some stability in the rupee in early part of September.
"Given that we don't see a runway concern on inflation even after accounting for the rupee depreciation, we don't expect the Reserve Bank of India to raise rates now. We expect the last two rate hikes to play out on growth and inflation in the next two quarters and inflation to have only a moderate upside."
B Prasanna, Group Executive and Head - Global Markets Group, ICICI Bank
"India has clocked a multi-month high GDP growth of 8.2% YoY in April-June 2018 accelerating sharply sequentially, surpassing market expectations. Strong acceleration in value addition was led by the farm sector and double-digit growth in the manufacturing sector. The performance of industry and agriculture have encouragingly improved. It probably indicates some employment generation in labour-intensive sectors.
The strong construction growth is also likely to aid recovery. Private consumption has shown welcome traction in the last quarter, although sustainability will have to be monitored. The continued improvement in investment is probably reflecting better business and policy climate and a sustained pickup in this component will ensure that overall growth will find a firm footing. However, we are disappointed with the muted growth seen in services components.
The underperformance of the services components is largely due to lackluster performance of the trade segment, which is probably still adjusting to the GST transition and concomitant formalization. After this number, we believe our GDP growth expectation of ~7.5% will see an upside bias for the year."
Shashank Mendiratta, India Economist, ANZ Bank, Bangalore
"The numbers are pretty solid and mostly driven by public investment and higher consumption, especially, in the rural-end with this being a pre-election year.
"This is probably the best GDP trend we have seen in the first half helped by a favourable base. Going ahead, I expect the growth rate to be moderate as private investment is unlikely to grow at a faster rate due to stressed assets. Private consumption grew at its fastest rate since demonetisation.
"The rupee weakening would mean more to inflation numbers than growth. We expect the Reserve Bank of India to hike rates in the March-quarter next year with no changes this year."
-- With inputs from Reuters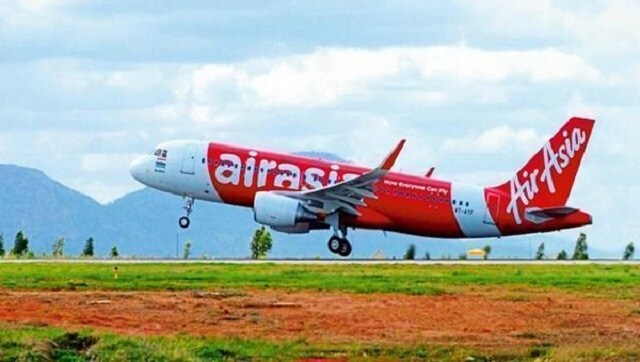 Business
The 5 million free seats sale offer is currently being offered on a variety of well-liked domestic and international routes throughout ASEAN
Business
Indian Staffing Federation (ISF) is the apex industry body and governs over 100 contract staffing companies in the country
India
This is the first time that southern rice black-streaked dwarf virus (SRBSDV), which is also known as the dwarf disease, has been detected in Punjab. It was first reported in 2001 from Southern China