Economic Survey: Jaitley should ignore Subramanian's advice, go for a radical and reformist Budget
The Economic Survey has a very positive outlook on the economy and observes that there is a large increase in the indirect tax collections and has projected growth for next year at 7-7.5%.
As usual, the Economic Survey has made all the right noises ahead of the Budget. It has given thumbs-up to the work government has done on its big economic moves such as GST (goods and services tax) and demonetisation, has acknowledged the early revival signs in the economy, put focus primarily on job creation and has made a case to kickstart critical economic engines, mainly reviving the private investment momentum. In fact, the Economic Survey has a very positive outlook on the economy. It observes that there is a large increase in the indirect tax collections and has projected growth for next year at 7-7.5 percent. Even for this year, the growth estimate at 6.75 percent is higher than what the CSO (Central Statistics Office) itself believes (6.5 percent).
One interesting statement CEA Arvind Subramanian has made in the context of the survey is that the Narendra Modi-government doesn't need to go for new announcements and schemes. Instead it should focus on continuing with the work it has begun already. "My own view is that the government. doesn't have to do anything new or radical. They should finish what they started out. They should stabilise the GST. Finish privatising Air India. Head off macro-economic pressures and possibility of a sudden stall from rising oil prices and sharp correction is stock prices," Chief Economic Advisor Arvind Subramanian said commenting on the survey (read a Hindu report here ). This statement is important given the penchant of the Narendra Modi government to announce headline making schemes in every Budget. The chances for that are, of course, higher in an election year and considering that this is the last full Budget for this government. It is fair advice but not enough to take the economy to next level of reforms which are critical.
Union Finance Minister Arun Jaitley would do well to ignore this particular recommendation and go for a bold, reformist Budget. By telling the government that it doesn't need to go for anything radically different, CEA Subramanian has instantly tempered expectations from Jaitley on Budget day. This is also a bit surprising given that this Budget is where Jaitely could actually think of doing something different for two reasons.
One, with GST in place, the Budget saves lot of time for him to explain changes in the indirect taxes and use that time for something else. Second, the government just announced a major economic stimulus amounting to Rs 9 lakh crore targeting infrastructure and banking sector push. Typically, such announcements too come in the Budget. This leeway for Jaitley in the Budget actually opens room for an innovative Budget. Jaitley's Budget would be remembered as reformist if he could use the document to lay a detailed roadmap for something radically different.
For instance, the Budget this time could do away with unwanted directed lending obligations every Budget imposes upon state-run banks, mainly ever-increasing targets on farm credit. It will be a politically-sensitive decision, but a needy one. At a time when contribution of agriculture to GDP has come down to 15 percent from about 50 percent at the time of Independence and the real problems plaguing the sector is inefficiency, irrigation, storage, marketing and sale of produce, the government is solely focused on directing banks to keep increasing lending exposure to the farmer, pushing him often to over-indebtedness. Jaitley shouldn't lose an opportunity to end the practice of directed lending to agriculture in the Budget. Instead, the government can transfer any money it would want to transfer to the farmer directly to his bank accounts, now that the Aadhaar-bank linkage infrastructure is present.
Another area where Jaitley can turn this into a reformist Budget is by charting a roadmap to sell off loss-making PSUs, another bold and politically-risky decision. Even in the banking sector, where consolidation has been a big talk point for several years now, nothing much has happened so far except the merger of the State Bank group, which is more technical in nature. Jaitley can use the Budget to announce a blueprint for monetisation of loss-making PSUs and merger of PSU banks.
This time, the Budget doesn't need to be populist despite the pressure on the government to do so in an election year. This government has done enough to bring the poor into the mainstream in terms of schemes and policies, and the Budget needn't be a tool for that. Jaitley has a golden opportunity to present a bold, reformist Budget, something that'll set the course for the economy for the next decade or so.
India
In the past, some widows have visited the prime minister's residence to tie him rakhis on Raksha Bandhan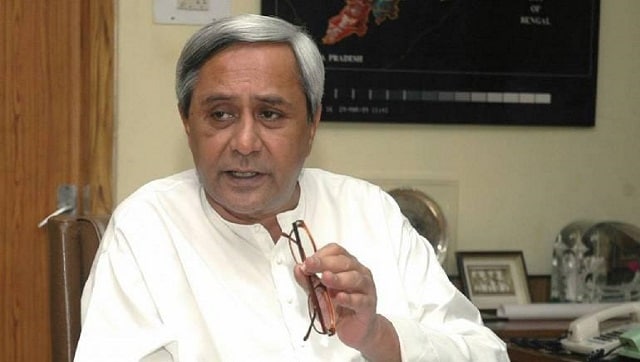 India
Odisha is visited by natural calamities every year destroying life and property and straining a state that already lacks in essential telecom, railways and banking infrastructure
India
National Handloom Day is observed on 7 August. It is a day to acknowledge the handloom weaving community for their huge contribution to the country.