Economic Survey has a cure for Narendra Modi govt's biggest headache - job creation
The Survey wants the government to focus on apparel and footwear sectors to boost job creation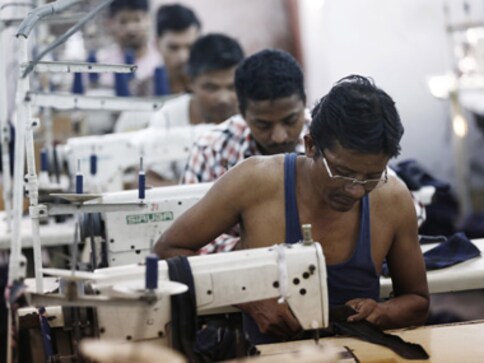 New Delhi: Job creation has been the biggest headache for the Narendra Modi government and the Economic Survey which was tabled in Parliament today says as much. Chief Economic Advisor Arvind Subramanian has spoken of job creation in the chapter "Clothes and Shoes: Can India Reclaim Low Skill Manufacturing?" and though he has limited the discussion to just these two sectors, it is worth taking note.
Remember, about a million Indians reach the employment age every month. That is a daunting statistic, specially since job growth slowed to a six-year low in 2015 under the NDA government. According to earlier data by the Labour Bureau, no new jobs were created but that there was actually a decline of 20,000 jobs across eight labour intensive sectors in the December quarter of 2015.
Remember, the September quarter of the same year had added 1.34 lakh new jobs across the same eight sectors and was still the slowest quarter in the previous six years (barring 2012 where quarter wise data was not available). So total new jobs created across the eight sectors between January-December 2015 stood at just 1.35 lakh. This is the slowest pace of new jobs being created since 2009.
In this scenario, the Survey says that India has an opportunity to promote apparel, leather and footwear sectors because of rising wage levels in China that has resulted in China stabilizing or losing market share in these products. India is well positioned to take advantage of China's deteriorating competitiveness because wage costs in most Indian states are significantly lower than in China. "Alas, this is not happening, or at least, not enough. The space vacated by China is fast being taken over by Bangladesh and Vietnam in case of apparels; Vietnam and Indonesia in case of leather and footwear....Indian apparel and leather firms are relocating to Bangladesh, Vietnam, Myanmar, and even Ethiopia. The window of opportunity is narrowing and India needs to act fast if it is to regain competitiveness and market share in these sectors."
The Survey notes that the apparel sector is the most labor-intensive, followed by footwear. It says apparels are 80-fold more labor-intensive than autos and 240-fold more jobs than steel. The comparable numbers for leather goods are 33 and 100, respectively. Note that these attributes apply to the apparel not the textile sector and to leather goods and footwear not necessarily to tanning.
This means, the Survey wants the government to focus on these two sectors to boost job creation - there is already a comprehensive package for the textile sector with a specific focus on job creation but the Survey goes beyond and seeks more policy interventions to boost jobs in these two labour intensive sectors. Is the Modi government listening? Remember, almost half the Indians who are at all employed today work in the manufacturing sector, according to the government's own numbers released recently.
Job creation is nowhere near robust even in 2016. Let us look at the numbers the Labour Bureau released as part of its latest quarterly survey.
This piece says about 77,000 jobs were created in between July and September 2016 compared to the immediately preceding quarter, with key sectors like manufacturing, construction and information technology showing a dip in job creation. The year-on-year comparison wont be valid here since the Labour Bureau has expanded the scope of this survey, adding sectors and calling the latest report the first in the new series.
This Labour Bureau survey showed that services sectors such as trade, transport, accommodation, education and health saw an overall increase in employment by 1.28 lakh. The education sector saw the highest increase of 51,000, followed by health, trade and transport. However, in July-September last year, the IT-BPO sector saw a dip of 16,000 jobs compared with the previous quarter.
In this context, it becomes all the more imperative that the government pays heed to its own CEA and his prescription for job creation. In the Economic Survey today, Subramanian has noted that creating jobs is India's central challenge.....India needs to generate jobs that are formal and productive, provide bang-for-buck in terms of jobs created relative to investment, have the potential for broader social transformation, and can generate exports and growth. The apparel and leather and footwear sectors meet many or all of these criteria and hence are eminently suitable candidates for targeting.
But challenges remain. India is handicapped by logistics and even the "low cost labour" myth is busted by the CEA when he says regulations on minimum overtime pay, onerous mandatory contributions that become de facto taxes for low-paid workers in small firms (that results in a 45 per cent lower disposable salary), lack of flexibility in part-time work and high minimum wages in some cases. In both apparel and footwear sectors, tax and tariff policies create distortions that impede India gaining export competitiveness.
The Survey has suggested some steps which could help India occupy the place China has vacated in these two sectors: more FTAs, GST-induced tax rationalisation and labour law reform which would add considerably to the job creation potential of the clothing and footwear sectors.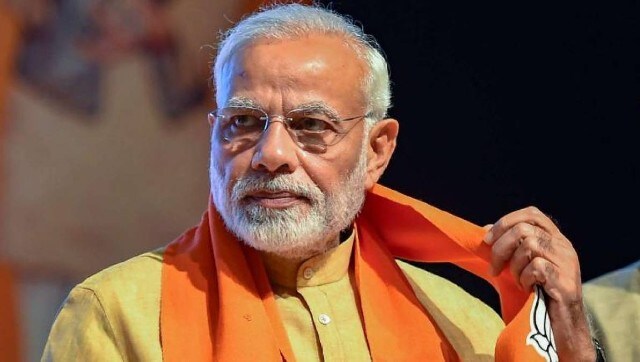 India
This latest act of unilateralism from the Centre, which doesn't seem to have been thought through properly, is vindictive and out of court. Pique cannot be a basis for governance
Politics
Prasada's induction will further wear away whatever's left of the Congress and the Gandhis in Uttar Pradesh, even if it does not yield dividends for the BJP
India
Lidwina Joseph, a student of Kendriya Vidyalaya at Thrissur, enclosed in her letter a drawing depicting discharge of duties by the apex court where a judge is seen hammering down the coronavirus