Economic Survey: Air India privatisation will be key to improve Indian airlines' intl market share
On easing current restrictions on Indian airlines to fly overseas, the Survey has advocated a further liberalisation of the 0/20 rule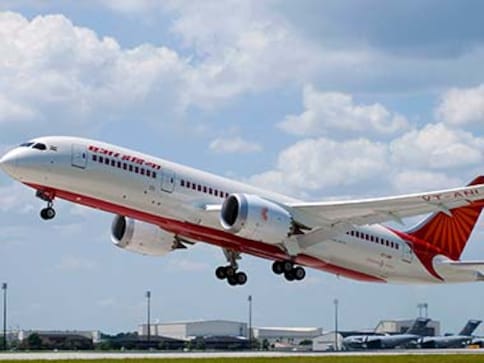 New Delhi: Why exactly is the Modi government going ahead with plans to privatise/disinvest Air India? Is it because of the airline's continued losses, demand for government funding under a previously approved turnaround plan and its dismal share of the domestic market? Or is Air India's dismal share of international traffic, to and from India, the real driver behind the privatisation move? Well, Finance Minister Arun Jaitley had listed out the first three reasons when he initially divulged that the government was willing to look at disinvestment in the national carrier.
Now, in the Economic Survey Volume II, tabled in Parliament on Friday, the Chief Economic Advisor says disinvestment in Air India will help boost Indian airlines' international market share. "Reforms such as privatisation/ disinvestment of Air India, creation of aviation hubs and reconsidering the 0/20 rule are some suggestions to improve Indian airlines' share in the international market."
The Survey further says there is a need for "committed action plan on privatisation/ disinvestment of the national carrier Air India to enhance its operational and management efficiency because it is a major carrier of international traffic to and from India, accounting for 11.4 percent of the total international travel. The recent announcement of the government towards privatisation of Air India is a well thought out decision."
The government seems to lack clarity on its motives for disinvesting its stake in Air India, never mind the overall benefits of such an exercise. By not being sure of what it is selling out for, the government runs the risk of getting private investors in for wrong reasons and this could well derail the process itself.
Though Jaitley has declared that the decision to privatise/disinvest Air India is on, there is still no clarity on key parameters like whether the government will exit completely or retain some stake; whether foreign airlines will be allowed to participate in the bidding process etc. Besides, how does getting private investors into Air India automatically improve its share of the international market? Remember, IndiGo, India's largest airline by passengers, has said that it wants to preferably only acquire the international business of Air India and Air India Express to augment its own plans of a low cost long haul operation.
Anyway, as per the latest figures available with safety regulator DGCA, 62 percent of total international traffic to and from India was carried by foreign airlines in Q1 2016-17, leaving just about 38 percent for domestic airlines. This means only about a third of the international traffic was carried by domestic airlines. And even here, Air India was not the first choice of passengers, Jet Airways beat it by a significant margin. Anyhow, Air India's standalone share among domestic airlines flying to overseas destinations was 28 percent but in the overall scheme of things, when we consider all airlines flying to and from India, Air India's share was a tad below 11 percent. When numbers for Air India Express (a subsidiary) were included, the market share was about 17 percent. So not even a fifth of the market. How will this improve by merely divesting/privatising the airline remains a mystery.
The argument that makes more sense than using Air India privatisation to increase desi airlines' international traffic share is the creation of domestic aviation hubs and further easing restrictions on Indian carriers' overseas flights. On the first, the Survey quotes figures from FY16 to show that the maximum international traffic to and from India was to the UAE – almost a third. "The top destinations of passenger traffic to and from India are the Gulf countries of UAE, Saudi Arabia, Qatar, Oman and the South East Asian countries of Singapore, Malaysia and Thailand.
UAE alone accounts for 33.6 percent of the total passenger flows. However, these countries are not the end destinations of all passengers. In fact, these countries are invariably being used as stop-overs/ hubs by their respective home airlines to carry passengers for onward destinations of USA, Canada, Europe etc. This is the 6th freedom of air which allows foreign airlines to fly from a foreign country to another while stopping in one's own country. The 6th freedom has to a large extent been responsible for reducing the share of direct long haul flights for Indian carriers from 25 percent in 2011-12 to 20.5 percent in 2015-16".
This is the nub of the problem. Instead of gifting away growing international traffic to and from India to foreign carriers, India should encourage development of domestic hubs so that our desi airlines can take passengers directly, instead of foreign carriers first taking passengers to their home countries and then offering them onward connections.
On easing current restrictions on Indian airlines to fly overseas, the Survey has advocated a further liberalisation of the 0/20 rule. This rule allows Indian carriers to fly overseas as long as they own a fleet of 20 aircraft. This is dilution of the earlier 5/20 rule where in addition to the fleet specification, the airline had to have a five-year domestic flying record too. "There is need to reconsider the 0/20 rule so as to allow private airlines to fly abroad. In return, private airlines can be mandated to fly to under-served airports in Tier 2 and Tier 3 cities in order to have greater regional connectivity (UDAN is a good initiative in this direction)."