Economic slowdown bottomed out, recovery rests on govt steps, says Dun & Bradstreet report
There has been improvement on some macroeconomic parameters following economic slowdown, post demonetisation and GST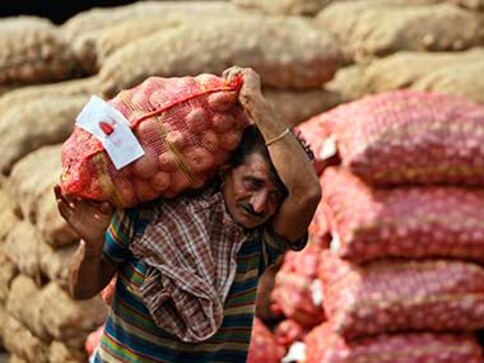 New Delhi: The slowdown in the economy has bottomed out, and going forward, the pace of recovery will depend on initiatives the government takes to boost growth momentum, especially private investment, says a report.
According to Dun & Bradstreet, there has been improvement on some parameters of the economy following the slowdown, post demonetisation and GST.
"There has been improvement on some parameters in the recent period, and we hope that the rebound in industrial production, especially in capital goods, is not just driven by festive-led demand and is on a sustainable basis," Dun & Bradstreet India Lead Economist Arun Singh said.
He added that recovery in exports, a moderate interest rate, lower inflation, controlled trade deficit, sizeable FDI inflows and the government's commitment to fiscal discipline
are likely to pave the way for the economy to recover from the current scenario on a strong note.
According to D&B's latest Economy Observer, the fundamental consumption story of India remains undented and the revival in the rural economy will provide further boost.
"We believe that the slowdown has bottomed out, however, the stage and pace of recovery would critically depend on the initiatives that the government takes from now onwards to boost the growth momentum, especially the private sector investment, without which we will not be able to aim at an ambitious growth rate," Singh said.
D&B expects the Index of Industrial Production (IIP) to grow by 3-3.2 per cent during October this year. On prices, the report said inflation is likely to remain elevated driven by rise in crude oil and industrial metal prices globally and the base effect is also likely to impart an upward bias. D&B expects CPI inflation to be in the range of 4.2-4.4 per cent and WPI inflation in 3.6-3.7 per cent in November this year.
Business
India Inc's business confidence for the October-December quarter is witnessing signs of "turnaround" on account of recent reforms push
Business
D&B India CFO Survey finds optimism on macro conditions for Q3 very low; hedging, recovery tools crucial as financial risk grows<br /><br />
Fwire
The composite business optimism index compiled by global research firm Dun & Bradstreet (D&B), declined to 156.2 for the first quarter of this year, a dip of 8.8 percent as compared to same period last year.