Ecommerce FDI: How the government's latest move will hurt consumers, small sellers
By allowing 100% FDI in the marketplace model, this government has addressed just one pain point in the retail industry.
New Delhi: Anti consumer. Yes, that is what government's latest move to define e-commerce, allow 100% FDI in the marketplace model and insert needless riders on the sector, amounts to. Why is the government, or specifically mandarins of Udyog Bhawan, bothered about the deep discounts etailers have been doling out till now? Etailers should know their business best and if they are able to suck in losses while continuing to offer deep discounts on products as varied as toothpaste and diamond jewellery, why should the government have a problem? Heck, why should the establishment make a distinction between models of etailing – marketplace or inventory-lead – either? Because the truth is, an inventory-lead model of etailing is probably a faster route to profitability compared with the marketplace model. Besides, inventory-lead also allows the Make-in-India concept to take root as retailers can then source private labels from SMEs. In short, the government has done etailers no favour by favouring the marketplace model and imposing restrictions on pricing, discounts, warranty etc when it has still kept other retail models out of the FDI ambit.
In a press note yesterday, the government announced the following:
a) 100% FDI under automatic route permitted in the "marketplace model of e-commerce
b) Marketplace e-commerce entity may enter into transactions with its registered sellers on B2B basis
c) Marketplace e-commerce entity may provide logistic, warehousing , order fulfilment, call centre, payment collection and other services
d) More than 25% of the total sales should not be done by one vendor or its group companies
e) The name, address and contact details of seller should be clearly mentioned
f) The seller shall be responsible for post sales, warranty and guarantee of goods sold by it
g) Marketplace e-commerce entity should not influence the pricing of goods sold on its platform.
It is the last stipulation which has caused the maximum consternation among etailers, whatever their public statements might have been last evening. Discounts are the lifeline of etailing in India, much like other countries. According to a story in Mint newspaper this morning, imaginative methods used by Flipkart, Snapdeal and Amazon India in funding discounts may have been outlawed via this press note. The story says Amazon funds discounts by sellers indirectly through a route it calls promotional funding. "This it how it works: Amazon recommends the amount of discounts to its sellers on products, but doesn't force them to adopt these suggested prices. Sellers, however, end up keeping these suggested prices because Amazon finances the discounts. At the end of a certain period, sellers send a debit note to Amazon. This note contains the amount of discount that the seller gave on apparel, electronics, toys and other products sold on the site. Amazon then pays the seller by cheque."
The press note issued yesterday virtually gives legitimacy to the circuitous etail format entrepreneurs had devised to bypass earlier FDI restrictions. The government had been going around in circles over drafting policy for the e-commerce sectors for years. In fact, retail trade has been a bane for successive governments, which have tried to introduce insane clauses by dividing the industry into various formats and then selectively barred foreign investors from investing in India besides also placing myriad restrictions in formats where FDI is allowed.
Babus believe they have been acting in the interests of the mom and pop stores, the kirana stores, which provide livelihood to vast swathes of Indians. But at least the big boys of India's e-commerce segment have been doing business, oblivious to complete ban on foreign direct investment (FDI) in retail, by devising a unique model called marketplace. Since till yesterday no definition of this model existed in any policy related to the retail trade, this oversight had been used by etail giants to set up their businesses with active participation of foreign investors. They have been saying that the marketplace model allows them to offer a platform for retailers to connect with buyers and that they own no inventory so there is no question of flouting norms. Technically of course there guys, including Snapdeal and Flipkart, were right.
By allowing 100% FDI in the marketplace model, this government has addressed just one pain point in the retail industry. Arvind Singhal of retail consultancy Technopak points out that contrary to the euphoria among brick and mortar retailers over the government's latest move, there is no level playing field being created by merely allowing 100% FDI in marketplace model of e-commerce. "The brick and mortar stores are still not permitted to get foreign investment. Besides, I would say the inventory lead model should be encouraged since it helps the government's own Make-in-India drive. This model allows etailers to take inventory risks and source private labels from small manufacturers. Typically, the inventory lead e-commerce model is a faster road to profitability".
Anyway, what the government has done through the press note last evening is merely reiterating a long-held view, it is unlikely to open floodgates of FDI for etailers in India. The big boys are already funded through FDI - in some cases by more than 50% - so there seems to be no dearth of foreign investors, pension funds or the likes who are investing in Indian e-commerce without a care about which model it actually follows. This move may, at best, stem the rising instance of e-commerce companies shifting their base overseas for easier access to funding.
Instead of getting into models of business, placing restrictions on sourcing and trying to appear kirana friendly, the government should take a clear call on whether FDI is fine in retail trade or not, regardless of formats or whether it being conducted online of offline. "The government must draft a new retail policy where it is clear about FDI. Either ban FDI completely or allow it without restrictions on which model the retailer is following," Singhal had said earlier.
Retail trade in India is categorised variously into heads such as single or multi brand, marketplace or inventory models, wholesale cash and carry or front end. Restrictions have been placed on FDI in most cases with only 51% being allowed in single brand retail and 100% FDI allowed now allowed in B2B e-commerce and marketplace B2C. It must be noted that foreign investors seem unconcerned with the model an Indian e-commerce company is following since several estimates put the amount of FDI the big guys have attracted in the last two years through their marketplace models at $5 billion.
An official at a large e-commerce company had said earlier that though the marketplace model probably does not exist in any other country in the world, it is beneficial in India since it helps small sellers expand their geographical reach and therefore nullifies fears of kirana owners getting impacted adversely by the arrival of foreign investment in the sector. His argument: FDI should in fact not be allowed in the inventory lead model of e-commerce (where the e-commerce company owns the inventory) since then large global retail brands can distort markets through pricing power.
The move to allow 100% FDI in the marketplace model comes just when the Delhi High Court is examining a PIL which alleges FEMA violations by e-commerce sites. A probe against 21 companies is already on, on a petition filed by the All India Footwear Manufacturers and Retailers Association which alleges violation of FD rule by e-commerce companies.
Instead of getting into the marketplace versus inventory lead models, the government should just open up retail trade to FDI. Period. Besides, stipulations in the press note like capping sales on an e-commerce platform by any one vendor or its group companies is also another pain point for the industry. Specifically, this will impact Flipkart and Amazon where in-house companies WS Retail Services and Cloudtail India may be generating more than 25% of each company's sales respectively.
Another pain point is the stipulation that warranty is to be offered by the manufacturer, not the etailing platform. Of one buys a small kitchen appliance online but wants to return it or get it serviced under warranty, one now has to contact a small shop in the country's hinterland to get this done instead of asking a Flipkart or an Amazon for help. Obviously, the press note issued yesterday is not designed to make life any easier, either for consumers or for small sellers.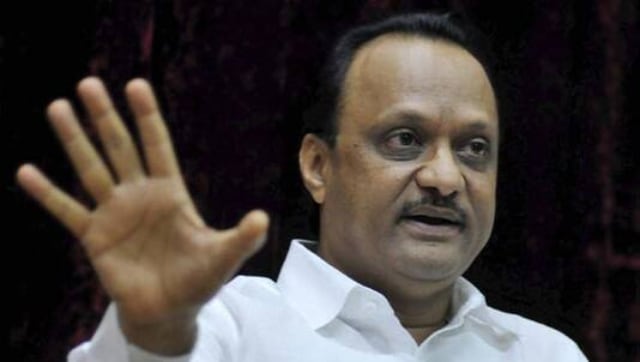 India
On demand for free vaccines, Pawar said that Chief Minister Uddhav Thackeray will explain the government's stand on 1 May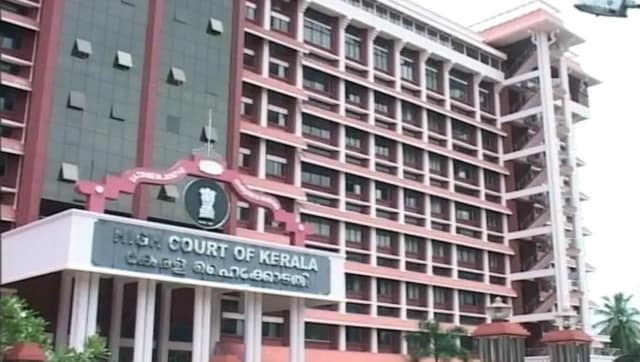 India
The Kerala High Court also registered a suo motu case on crowding at COVID-19 vaccinations centres in the state, saying it can become a "super spreader", and sought a response from the state government regarding the same
India
The high court also reiterated its request to the state government to consider imposing a two-week complete lockdown in the most affected districts