ECGC reports Rs 130-cr pre-tax profit for FY18; record claim settlement affects profits
ECGC's gross claim payout exceeded gross premium income owing to the landmark settlement of claims to banks.
Mumbai: The Export Credit Guarantee Corporation (ECGC) today reported a pre-tax profit of Rs 130 crore, pulled down by a record claim settlement in the year to March 2018. Geetha Muralidhar, chairman-cum-managing director attributed the lower profit to higher claims.
"Gross claim payout exceeded gross premium income owing to the landmark settlement of claims to banks. Total claims paid during the year to both banks and exporters rose to the highest ever level at Rs 1,283 crore. In addition, provisions of Rs 6,000 crore have been set aside for future payouts," she said.
The corporation had 34,740 covers in force with a maximum liability of Rs 96,101 crore as of March 2018, while the total risk value covered during the year stood at Rs 6,41,449 crore which is 33 per cent of the total exports of the country. It is notable that over 85 per cent of this cover is to MSME exporters only, she said.
The corporation has 1,19,46 covers in force with a value of Rs 1,77,349 crore. The major coverage has been to Europe and North America for high-risk transactions and the major sectors covered are employment intensive sectors like engineering goods, cotton, textiles and readymades.
Under the medium and long-term cover, over 190 policies were issued to 40 exporters worth Rs 7,416 crore. Exports worth Rs 28,800 crore are supported through ECGC and Rs 14,700 crore through buyer credits, she said.
On the future plans for the corporation, she said it plans to increase the value of business covered to Rs 9.60 trillion from Rs 6.41 trillion which will increase the share of exporters business from 27 to 38 percent. The corporation has also declared Rs 15 crore dividend payout to the government for the year.
ECGC has an authorised capital of Rs 5,000 crore and a paid-up capital of Rs 1,500 crore as of March 2018 and its net worth stood at Rs 3,737 crore. The corporation has 60 branch offices and five regional offices.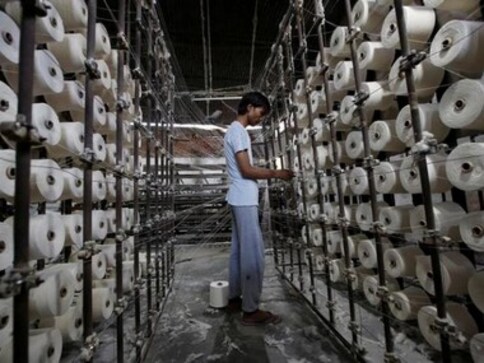 Business
The commerce ministry said that it has provided several relaxations/extensions of various compliance deadlines to address Corona pandemic related hardships of exporters.
India
The Enforcement Directorate (ED) on Monday conducted multiple searches in connection with a money laundering case against a Vadodara-based company for allegedly cheating various banks to the tune of Rs 2,654 crore.
Business
On export credit, Goyal said it was discussed in detail and a meeting has been called Friday to further deliberate on the matter