Ease of doing business: Arun Jaitley vows to continue reforms to get country in top 50 ranking in World Bank list
New Delhi: Buoyed by the jump in India's ease of doing business ranking, Finance Minister Arun Jaitley today vowed to continue reforms that will help break into top 50 nations.
According to the World Bank, India's rank on 'ease of doing business' scale has risen from 130th to 100th this year, helped by a slew of reforms in taxation, licensing, investor protection and bankruptcy resolution.
Addressing a press conference minutes after the World Bank ranking was made public, Jaitley said India is the only major country named for pursuing structural reforms.
"In 2014, we were 142nd and then (in) last two years, we improved to 131st and 130th. These are not generalised rankings. It happened in specific areas and they take tough parameters for that ranking," he said.
The "highest jump" in ranking was possible as significant improvements in all the 10 judging parameters were made in last 3-4 years "so that it becomes easy to do business in India," he said.
The World Bank, he said, has named 10 countries where structural reforms have been taken. "India is one of them."
Jaitley said that in three years the ranking has improved from 142nd to 100th and sufficient work is ongoing in areas that India lags behind. "There is a reason to believe that we have a capacity to further significantly improve our position," he said.
The World Bank says India still lags in areas such as starting a business, enforcing contracts and dealing with construction permits.
It takes 30 days now to register a new business, down from 127 days 15 years ago, but "the number of procedures is still cumbersome for local entrepreneurs who still need to go through 12 procedures", it said.
"The Prime Minister said our target should be to take India immediately into first 50. I believe this is doable and therefore these remaining 3-4 areas where work has to be done we will be pushing it with all the greater force," he said.
Elaborating on the ranking, he said there has been significant improvement parameters such as protecting minority investors interest after changes were made in company law. "We are now ranked 4th in the world. This is a biggest jump in this field."
In availability of credit, India is ranked 29th. "Biggest jump is that improvements which we have done on the taxation front. Till last year, out of 189 nations, we were 172nd. It means paying taxes were very cumbersome process and we were down. But this year we have moved up 53 places," he said.
Find latest and upcoming tech gadgets online on Tech2 Gadgets. Get technology news, gadgets reviews & ratings. Popular gadgets including laptop, tablet and mobile specifications, features, prices, comparison.
Business
For Prime Minister Narendra Modi, ease of doing business is a prestige issue. Will the World Bank ranking give him a chance to celebrate and counter the critics?
Business
Calling for coordinated action between government and judiciary to reduce pendency of commercial litigation, the Economic Survey on Monday said the initiative would help in improving ease of doing business (EODB) and boost economic activities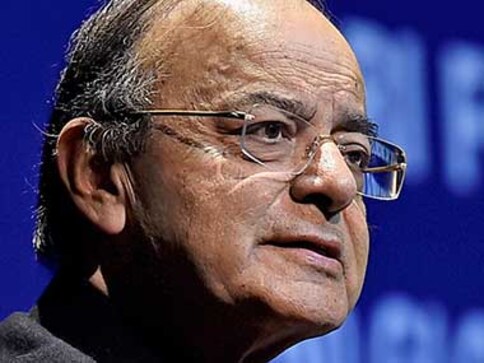 Business
Improving India's ranking in the World Bank's ease of doing business index is "reasonably possible" if various machineries, including the tax department, make concerted efforts to improve the three laggard parameters, Finance Minister Arun Jaitley said