Drug alert: Painkillers Combiflam, D Cold Total found to be substandard on failing disintegration test
In all, 60 medicines, including five others mentioned above, have failed different quality tests last month, leading to a drug alert being issued by the drug regulator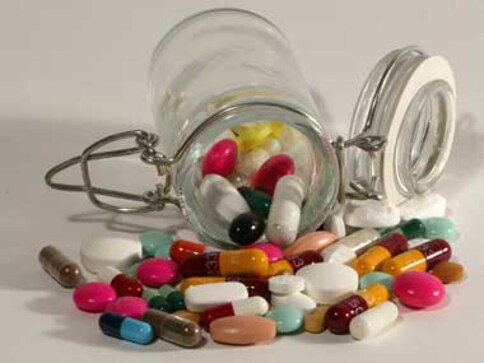 India's drug regulator, the Central Drugs Standard Control Organization (CDSCO) has once again found the popular over the counter painkiller drugs Combiflam and cold medicine D Cold Total to be substandard following its test last month.
The drug being manufactured by Sanofi India had failed the disintegration test last year after CDSCO found it to be substandard thrice -- in February, April and June, The Indian Express report said.
In 2015, one of the Combiflam batch number A151195 manufactured in the month of October, too, failed to adhere to CDSCO test.
"Certain batches of Combiflam manufactured in 2015 were deemed substandard because the tablets showed a delay in the disintegration time. Essentially, there are several pharmaceutical parameters that are routinely assessed, one of which is to check the breakdown of a tablet in the human body. The batch identified by the CDSCO in March 2017 was also manufactured in 2015. Once we receive the official notice, we will ascertain the finding and take appropriate action," IE said quoting Sanofi India spokesperson.
Citing QuintilesIMS, a technology-driven healthcare service provider, Combiflam's annual sales stands at Rs 169 crore.
Moreover, the drug regulator also found Cipla's Oflox-100 DT and Theo Asthalin tablets, and Cadila's Cadilose solution to be substandard, the report said.
According to QuintilesIMS's estimates, annual sales of Cipla's Theo Asthalin drug in India is Rs 17.3 crore, and that of Oflox is Rs 20.7 crore.
In case of Cadila Pharmaceuticals' Cadilose, the drug's annual sales stands at Rs 5.8 crore in India.
In all, 60 medicines, including five others mentioned above, have failed different quality tests last month, leading to a drug alert being issued by the drug regulator.
Economy
The medicines join the 348 drugs deemed essential and that are therefore subject to price caps.
Fwire
The company said domestic revenues grew by 13.5 percent to Rs 962 crore during the second quarter.
Fwire
Shares in drugmaker Cipla rose 1.4 percent after Cipla Medpro won a share in South Africa's $667 million contract, as it supplies the bulk of Cipla Medpro's drugs.