Dr Reddy's Labs Q1 net profit increases nearly eight-fold to Rs 456 cr on operational efficiencies, forex gains
Shares of Dr Reddys Laboratories closed at Rs 2,134.55 per scrip on BSE, up 2.19 percent from its previous close.
Hyderabad: Pharma major Dr Reddy's Laboratories on Thursday reported a nearly eight-fold jump in consolidated profit after tax to Rs 456.1 crore for the first quarter of 2018-19, mainly on account of operational efficiencies, forex gains and launch of gSuboxone in the US market.
The company had posted a PAT of Rs 59.1 crore for the corresponding period of the previous fiscal.
President, CFO and Global Head of HR of Dr Reddy's, Saumen Chakraborty told reporters that consolidated revenue of the company stood at Rs 3,720.7 crore in the April-June quarter this year against Rs 3,315.9 crore for the same period year ago.
"Part of the gross margin improvement is attributed to gSuboxone but there has been benefit forex (gains) as well as the operating leverage of our manufacturing facilities.. the forex gain has also contributed 400 to 500 basis points to the profit,"Chakrabortysaid.
Revenues from Global Generics segment was at Rs 3060 crore with year-on-year growth of 12 percent, primarily driven by contributions from Emerging Markets, India and launch of gSuboxone in the US.
He said the drug maker spent Rs 416 crore on Research and Development during the first quarter and indicated that the capex would be in the range of Rs 800 crore to Rs 1000 crore for the full year.
Just a couple of days after Dr Reddy's launched gSuboxone in the USA market, a US District Court had issued a temporary restraining order on the sale and commercialisation of the drug.
Replying to a query on jobs cuts at the mid-management level, Dr Reddy's co-chairman and CEO GV Prasad said it is an ongoing process and the company had identified about 150 to 200 positions which they feel are "redundant."
"There is truth to that. We are looking at our own design, optimising it. As part of that, some jobs were redundant and we have taken action.
It is an ongoing process. The big phase of cuts is over. Overall put together it is 150 to 200 number we are looking at," Prasad said.
On the outlook, Prasad said, "we are cautiously optimistic. The Suboxone verdict will have some impact on the ongoing performance.. we will not have the benefit for the next few quarters.
However, we continue to improve the productivity. While there is pressure in the US (on pricing), there is also opportunity elsewhere and US."
He said the first quarter results were boosted by the launch of 'gSuboxone,' which is indicated for the treatment of opioid dependence.
As of 30 June, cumulatively 112 generic filings are pending for approval with the USFDA (including three New Drug Applications (NDA).
Of the 109 ANDAs pending with the FDA, 61 are Para IVs out of which the companybelieves30 have 'First to File status.
Revenues from Emerging Markets was at Rs 660 crore Year-on-year growth of 16 percent and revenues from India was reported grew by 30 percent (year on year)at Rs 610 crore,
the DRL official said.
Shares of Dr Reddys Laboratories closed at Rs 2,134.55 per scrip on BSE, up 2.19 percent from its previous close.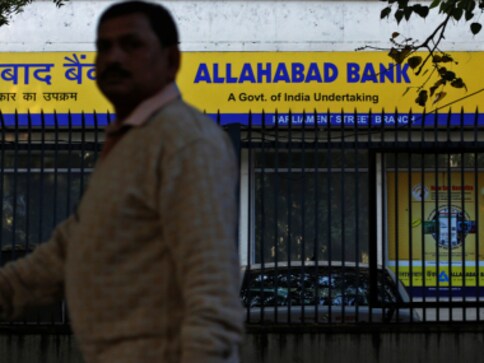 Business
In value terms, Allahabad Bank's gross NPAs stood at Rs 25,067.55 crore by end-June 2018, up from Rs 21,032.42 crore in the year-ago period.
Business
Dr Reddy's Laboratories on Monday posted a 45.31 percent rise in consolidated net profit at Rs 662.8 crore for the June quarter
Business
Dr Reddy's Laboratories Limiteds consolidated profit after tax for the quarter-ended 31 March, 2019 was up by 44 percent at Rs 434.4 crore against Rs 302.2 crore in the third quarter of FY 18, a senior official of the city-based drug maker said on Friday