DoT asks Vodafone-Idea, Airtel, other telcos to clear AGR dues within three months as per Supreme Court order
The Department of Telecommunications (DoT) has issued notice to telecom operators to pay their adjusted gross revenue (AGR) dues within three months as directed by the Supreme Court, according to an industry source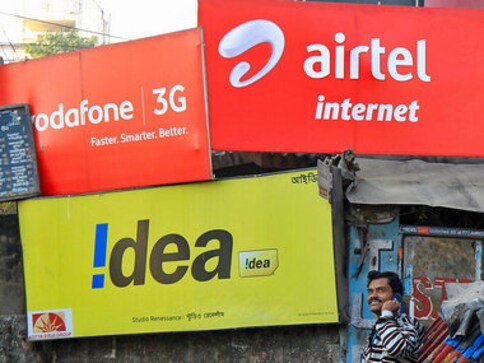 The DoT has given option to telecom operators to clear all the dues on self-assessment within three months as per the Supreme Court order

According to an internal estimate prepared by the DoT, total dues on the telecom service providers arising out of SC order are around Rs 1.33 lakh crore

Telecom companies have sought relief on payment of AGR dues from the government citing the poor status of the telecom sector
New Delhi: The Department of Telecommunications (DoT) has issued a notice to telecom operators to pay their adjusted gross revenue (AGR) dues within three months as directed by the Supreme Court, according to an industry source.
The DoT has given the option to telecom operators to clear all the dues on a self-assessment basis.
The Supreme Court in its last month's ruling said, "We give three months' time to deposit the amount, which is due and compliance be reported."
"...you are therefore directed to make the payment in accordance with the order of the Hon'ble Supreme Court dated 24 October, 2019, and submit the requisite documents to ensure the compliance within the stipulated timeframe," said a notice which is received by the source.
According to an internal estimate prepared by the DoT, total dues on the telecom service providers arising out of SC order are around Rs 1.33 lakh crore.
As per DoT's estimate, the liability of Bharti Airtel Group is Rs 62,187.73 crore, Vodafone Idea Rs 54,183.9 crore and BSNL and MTNL Rs 10,675.18 crore. Companies under insolvency like Reliance Communications and Aircel have dues outstanding worth Rs 32,403.47 crore and companies under liquidation Rs 943 crore.
Opinion
Time is ripe for the West to realise that India's patience is running thin. Anyway, friendship can't be a one-way traffic
World
The Pakistan Senate on Thursday approved the Supreme Court (Practice and Procedure) Bill, 2023 that would curb the Chief Justice of Pakistan's discretionary powers to take suo moto notice, according to a report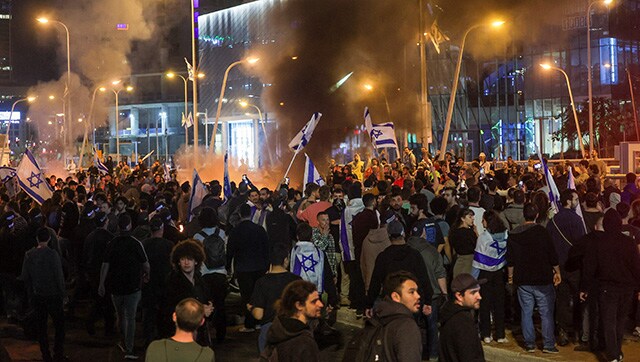 Opinion
Given the judicial overreach in India and murmurs of judicial reforms, it is inevitable that what we see in Israel will, in all probability, play out on the streets of Delhi