Do not trust Vijay Mallya: 6 reasons why lenders should chuck his Rs 4,000 cr offer
There are several other corporate defaulters watching this case for cues. Banks should reject the offer and fight to get back their full dues
The much-hyped Kingfisher-Vijay Mallya saga seems to be entering the final leg. The hard bargaining is on with the liquor baron offering to pay up Rs 4,000 crore by September 2016 in his proposal at the Supreme Court on Wednesday.
The SC has asked the banks to respond to the proposal within a week after banks study the proposal. Mallya presented the proposal in SC after banks moved the apex court seeking action against him in the Kingfisher loan default case, which also includes charges on fund diversion by Mallya and financial irregularities.
It is not clear yet whether what Mallya is offering to banks is a One Time Settlement (OTS) of Rs4000 crore (while his total dues are Rs9000 crore) or whether he plans to pay the remaining amount too to banks. If this plan is indeed an OTS, clearly banks shouldn't accept this offer.
There are a few reasons for this:
For one, Mallya is arguably showing his willingness now to pay up after he has run out of all options to avoid repayments. It is difficult to believe that Mally's current proposal is a result of his sudden realisation of his responsibility to pay back to banks but this is an action arising out of his sheer helplessness to hold on with his defiance for long.
The fact is that Vijay Mallya has taken the 17 banks, including the country's largest lender State Bank of India, that lent money to him for a ride for nearly half a decade. There is no reason for banks to take a more than half haircut and set him free of the liability. Remember, since 2012 when the Kingfisher loan became an NPA (non-performing assets), Mallya has never once shown serious intent to repay money to banks.
Two, Mallya's past dealing with banks and the way he has handled the loan default doesn't warrant generosity of banks to agree for a one time settlement (OTS). Mallya has dragged banks to courts on technical grounds to delay the repayments and even openly challenged the industry by flaunting his wealth, even drawing criticism from the RBI governor. The King of Good Times left the country leaving the 17 banks that aided his now defunct airline in terrible shape and when almost every investigative agencies in the country, including the CBI and the ED, are probing his loan default, banks have filed multiple cases against him in various courts and non-bailable arrest warrants have been issued against him by a Hyderabad court.
Three, if banks settle for less than half of what is due to them from Mallya, this will set a dangerous precedent for other large corporate defaulters. These companies can also move the Supreme Court and make similar proposals citing the Kingfisher case to come out of their debt.
Kingfisher NPA is only one case among the large heap of corporate bad loans. Of the total Rs 4 lakh crore NPAs in the banking sector, about 60 percent is corporate bad loans. There are several other stressed cases of larger defaults, where banks are fighting in courts. If banks give in to the bargaining of Mallya, they will find themselves vulnerable to accept similar proposals in future.
Four, by seeking six more months to pay up the money, one cannot rule out the possibility that Mallya is buying more time to plan his next course of action. Considering his past record of dealing with banks (taking on banks in court rooms on technical grounds and leaving the country defaulting Rs 9,000 crore to banks), lenders have hardly any reason to trust this proposal even though Mallya is bound to show his payment plan to the Supreme Court.
Technically, Mallya has the wealth even today to generate the funds to repay the banks. His shareholding in various companies alone would amount to close to Rs 7,000 crore (see the table below for detailed break-up). What is the assurance that Mallya will honor his obligations in six months after not doing so in four years is a big question.
Five, the Kingfisher-Vijay Mallya case is not just that of a normal loan default case. There are also allegations of financial fraud, fund diversion and wilful default. Banks have initiated liquidating Mallya's assets after exhausting all other option to get back money and get a favourable response from Mallya. There is no reason for lenders to settle for Rs 4,000 crore and forgive other charges.
Six, the money lent to Vijay Mallya by banks is after all public money. A One Time Settlement (OTS) in this case amounts to a write off and would tantamount to the public bailing out Mallya, who still have the wherewithal to repay the entire sum.
The bottomline is this: The Kingfisher loan default case does not warrant a huge haircut by banks and thus give Mallya an easy exit. Certainly, Mallya delayed repayment to banks all these years not because he didn't have money but lacked the intent.
The intent has come after he is cornered from all sides (courts, government, his group companies and shareholders). More importantly, there are several other corporate defaulters watching this case for cues. Banks should reject the offer and fight to get back their full dues.
(Data Support from Kishor Kadam)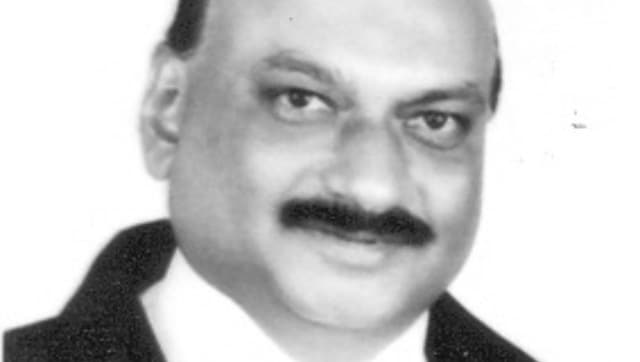 India
The judge was admitted to the Medanta hospital due to a lung infection and was in the ICU, sources said
India
The online preliminary examination will take place in June while the main examination will be held on 31 July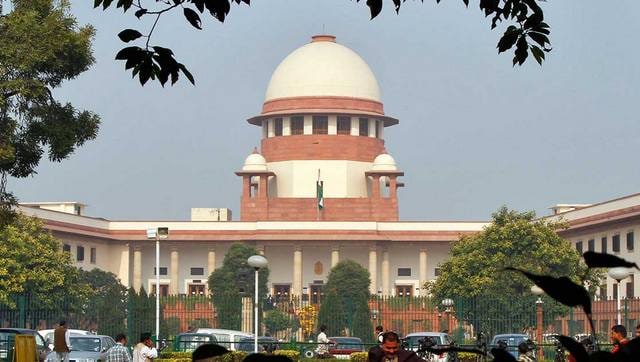 India
The top court said it is a staunch proponent of freedom of media to report court proceedings and that the EC's contention that press should be reporting orders only and not observations struck at principles of open court