Donald Trump is angry with India over import duty: A look at how India imposes custom charges on bikes and automobiles
Donald Trump was not satisfied with the the Indian government's decision to reduce custom duty and asked that it should be reciprocal
US president Donald Trump on Tuesday lashed out at India for imposing high import tariff on Harley-Davidson motorcycles. Trump called it an "unfair" trade practice and even threatened to increase the tariff on Indian motorcycles exported to the US.
"We have so many countries where we made a product, they make a product, ..We pay a tremendous tax to get into their countries — motorcycles, Harley Davidson — it goes into a certain country. I won't mention the fact that it happens to be India, in this case," the president said amidst laughter from the audience during a discussion with members of the Congress over steel industry.
Trump's barb came a day after the Central Board of Excise and Customs (CBEC), through a notification on 12 February, slashed the duty on imported motorcycles from high-end brands to 50 percent.
Earlier, import of motorcycles with engine capacity of 800cc or less used to attract 60 percent duty, while those with the capacity of 800cc or more attracted 75 percent duty.
CBEC also reduced import duty on engine, gearbox, or transmission mechanism as a completely knocked down (CKD) kit in the pre-assembled form of motorcycles, not mounted on a body assembly to 25 percent. These pre-assembled parts earlier attracted customs duty of 30 percent.
However, Trump was not satisfied with the Indian government's decision to reduce the tariff and asked that it should be reciprocal, as the US imposes "zero tax" on the import of motorcycles.
Here are some statistics on how India imposes custom duty on automobiles and bikes:
Statistics courtesy: Society of Indian Automobile Manufacturers
With inputs from agencies
World
The case before the International Court of Justice comes as hopes fade of reviving a landmark deal, which former US president Donald Trump withdrew from in 2018, that sought to tame Iran's nuclear ambitions
World
US District Judge Aileen Cannon empowered the newly named special master, Raymond Dearie, to review the entire tranche of records taken in the 8 August, 2022, search of Mar-a-Lago and set a November deadline for his work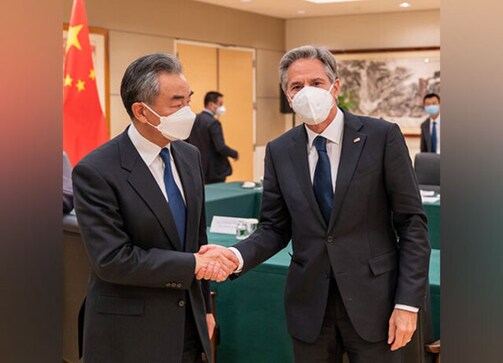 World
Secretary of State Antony Blinken emphasised that the United States is committed to maintaining peace and stability across the Taiwan Strait, consistent with its longstanding one-China policy