Domestic sales down, auto majors bet on export market
As demand from Europe remains dim, automakers are now exporting newer markets such as South America, South Africa and Algeria. They are also building robust overseas back orders.
Passenger car exports from India increased 34.16 percent in May, riding on the back of robust overseas sales by Hyundai Motor, Nissan Motor and Toyota Kirloskar in non-European countries.
According to figures released by Society of Indian Automobile Manufacturers (SIAM), India exported 45,036 cars in the last month compared to 33,570 units in the comparable period last year.
"Europe still continues to be a worry, but the growth that we have seen is mainly on account of new markets that the companies have developed," SIAM Director General Vishnu Mathur said.
In May, the country's largest exporter Hyundai Motor India Ltd (HMIL) witnessed a growth of 42.16
percent at 23,659 units against 16,643 units in the same month last year."On account of slackness in the domestic market in May, we took the opportunity to ramp up the back orders for the export market. We had higher sales of the Eon in Algeria, the i20 in South Africa and the i10 in South America, particularly in Mexico and Columbia," a spokesperson of HMIL said.
However, rival and domestic market leader Maruti Suzuki India's overseas passenger car sales fell by 9.42 percent to 9,363 units from 10,337 units in May 2011, SIAM said.Car maker Nissan Motor India saw its exports from the country going up by over two-fold to 8,157 units last month from 3,937 units in the corresponding month last year.
Toyota Kirloskar Motor, which started exports from April this year, sold 1,693 units in May in South Africa, SIAM said.Ford India's sales in overseas locations, however, dipped 15.81 percent to 1,693 units from 2,011 units in May 2011.Homegrown auto major Tata Motors' exports rose by 32.38 percent to 372 units from 281 units in the year-ago period.
Exports of all categories of vehicles from India during May 2012 increased by 4.62 percent to 2,46,314 units from 2,35,429 units in the same month last year, SIAM said.The two-wheeler segment witnessed exports of 1,74,362 units in last month compared to 1,61,346 units in the comparable period last year up 8.07 percent, it added.
The motorcycle segment's overseas sales went up by 5.16 percent.SIAM said exports of scooters from India increased by 87.18 percent last month.
However, exports of commercial vehicles decreased by 8.72 percent in May 2012.
PTI
News & Analysis
Lyft will receive some $550 million in cash, with $200 million paidup front and $350 million over five years under the agreement.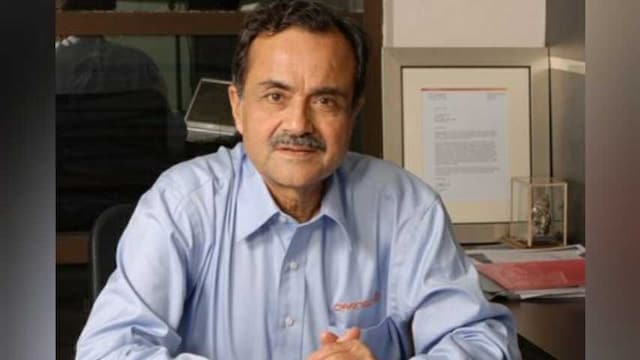 Business
Jagdish Khattar was Maruti Suzuki MD till 2007 and later founded Carnation, a multi-brand automotive service facility.
India
All Maruti Suzuki facilities will undergo bi-annual maintenance work – originally slated for June – during the shutdown.