Domestic opportunity can help Indian IT industry tide over job losses: Assocham
An increased focus on the domestic front will be a 'win-win' for both the country as well as the IT industry,
Mumbai: Amid concerns over job losses in US $155 billion IT sector, industry lobby Assocham today said this is the time for outsourcing companies "to look inward" and focus on the domestic opportunity to curtail layoffs.
"It is time our industry bellwethers looked a bit inward now. It is also time to redraw strategy that gives a good look at the home market, which can more than make up, at least in the short to medium term, for the possible dent on jobs in the disruptive overseas markets," it said in a note.
The information technology and business process management industry has grown at a healthy clip for nearly two decades, but protectionist policies in the west and increased automation have led to job losses in the recent past with some analysts estimating layoffs at over two lakh per year.
Even as IT majors say that Indian opportunity is very volatile, contributes only single digits to the revenue and has problems surrounding payments, the industry lobby said PM's Jan Dhan Yojana and Aadhaar-based service delivery models offer interesting opportunities.
It said 60 percent of the current work done by the Indian IT industry is for global companies in the banking, financial services and insurance sector.
Data generated by PMJDY and its linkages with Direct Benefit Transfer (DBT) can be a "delight for different set of analytics" and can be used to help the fast moving consumer goods, auto, telecom, insurance, agri sectors, it said.
An increased focus on the domestic front will be a "win-win" for both the country as well as the IT industry, it said, calling for a high level task force consisting of IT industry and the Government.
The lobby's secretary general D S Rawat claimed "lakhs of new jobs" can be created through the focus on domestic opportunity which can make up for the losses due to upheavals in global markets and changing technologies.
The note comes months after Reliance Industries' Mukesh Ambani called the protectionist policies in US as a blessing in disguise for India. "(US President Donald) Trump can actually be a blessing in disguise. The domestic IT industry can focus on solving problems right here, which is a huge market," Ambani had said in February.
Find latest and upcoming tech gadgets online on Tech2 Gadgets. Get technology news, gadgets reviews & ratings. Popular gadgets including laptop, tablet and mobile specifications, features, prices, comparison.
World
'In protecting our Constitution and our democracy, we will act with urgency, because this president represents an imminent threat to both,' Pelosi said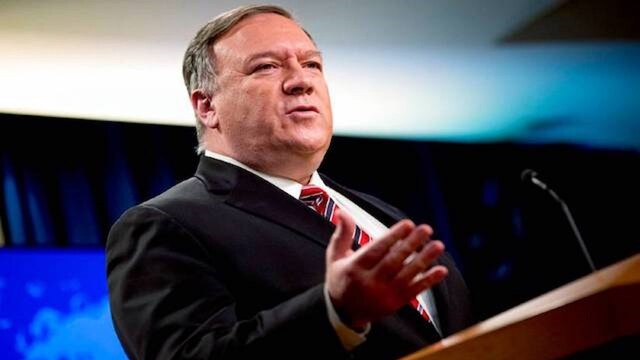 World
This decision, coming in the final weeks of the Donald Trump administration, is certain to anger China. Beijing has been stepping up its threats to bring the self-governing island under its control by military force
World
Chansley describes himself as a "digital soldier" of the far-right QAnon conspiracy theory that claims Trump is waging a secret war against a global liberal cult of Satan-worshipping pedophiles.