Domestic air passenger traffic up 13.34% in October, lowest since Jul 2017: DGCA data
The January-October cumulative air travel demand also surged a healthy 20.11 percent, at 11.46 crore passengers as per DGCA data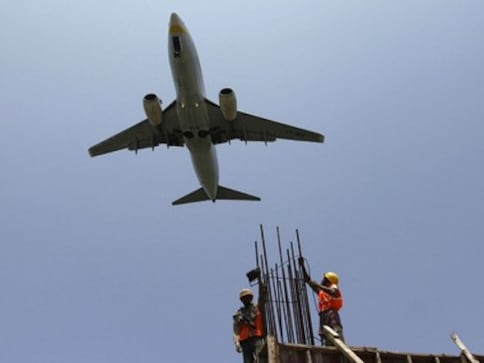 Mumbai: Domestic air traffic rose 13.34 percent to 1.18 crore in October over the same period a year ago, the lowest in the last 14 months, DGCA data, released on Thursday, showed.
The Wadia group-owned budget carrier GoAir maintained its top position in on time performance(OTP) from four key airports at 90.5 percent while the largest airline by market share IndiGo was relegated to the fourth position, according to the Directorate General of Civil Aviation (DGCA) data.
The January-October cumulative travel demand also surged a healthy 20.11 percent, at 11.46 crore passengers as per data.
In terms of flying passengers, IndiGo carried 50.75 lakh passengers during the month with a market share of 42.8 percent, followed by cash-starved Jet Airways along with its subsidiary JetLite, which flew 17.61 lakh passengers with a combined market share of 14.9 percent.
National carrier Air India carried 14.44 lakh passengers with its share in the total domestic traffic pie standing at 12.2 percent in October.
Among others, SpiceJet flew 13.82 lakh passengers while GoAir flew 10.48 lakh passengers during the reporting month.
Third full-service carrier Vistara, unseated SpiceJet from the second position in maintaining flight time punctuality with 88.5 percent of its aircraft departing and arriving at four airports, Delhi, Mumbai, Hyderabad and Bangalore, on scheduled time as against 86.5 percent of the Ajay Singh-controlled budget carrier.
The two scheduled commuter airlines, Air Deccan and Air Odisha, which are in the process of ownership change, failed to operate even a single flight during the month with the regulator recording a 100 percent cancellation of their flights.
"GoAir continues to top the on-time performance for the second consecutive month. Stringent processes and systems along with a committed ground force of staff drive our operations," said Cornelis Vrieswijk, chief executive officer, GoAir, on the carrier's best OTP for the second month on a trot.
The Gurugram-based SpiceJet reported the highest passenger load factor among all domestic carriers at 90.8 percent for the 43rd month in a row followed by GoAir at 84.1 percent and IndiGo at 83.1 percent.
The passenger load factor in the month of October has shown an increasing trend compared to the previous month due to the onset of the tourist season, the DGCA said.
According to the data, as many as one lakh passengers were affected by flight cancellations and delays and those who were denied boarding by the airline for one reason or the other, forcing the carrier to pay them a cumulative over Rs 2.76 crore as compensation.
"While October recorded a 13.34 percent growth as compared to the same month last year and the market continues to remain buoyant with over 118 million (1.18 crore) passengers flying during the month, the monthly growth was tempered due to factors such as the delayed festival season this year and an increase in fares of over 15 percent compared to September," said Sharat Dhall, COO(B2C), Yatra.com.
However, with oil cooling off, prices are likely to be stable ensuring that the growth momentum is maintained, he added.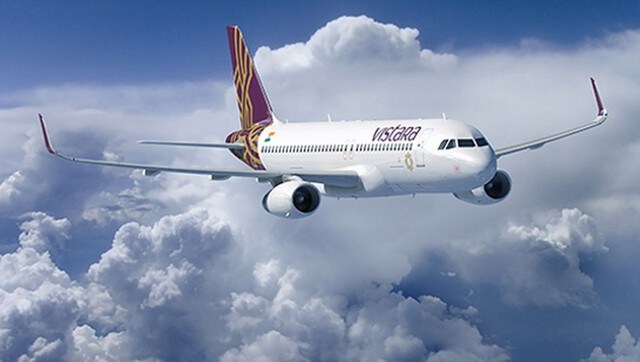 Business
Vistara is a 51:49 joint venture airline between Tata Sons and Singapore Airlines. Vinod Kannan is set to take over as Vistara's CEO from 1 January, 2022
India
Bansal, a 1988 batch lAS officer of Nagaland cadre, will replace Pradeep Singh Kharola, upon his retirement this month-end.
Business
The stake sale process, which begun on January 2020, faced delays due to the COVID-19 pandemic