Does IMF's take on Indian economy offer the best answer to Nitin Gadkari's 'where are the jobs' question?
India needs to grow much faster, particularly labour-intensive sectors such as manufacturing and construction to generate enough jobs for millions of new job aspirants
The IMF commentary on India has given a thumbs-up to the Narendra Modi-led government for a series of structural reforms, mainly the roll out of the goods and services tax (GST) and the bankruptcy code, and also gives the country a three-decade window to emerge as a developed economic power before its working population begins to decline. So that's how much time India will have to take its reform agenda forward, fire all its growth engines and transport itself to the centre of the world's global manufacturing activity.
Job problem 
But, where the IMF hits the bull's eye is on India's employment problem. It tells us exactly what needs to be done here to overcome the job crisis. "It takes good policies to create jobs, to create even stronger economic growth. Seven to eight percent growth is very good. It's one of the best in the world. But for India, which is appropriately aspiring to quickly catch up with the richer advanced countries, you need even stronger growth," Ranil Salgado, International Monetary Fund's mission chief for India, was quoted by PTI.
Salgado takes the example of China Vs India, often compared for their economic growth rates and manufacturing story. "So if you think about China, China had double-digit growth for many years and that's how we quickly caught out and that's something we should aspire to as well. Because if that doesn't occur, there is the risk that India could grow old before it becomes rich," he said, noting that the IMF is now suggesting India take steps towards structural reforms.
Gadkari debate 
The IMF commentary is coming at a time when there is a big debate happening on payroll data in India. On one hand, the Narendra Modi government is defending the job scenario in the country citing the recently adopted pension-fund data based payroll data, whereas the critics have a problem with government painting the robust employment numbers saying that method doesn't capture the actual job situation, which, they say, is not satisfactory. Most recently, a remark by Union minister, Nitin Gadkari, who asked, "where are the jobs" responding to a job quota agitations too sparked a debate with opposition parties taking it up to reignite the issue. Despite being in the 7-8 percent growth range in the past several years, India has retained its position among world's fastest growing major economies occasionally swapping its rankings with China.  Still, why didn't we grow enough jobs?
India Vs China 
To begin with, those who compare the India-China growth rate conveniently, forget that the Chinese economy is five times bigger than that of India. Also, China has per capita income of $16,760 (2017) at purchasing power parity against India's $7060. Hence, we are only fooling ourself by pitting us against the bigger neighbour.
Why aren't the jobs happening to the desired extent in India? The answer is simple: the kind of manufacturing revolution India was hoping for, is yet to happen.
In fact, if one looks at the manufacturing sector, there is certainly some improvement, but not enough to call a significant jump. As a share of GDP, the manufacturing sector contributed 17.4 percent in the fiscal year 2012, dropped till fiscal 2015 before showing a mild uptick. In the fiscal year 2018, manufacturing as a percentage of GDP stood at 18.1 percent. But remember, as part of the 'Make in India' campaign, the government wanted to increase the share of manufacturing to GDP to 25 percent over a period of few years, but, after four years, there has not been much progress.
At the same time, if one looks at services, this component has grown from 49 percent of the GDP in the fiscal year 2012, the contribution of services to GDP has improved to 54 percent in the fiscal year 2018. In fact, this is the only segment which has lifted the momentum in GDP growth in a big way, whereas, despite multiple campaigns such as Make in India, manufacturing has refused to pick up significantly.
The bottom line is this: Indian economy needs to grow much faster, particularly labour-intensive sectors such as manufacturing and construction, to generate enough jobs for millions of new job aspirants. A double-digit growth for at least a decade or a few decades would be good enough. Did IMF offer an answer to Gadkari's now famous question?
(Data from Kishor Kadam)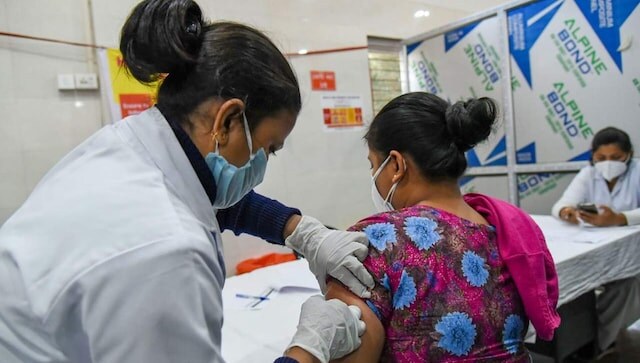 India
The Central and the state governments must move more quickly than they have to contain a potentially disastrous situation
India
Since Moscow has begun to project Pakistan as the key pillar of Russia's South Asia policy, New Delhi cannot continue its foreign policy within the traditional framework of non-alignment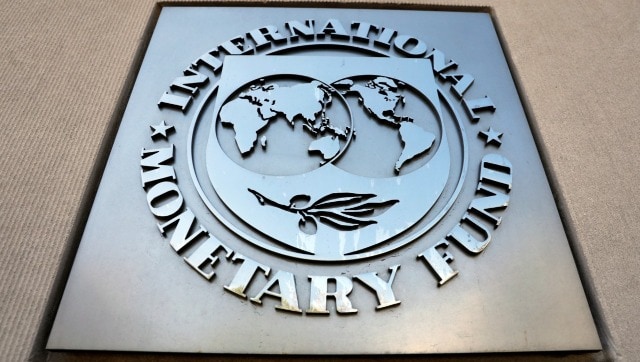 India
Vitor Gaspar, Director of IMF's Fiscal Affairs Department, said that widening deficits and contraction in economic activity, debt worldwide increased sharply to 97% of GDP in 2020